Once a company has been formed and established in Colombia, you will need to hire employees to help you boost your business and take it to the next level. Here we focus on how to hire an employee or contractor in Colombia.
Hiring in Colombia – Can the Company Sponsor and Hire Foreign Nationals in Colombia? – YES!
Foreign nationals have the same rights and obligations as Colombian nationals. One key difference that an employer or company has to take on board is, when a foreign national enters into an employment contract in Colombia, both the employer and foreign national must meet additional requirements imposed by the Ministry of Foreign Affairs (Ministerio De Relaciones Exteriores) concerning:
Entry of the foreign national into Colombia

Supervision of the foreign national's stay in Colombia

Departure from Colombia
If a foreign company hires an employee in Colombia and the contract is carried out in Colombia, the contract must follow the same rules as those that apply to domestic Colombian companies.
Essentially, if the work takes places in Colombia, Colombian rules apply, regardless of the employer's origin and where the contract was executed.
What If a Colombian Based Company Hires Employees to Work Abroad?
Colombian labour law applies to employees if the company and services are rendered in Colombia, thus making the law inapplicable if the services are being delivered outside of the country, even if they are rendered by a Colombian national.
What Are the Requirements and General Conditions for Hiring Employees in Colombia?
Labor regulation in Colombia complies with the guidelines set out by the International Labor Organization (ILO). The following information contains the most important aspects of Colombian regulations that must be taken into account when hiring personnel.
What Are the Types of Contracts to Hire an Employee or Contractor in Colombia?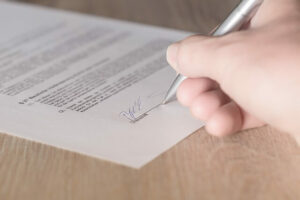 Indefinite Term Contracts: A verbal or written basis where there is no stipulated end date. The employer pays benefits, paid breaks and contributions, and is liable for severance pay
Fixed Term Contracts:  Where a time limit is specified on the contract. This type of contract may not be for more than three years and must always be in writing
Occasional, Casual or Temporary Contracts: Verbal or written contract for temporary or casual jobs. This type of contract cannot be for more than one month / 30 days
Services Contract: Written contract on which a person, independently obliges itself to render a service to a company without having subordination to the contractor nor fixed work hours.
What Is the Minimum Monthly Wage in Colombia?
The Minimum Monthly Wage in Colombia (el Salario Mínimo Mensual Legal Vigente (SMMLV) in Spanish) is agreed annually between the government and labour unions, or set by a governmental decree. For the year 2018, the monthly wage is set at $781.242 Colombian Pesos.
What Is the Ordinary Working Day in Colombia?
The ordinary work day in Colombia comprises of a maximum 8 hours a day and up to 48 hours a week, which can be distributed from Monday to Friday or from Monday to Saturday. The day shift runs from 6.00am to 9.00pm, and the night shift from 9.00pm to 6.00am.
The night shift requires a 35% surcharge on top of the day-shift hourly wage. For overtime, the following rule applies: for the day shift, a 25% surcharge must be paid per extra hour; if there is a night shift, a 75% surcharge must be paid per extra hour on top of the day shift hourly wage. (In either case, it must be taken into consideration that overtime must not exceed 2 hours per day or a total 12 hours per week). Overtime is only applicable to positions not belonging to management, directors or high-ranking officials.
What Are the Other Payments to Be Paid by an Employer?
When hiring employees or contractors in Colombia, the employer must take into consideration other labour-related costs generated, such as: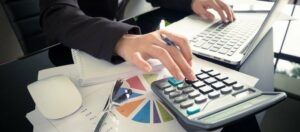 Contributions to the Integrated Social Security System (pensions, healthcare, and work-related risks)

Benefits including, but not limited to, severance payment assistance, interests on severance payments, annual bonus (1 month per every year worked), contribution for transportation, work clothes and footwear, and family benefits.

Paid Statutory Leave and Rest Entitlements (maternity, paternity, bereavement, sickness, vacations, and public holidays)

State tax contributions (payments to the Family Welfare Institute "Instituto Colombiano de Bienestar Familiar", the National Learning Service "Servicio Nacional de Aprendizaje", and the Family Compensation Fund "Caja de Compensacion Familiar")

Employees earning up to 10 monthly legal minimum wage payments can arrange with their employer to have integral salary "salario integral". To stipulate this form of salary, the employee must earn 13 minimun monthly wages, that comprise the payment of benefits (severance payment assistance, interests on severance payments, annual bonus, contribution for transportation, work clothes and footwear). The contributions to social security must be made over the 70% of the integral salary (10 minimum monthly wages).
Are You Interested in Learning More About Our Expertise on the Colombian Labour Market?
There are many opportunities for forming a company in Colombia, and hiring the right employees can sometimes be challenging due to the complexities of the differing legal system and business environment. Biz Latin Hub is uniquely placed to help you and your business, not only identify your optimal route-to-market, but we can also be your legal representative in Colombia, and other LATAM countries. Our mission is to facilitate and support businesses in Colombian markets with the help of our experienced team of accountants and lawyers.
Please get in contact with our Colombian team in Bogotá here, and receive comprehensive advice about doing business in Colombia.
Watch our video below to find out about our legal and immigration services in Colombia, and other LATAM coutries!
The information provided here within should not be construed as formal guidance or advice. Please consult a professional for your specific situation. Information provided is for informative purposes only and may not capture all pertinent laws, standards, and best practices. The regulatory landscape is continually evolving; information mentioned may be outdated and/or could undergo changes. The interpretations presented are not official. Some sections are based on the interpretations or views of relevant authorities, but we cannot ensure that these perspectives will be supported in all professional settings.