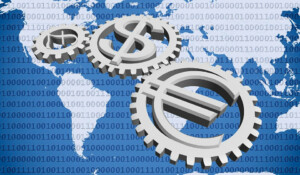 Mexico, the prosperous southern neighbor of the United States, is considered one of the most attractive destinations for foreign investment, and not just due to it´s strategic location. Recent legislative reforms, as well as modifications to the Law of Foreign Investment, now allow both locals and foreigners to participate in activities that were previously restricted.
But despite the niche opportunities that have been brought upon by these legislative changes, what should you keep in mind if you want to start a company in Mexico as a foreign investor?
Restrictions On Foreign Investment In Mexico
The first and most important step is to identify and define the social objective of the company. This means defining the activities for which you will be responsible; beyond marketing goods or services.
Despite sectors opening up to international investment in accordance with changes to The Foreign Investment Law, there are still restrictions regarding certain economic activities. Within the restricted activities, there are a few in which only the state can participate in. These include activities in the national electric system, radioactive minerals, nuclear power generation and ticketing. There are also activities reserved for Mexicans only, including the development of banking institutions as well as providing professional and technical (public notaries, brokers, customs brokers) services.
Lastly, there are also activities in which foreign investment cannot exceed a certain percentage. The National Commission of Foreign Investment (FIC) allows up to 10% of foreign investment in production cooperatives; up to 25% in domestic air transport and other specialized air transport; up to 49% in broadcasting, national newspapers, manufacturing and marketing of explosives and firearms, freshwater fishing etc.
Activities that allow foreign investment exceeding 49% include: concessionaires or companies that provide aerodromes services to the public, legal services, private services for preschool, primary, secondary, high school and higher education, shipping companies and provision of public rail transport services.
If your company falls within one of the activities mentioned above, you must file a CNIE application that will authorize you to invest up to 100% of the share capital. The application should have a general description of the project, share capital budget, projected growth for the coming years, as well as a detailed summary explaining the type of employee training provided. Should the CNIE deem necessary, additional information can be requested. Upon receiving the request, you have a maximum of 15 labor days to respond before your application is closed. If your application is in order and was well received, the Mexican government will issue their decision within 40 working days.
We wish you the best of luck in starting your business endeavors in Mexico. Should you need any assistance in regards to your Mexican investment, Biz Latin Hub Mexico will be glad to help you out. Contact us now.