Back office services in Panama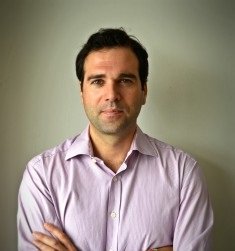 ALEXANDER MAHONEY
COUNTRY MANAGER
Alexander's background is in Private Banking, having joined HSBC through its fast-track Global Graduate Training Program. During his spell with the group he spent time in Mexico, Switzerland, UK, Guernsey, Jersey and Paris. His five years in the private bank offered him exposure to a wide range of fields, including relationship management, portfolio and risk management, audit and operational risk. He is British, bilingual French-English, with a fluency in both Spanish and Russian. Alexander holds an MA in Russian and French from Wadham College, Oxford University. He currently resides in Mexico City, Mexico.
---
Back office services in Panama
---
Our company is powered by a group of dedicated and talented professionals, trained in various disciplines. Meet our team members across Latin America.
Sign Up to Our Monthly Newsletter
Colombia
Address: Calle 98 # 22-64, Of 1012 Bogota, Colombia
Phone: (+571) 3588332/34
Email: [email protected]
Mexico
Address: Paseo de la reforma 403 – 806, Cuauhtemoc – Mexico DF, Mexico
Phone: (+52) 55 55 144 248
Email: [email protected]
Peru
Address: Calle Tarata 269, Piso 2, Of. 216, Miraflores, Lima, Peru
Phone: (+511) 496 7650
Email: [email protected]
Chile
Address: Marchant Pereira street N° 150, office 1002, Providencia, Santiago, Región Metropolitana.
Email: [email protected]
Phone: (+562) 2242 1157
Argentina
Address: Ituzaingo 325 Casillero 896, San Isidro 1642, Buenos Aires
Email: [email protected]
Panama
Belize
Ecuador
Brazil
Address: Rua Peixoto Gomide 445 – Bela Vista São Paulo, SP 01409-001 – Brazil
Email: [email protected]