As researchers uncover more positive medicinal uses for cannabis and prejudice surrounding the plant falls, a wealth of business opportunities are blooming. At the forefront of this industry is Colombia, a country with progressive legislation and an attractive environment conducive to a cannabis boom.
Through a specialized team with extensive experience in the legalities surrounding cannabis, Biz Latin Hub is offering companies a professional process to getting licenses, registration, and approval. With our team of cannabis legal experts, companies can start operations and generate revenue quickly. Biz Latin Hub's team follows legislative changes closely and provides expert advice to businesses moving into the industry.
The culmination of Colombia's ideal environment, structured legislation, and Biz Latin Hub's streamlined application process makes getting involved in the cannabis market a no-brainer. The potential to become the world's leading medicinal cannabis supplier continues to excite and attract foreign investors and business people to Colombia.
Colombia's legislation surrounding cannabis production
In 2015, Colombia's government legalized the cultivation, sale, and use of cannabis for medicinal purposes. This prompted a wave of guidelines and regulations to surface to ensure the safety and legality of the industry.
Currently, the law requires companies and/or individuals to obtain one of four licenses available for cultivating cannabis. The options for licenses are as follows:
The Cultivation of Psychoactive Cannabis

The Cultivation of Non-Psychoactive Cannabis

Manufacture Cannabis Derivatives

Use of Cannabis Seeds
The most popular, and more regulated, license in Colombia is for the cultivation of psychoactive cannabis. Growers and business people involved in the industry understand the market potential within this particular sector. With psychoactive medicinal cannabis products, demand is higher and so are the profit margins. The cheap labor and land coupled with the higher price range for cannabis with THC in it makes it worthwhile for growers to go through the extra regulations associated with this license.
Global demand for medicinal cannabis is growing exponentially. Since Colombia has such a strong cannabis industry, the government drafted and passed laws which regulate the exportation of medicinal cannabis and its derivatives. In 2018 alone, Colombia supplied the world with 44% of global demand. Currently, Colombia permits the exportation of cannabis oil, cosmetic products, medicinal products, and the seed of the plant. The flower itself cannot be exported under any circumstances.
Biz Latin Hub's application process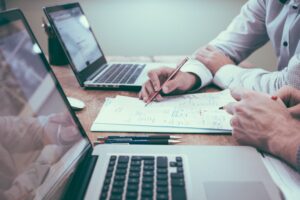 At Biz Latin Hub, we enable companies and individuals go through the license and registration processes related to cannabis cultivation. Normally, the registration process can take anywhere between 6 and 8 months before approval is granted. This is assuming there are no mistakes in paperwork, filing, and processing.
Our specialized team focuses solely on the legalities surrounding the cannabis industry and our clients. Made up of legal, accounting, and company formation, the team works tirelessly to make the operations run as quickly and smoothly as possible.
Here at Biz Latin Hub, our cannabis-focused experts also help with the development of growing houses, machinery for cannabis-derivatives manufacturing, and connecting clients with experts and local partners in the field. Moreover, we have expert engineers to help guide clients throughout the process.
Colombia's welcoming cannabis climate
Colombia makes for an ideal cannabis market based on a number of different factors.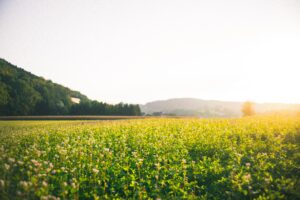 Firstly, the country's year-round, friendly weather makes growing the cannabis plant fairly easy. The temperature is constantly warm, and truly the only 'seasons' the country has is 'rainy' and 'dry'. Moreover, the geographical location of the country is exceptionally important. Being situated close to the equator means that there are 12 hours of sunlight every day of the year. This helps cultivators reap the most from their cannabis yields because the plants are constantly receiving sunlight and rainfall.
The geography of Colombia is also advantageous in terms of the exportation of cannabis. Easy, close access to the Panama Canal gives Colombia a competitive advantage when it comes to exporting cannabis products around the world.
Additionally, comparatively speaking, the price of land in Colombia is very cheap. Compared to farming land in Canada, a large cannabis cultivating market, Colombia offers better quality land at cheaper prices. Ultimately, this allows businesses and cultivators to purchase more land to get higher yields. Moreover, cheaper land and labor costs in Colombia, combined with the high global price point for the products produced means higher profit margins.
Finally, Colombians have a rich history and knowledge surrounding cannabis. Historically, native peoples grew the plant to ease ailments, much like what the industry is doing today. Throughout this long history, a deep understanding and appreciation for the cultivation of cannabis blossomed. As a result, foreign businesses that pair up with local partners will gain valuable insight into cultivating the best yields for their products.
Ready to get started?
Colombia's cannabis industry is flooded with possibilities. With the help of Biz Latin Hub's cannabis industry experts and our application process, obtaining a license to cultivate and/or manufacture cannabis and its derivatives can be a simple stepping stone on your path to success in this industry.
 contact us now for a personalized, strategic approach to the market.
Learn more about our team and expert authors.
The information provided here within should not be construed as formal guidance or advice. Please consult a professional for your specific situation. Information provided is for informative purposes only and may not capture all pertinent laws, standards, and best practices. The regulatory landscape is continually evolving; information mentioned may be outdated and/or could undergo changes. The interpretations presented are not official. Some sections are based on the interpretations or views of relevant authorities, but we cannot ensure that these perspectives will be supported in all professional settings.