Both Colombia and Australia have strong, growing economies, backed by booming mining industries. Compatible capabilities open a world of opportunities for the two countries to collaborate in this sector. Colombia's reserves provide a great variety for extraction activities: coal, nickel, gold, platinum, silver and copper. Additionally, most of the world's emeralds are sourced in Colombia.
Both countries are linked due to their "megadiverse" environmental status, only awarded to 17 countries worldwide. Opportunities exist to implement sustainable and environmentally responsible mining processes. Additionally, Australian firms are in a position to provide technologies and services to developing mining businesses in Colombia. Below, we examine why profitable commercial business opportunities can stem from Australia-Colombia cooperation in the mining industry.
Australia-Colombia – Colombia's Mining Industry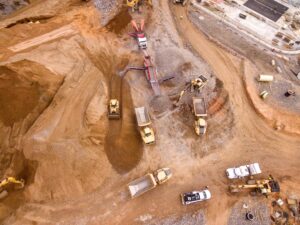 Due to the growth of the emerald industry in Colombia, sustained foreign investment has solidified the mining sector in Colombia. The government has worked to create a transparent system that has lowered barriers to entry for foreign mining companies. The country has world-leading legislation that protects investors and allows 100% foreign ownership. This month, the Colombian government announced plans to standardise the mining concession system. This enhances transparency and efficiency for mining contracts, further leveraging Colombia's potential as a mining hub for Latin America.
US$7.6 billion of mining projects are planned over the next five years in the gold, silver and copper industries. Big multinationals including AngloGold, EcoOro and Drummond Co. operate in the country. Foreign direct investment flows into the country from China, the United States, Canada and Europe. Therefore, Australia has a lot of room to up its investment potential. The mining sector is underworked, contributing only 2.4% to the national GDP. Although there are some Australian mining companies operating in Colombia, there are a lot more commercial opportunities to be taken advantage of.
Australia's Mining Capabilities
Australia's mining industry has been key to the country's stellar economic growth throughout the past decade. This growth has earnt the country an international reputation as an extracting and mining services provider. In particular, Australia's coal industry has been extremely successful. The government's openness to trade has boosted Australia's position to the fourth biggest mining industry worldwide. Domestic and multinational companies work side by side, attracting the best human capital and technology in the world.
Given the country's strong established domestic mining industry, firms are in a prime position to diversify and export their expertise abroad. Australia is not far off becoming a global METS (mining equipment, technology and services) leader, due to its high-value propositions. Over 60% of the world's mining software comes from Australia. Furthermore, as the Australian mining industry matures, opportunities extend beyond extraction and become more focused on services, the commercial potential for business is unlimited.
Australia-Colombia Mining Collaboration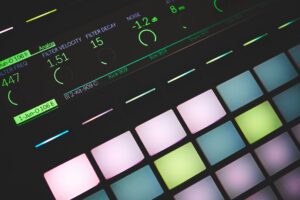 Diplomatic relations are strong between the two countries and collaboration already exists among a number of industries. Australia is negotiating with the Pacific Alliance to form a free trade agreement. Over 300 firms are already operating within the four countries that form the alliance, including Colombia. A free trade agreement would further incentivise firms to explore collaboration opportunities between Colombia and Australia.
There are opportunities for crossover between Australia's and Colombia's mining industry. Much of Australia's remote landscape has limited access to water and firms are hit hard with the high cost of energy. Colombia's geographically diverse territory faces many similar challenges. Australian firms' expertise can help Colombian businesses to become more productive, efficient and competitive.
Implementation of mining software systems

Provide high-tech equipment for exploration activities

Knowledge transfer and technical education and training

Research and development

Mining and energy services

Water and energy management

Mining equipment, technology and services (METS) consulting

Health and safety
Colombian and international firms looking to leverage the best expertise and technology in the mining industry should look to Australia as a leading service provider.
Challenges For Mining
Last year, Colombia initiated a ban on the use of mercury in mining. By 2023, mercury will be prohibited for industrial use and mining activities. The move will reduce harmful emissions and pollution. It also falls in line with the Minamata Convention, which Colombia ratified in 2018. Gold extraction activities can use gold intensively. Therefore, mines will need to update mining plans to fit with the new legislation. The industry will undergo extensive changes to align it with worldwide climate change policies and emissions targets. Such a transformation will require the expertise from environmental consulting groups, updated equipment and modified exploration and extraction processes.
Stronger consultation is needed between mining firms and local communities. Projects have been suspended after municipal voters backed proposals to ban mining activities. There have been cases where local authorities have rejected permits for land use, halting major projects. The former Minister of Mines in Colombia, Amylkar Acosta, mentioned this has been driven by a reduction in royalties received by local municipalities from 70% to just 9%. Therefore, mining companies working alongside local communities and engaging in ongoing consultations are key. Forming successful working relationships with local communities will provide a competitive advantage to established mining companies in the area. Likewise, this challenge will act as a barrier to entry for firms considering entering the market.
---
Do You Need Local Mining Support? 
Colombia is fast making a name for itself in the global mining sphere as a region of growth and opportunity. Australia's expertise in the mining industry provides exciting opportunities to collaborate with firms in Colombia. 
If you are interested in expanding your mining operations and collaborating with firms in Colombia, it is vital to work with a local partner. Please reach out to a member of Biz Latin Hub to see how we can support your mining venture in Latin America.  
The information provided here within should not be construed as formal guidance or advice. Please consult a professional for your specific situation. Information provided is for informative purposes only and may not capture all pertinent laws, standards, and best practices. The regulatory landscape is continually evolving; information mentioned may be outdated and/or could undergo changes. The interpretations presented are not official. Some sections are based on the interpretations or views of relevant authorities, but we cannot ensure that these perspectives will be supported in all professional settings.