Ecuador is a naturally rich country in essence. Not only does it possess a great variety of microclimates that allow it to have a great amount of animal and plant species, but it also has soils and waters with a very high mineral level.
It's not a novelty that Ecuador has been the target for the commercial and extraction operations of many of the largest companies of non-renewable energy resources. With oil being the most relevant sector in this regard, there are new horizons for investments in Ecuador for those who are searching of interesting business opportunities, given that oil is no longer the commodity leading the race. We are talking about mining.
On June 12th, 2019, The Ministry of Energy and Non-Renewable Natural Resources of Ecuador announced the discovery of an underground mine with great potential for the exploitation of gold, copper and silver and that, due to its size, would be included among the largest in the world.
Brief history of mining in Ecuador
Although mining has been part of the Ecuadorian economy for the last decades, there has not been the expected boom in this sector. This is especially because of the geographic limitations of exploration and logistic problems.
In old days, the Zaruma area in "El Oro" province at the south of Ecuador, was home to historic artisanal mining. With most of the most important mines in the country, Zaruma became a reference of mining in Ecuador. However, its scales of production and extractions never reached an internationally competitive level.
However, a few years ago this changed. In 2014, one of the largest mining companies in the world, LUNDIN, entered Ecuador for what is called the 'Fruta del Norte' project – one of the largest gold mines in the world.
It was the findings from the Fruta Del Norte project that undeniably changed the prospects for Ecuador's mining exploitation.
Project 'Cascabel'
As mentioned, a few weeks ago, the discovery of one of the largest mines in the world became publicized by all of Ecuador's media outlets.
According to the Preliminary Economic Assessment released by the concessionaire, it is estimated that Cascabel reserves would make it the largest underground silver mine, the third largest gold mine and the sixth copper mine in the entire planet.
The project 'Cascabel' is located in the province of Imbabura, and is considered a mine of world class. It has been qualified by experts as a 'deposit level 1', which means very rare or scarce. This reserve is projected to contribute to more than half of the world's copper production. 
The study calculates a mineral volume of 10.9 million tons of copper and more than 23 million ounces of gold in that deposit.
As we can see, Cascabel Project could generate massive amounts of money, be the source of thousands of jobs and is even concluded by some experts to possess the potential to alter the global mining market.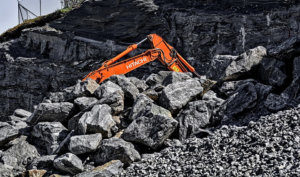 Recent law changes to revive mining sector
Ecuador's mining policy hasn't always been business-friendly. However, the government has taken steps to foster a fairer commercial environment for miners.
A newly-introduced Public Mining Policy aims to address several of Ecuador's historical shortcomings and bring new life to the mining sector. In June 2019, the policy was presented at the Fruta Del Norte project site, as a beacon for supporting:
large-scale mining projects

the elimination of illegal mining activities

increased investment into the sector

greater regulation to empower both mining companies and responsible authorities.
Previously, foreign mining investors were deterred by policies that allowed the Ecuadorian government access to up to 50% of a mining company's benefits, making it near-impossible to recover costs on investment in the short to medium term.
Perfect opportunity for investment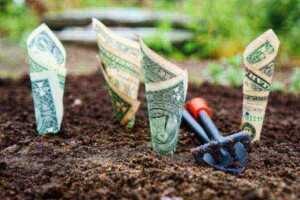 With a discovery of this category of mining potential, and a now-supportive legal framework, this is a huge opportunity not only for foreign investors who dedicate themselves to mining per se, but to the whole distribution and logistical platform that an operation of this calibre requires.
With a number of booming mining hotspots in Latin America, concentration is sure to shift onto Ecuador's immense natural riches. While the market is not yet saturated, foreign investors and exploration companies have early-mover opportunities to secure a place in the country's rejuvenated mining industry.
For projects Cascabel and Fruta Del Norte, feasibility studies are still underway. Cascabel's preliminary feasibility study is expected to be completed in December this year. However, the net present value (NPV) is so far estimated to range between US$4.1-4.5 billion. For Fruta Del Norte, the NPV is estimated around US$786 million.
What of mining services?
Technological companies, logistics, transportation, machinery, security, environmental conservation, labor services, to name a few will also be drawn to new, major projects as a great opportunity to invest in Ecuador.
With mining projects the size of Cascabel and Fruta Del Norte, mining services are set to see a corresponding boost. Infrastructure required for these operations is extensive; additional infrastructure is needed in the way of access roads, railway, water and power supply systems, storage facilities, and underground and surface facilities.
Consider the opportunities in and around the refurbished mining sector in Ecuador, and how new laws will enable long-term commercial success in this space.
Need local support? Talk to us
Ecuador, owing to its abundance is natural resources and fresh outlook on its involvement in the international economic landscape is a country of potential without bounds going forward.
Biz Latin Hub has extensive experience supporting the mining sector in Latin America.
Willing investors can look to Ecuador and rest assured that their investments will be made in a progressively more robust, growing economy of Latin America. Furthermore, the relatively small nation in South America's north-western region is a good representative of the region's overall future prosperity. 
Find out more about how we can help, and contact our Ecuadorian business experts here. We'll get back to you shortly with a personalized solution designed to maximize profits and establish your business in Ecuador.
The information provided here within should not be construed as formal guidance or advice. Please consult a professional for your specific situation. Information provided is for informative purposes only and may not capture all pertinent laws, standards, and best practices. The regulatory landscape is continually evolving; information mentioned may be outdated and/or could undergo changes. The interpretations presented are not official. Some sections are based on the interpretations or views of relevant authorities, but we cannot ensure that these perspectives will be supported in all professional settings.