Trade alliances and partnerships propel the success of world economies and global markets. The growing importance placed on regional trade blocs strengthens the economies of the entire region and makes international trade deals more feasible. The marriage of the strengths of different countries creates a cohesive, attractive trade package for any other partner or bloc looking to make a deal. 
Of all economic and political trade blocs, the European Union is arguably the most powerful. With a combined GDP of nearly that of the United States, the EU has powerful bargaining tools and pulls a lot of weight in the global economy. 
Looking to benefit from this economic powerhouse is the South American trade bloc, MERCOSUR. Recently, the two successfully agreed upon a trade agreement in which both parties will benefit greatly. Future implications for South American businesses are looking positive, and foreign investors have a lot to gain from this deal. 
EU-MERCOSUR Agreement – History of the deal 
After 20 years in the making, the EU-MERCOSUR Free Trade Agreement is final. Talk of a deal started in the late 1990s, but relatively little progress was made. Regional disputes, political instability, and industry protectionism deterred any diplomatic developments in regards to the agreement. 
In 2011 and 2013, negotiations between the two blocs started up again, but nothing came of these discussions. It wasn't until December of 2018 that the two blocs reunited again with aims to finalize an agreement. On June 28th, 2019, the president of MERCOSUR, Mauricio Macri, signed the final version of the deal. Connecting the economic activity of more than 770 million people in both regions, this commercial agreement will greatly impact the regions' economies, as well as the global economy. Already, businesses and investors from all around the world are looking to get involved with markets within both trade blocs.
Elimination of taxation and market barriers
The terms of the agreement focus on eliminating tariffs, quotas, restrictions, and other trade barriers between the two regions.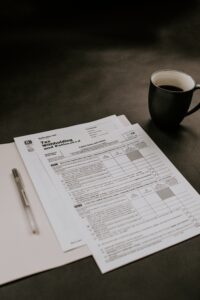 Reducing and/or eliminating tariffs is seemingly the biggest component of the deal. On the part of MERCOSUR, these countries will remove 91% of duty tariffs on European products. Currently, the countries tax European clothing, chemicals, wine, and some agricultural products. This should result in nearly €4 billion worth of savings throughout the entire EU on exporting goods. As for the EU, they will lower the tariff on beef imports from MERCOSUR countries from 20% to 0%. Moreover, the bloc will eliminate 92% of tariffs on goods originating from its member countries. 
Aside from eliminating tariffs, the EU also agrees to reduce trade barriers on industrial and agricultural imports from MERCOSUR countries. Additionally, the bloc will impose a quota on certain agricultural products. A minimum amount of some agricultural and livestock products must come from MERCOSUR countries. 
Product protection and bidding changes
Moreover, the agreement gives more rights and protections to authentic and specialized goods from certain areas.
Recently, there's been a fair amount of controversy around product names, their origins, and the importance of how these two interact. The newly formed trade agreement aims to protect the denomination of origin of products. Overall, it is rather favorable towards the EU. The most explicit protections in the agreement cover prosciutto from Italy, wine from a host of different countries, and cheese from France.
Additionally, the treaty relaxes public procurement laws in relation to foreign governments. Now, European governments can legally and fairly bid for government contracts and jobs at the same level as national companies. This increases competition amongst domestic companies because there are more players, both national and international, bidding for the same jobs. Ultimately, the quality of public sector work should increase due to the increase in competition. However, companies from the MERCOSUR countries reportedly aren't as pleased about this aspect of the agreement. 
Opportunities for business
Opportunities for business and investment in MERCOSUR countries are plentiful as a result of this deal. Firstly, the elimination of tariffs on so many goods encourages increases production and exportation. Most notably, Latin America's agriculture sector will greatly benefit.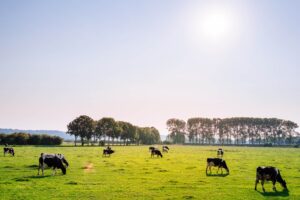 For example, the ban on tariffs and the newly implemented quota on imported beef greatly benefits the Brazilian beef industry. With the deal, the EU imposed a 99,000-tonne annual quota on beef exports and dedicated 42.5% of it to imports from MERCOSUR member countries. Brazil is sure to find success with this aspect of the deal, being that they are one of the largest exporters of beef in South America. Already, experts are predicting beef exports from the region will increase by 10%, along with the price per pound in 2019. 
Additionally, Argentinian agriculture companies and exporters are excited. They too feel that it puts them on a level playing field with European and other international producers. Needless to say, major investment opportunities lie within MERCOSURs agriculture and livestock industry, especially Brazil's beef sector and Argentina's farming market. 
Opportunity in objection
Although the treaty has already been signed and passed, there are still a few groups that are opposing the treaty. For example, small-sized European farmers and MERCOSUR SMEs are fearful the deal will put them out of business. The elimination of tariffs on imports and the greater market access means large-production companies can charge low prices to capture the majority market share and wedge out the competition. 
While these smaller companies are fearful of an uncertain market future, there lies opportunities for foreign investors and companies. In order to keep up with production and quality of the biggest companies to come, smaller ones could be actively seeking partnerships and funding. Building a small company up enough to compete with the 'big dogs' could just be the lucrative, challenging endeavor some investors are up for. 
Work with the locals
The opportunities for national and international investors and businesses as a result of this deal are endless. The increasing number of trade partnerships and agreements continually eliminates trade barriers, thus opening up economic opportunities. Interconnected economies created dynamic and lucrative investment environments attractive for anyone willing to take the chance.
With experienced staff and teams in all MERCOSUR member countries, Biz Latin Hub is well equipped to help you and your business navigate these opportunities. While trade blocs create economic opportunities and make international trade easier, each country still has its own rules and regulations for foreign businesses and investors. 
Our team can provide you personalized assistance and guidance in regards to legal support, accounting, company incorporation, and other back-office services. Contact us now to start investing in MERCOSUR and its future today.
The information provided here within should not be construed as formal guidance or advice. Please consult a professional for your specific situation. Information provided is for informative purposes only and may not capture all pertinent laws, standards, and best practices. The regulatory landscape is continually evolving; information mentioned may be outdated and/or could undergo changes. The interpretations presented are not official. Some sections are based on the interpretations or views of relevant authorities, but we cannot ensure that these perspectives will be supported in all professional settings.