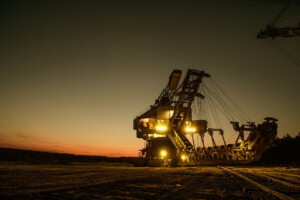 Peru is a mining country by nature and produces the largest quantity of metals and minerals worldwide. The abundance of Peruvian natural resources has created opportunities for national and international investors that contribute to the economic development of the country and its' people. While the business opportunities in Peru are vast and varied, mining is the most promising sector.
Currently, the mining industry in Peru seeks to go beyond trade; with high social and environmental standards throughout the mining cycle. The government is taking into account the impact that the Peruvian mining industry has on communities and their environment, in order to improve the quality of life for the inhabitants in the areas where the mining takes place.
The Peruvian mining sector accounts for over 50% of the foreign currency, 20% of the tax revenues, 11% of the gross domestic product, most of the foreign investment, among other major macroeconomic factors.
The Minister of Economy and Finance of Peru (MEF); Alonso Segura, stated that in Peru there are mining projects that are entering the operational phase of mining production. Minerals, especially of copper, will continue to drive growth in the Peruvian economy over the next two years.
Mining Lawyer – Foreign Investment in the Peruvian Mining Industry
Las Bambas (Apurimac) is a mining project that will contribute to Peruvian economic recovery. Production within this project began in December 2015 and over the next months, will increase its operating capacity to reach a full production of 450,000 metric tons of fine copper per year. Segura emphasized that Las Bambas is not the only project of interest, with Constancia (Cusco), Cerro Verde (Arequipa), Antamina (Ancash) and Toromocho (Junín) being new projects that are expanding. While employing locals, many of these projects are the result of foreign investment in the Peruvian mining industry. Mining investors all around the globe are interested in Peru's natural resources.
Another important growth indicator is that, according to the latest report from the Ministry of Energy and Mines (MEM), Peru has an investment portfolio in mining composed of 47 major projects, amounting to USD$ 56,413,000. Economic growth in Peru in December 2015 was 6.39% and was led by the primary sectors that grew 18.5%. Mining production expanded to 30.7%, the highest monthly growth since June 2002. Mostly copper extraction (+68.0%), iron (+40.8%), molybdenum (+22.8%), silver (+19.1%) and lead (+14.6%) contributed to this performance.
These results promote Peru as an attractive economy for international investors. The Peruvian economy ended 2015 in a great position, confirming what the Economy Ministry had indicated; that the recovery process had been consolidating month by month.
If you require more information on the mining industry in Peru, get in contact with Biz Latin Hub Peru. Reach out to Karl here and see how we can add value to your Peruvian mining investment.