In recent years, Central America has become an attractive destination for people and companies that want to do business. The region is targeted by foreign investors due to the continuous development that countries are pushing for in various economic sectors such as renewable energy, technology, infrastructure, tourism, agriculture, manufacturing and others.
Foreign direct investment (FDI) in Central America is on the rise. The region's governments are establishing clear regulatory frameworks that better position their economic policies to foreign entrepreneurs and investors. Their collection of free trade agreements – and willingness to pursue new partnerships with trading nations – also allow greater flexibility for import and export activity.
We take a look at FDI trends in Central American nations, and the advantages they have to offer companies expanding into Latin America.
Trends for investment in Central America
The 7 countries making up the Central American region are Panama, Costa Rica, El Salvador, Guatemala, Belize, Honduras, and Nicaragua.
As small nations, Central American governments understand that foreign investment plays a key role in their development. Therefore, each nation offers certain advantages to attract investors to its shores and become more competitive against other regional stars such as Brazil, Mexico, Colombia and Chile.
There's been an upwards trend for foreign investment in Central America over the last 2 decades, thanks to various economic policy reforms that have made conditions for foreign investors more favorable. Between 2010 and 2017, FDI flows showed an overall growth rate of approximately 7.9%. Market observers expect that regional growth will total 3.8% by the end of 2019.
The Economic Commission for Latin America and the Caribbean (ECLAC) states that improving economic performance and growth, low labor costs, support for remittance activity and the increase in consumption are the key motivators behind foreign investment in Central America.
Services sectors and special economic zones
A key recipient of investment in Central America is the services sector. Finance, telecommunications and energy are other popular choices for foreign investors.
Geographically, the region's myriad special economic zones have successfully drawn in the majority of foreign investments. This is due to the incentives granted by the legal frameworks that allow business to be carried out more easily in these areas, and there's a high level of manufacturing and trading activity within their borders. There are over 60 special economic areas alone, including Costa Rica, El Salvador and Panama.
Why invest in Central America?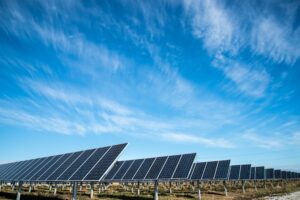 In general, Central America has a privileged geographical location, an attractive commercial platform and high diversification of exports, relative to the region's size.
Each country has taken slightly different paths towards greater development, leaning on the economic strengths that set them apart from neighbours and other players in the wider Latin American region.
It is well known that the textile sector in Central America has traditionally been the most prominent, but other sectors have surfaced as increasingly attractive investment options. This includes:
electrical equipment

medical devices

software development

chemicals

food and drinks

tourism

financial services

call centre operations and other telecommunications activities

power generation.
We can see the following opportunities emerging as popular opportunities for investment in Central America:
Costa Rica: Industrial, energy, and technology
Costa Rica receives a large chunk of foreign investment in its industrial sector. This is due in part to a small hoard of companies focused on electronic components and medical products that have taken residence in the country. However, this ambitious nation has taken great strides in its development of renewable energy, generating power from 99% renewable sources in May 2019.
Costa Rica also shows an increasing commitment to technological innovation, garnering a reputation as a tech and telecommunications hub in Central America.
Financial services focus in El Salvador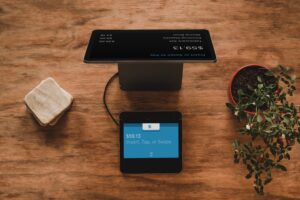 El Salvador is welcoming innovation to its financial sector. Financial technology or 'fintech' aims to make financial services more accessible and efficient, through the adoption of online platforms and new small-scale service options that bypass rigid banking procedures.
Salvadoran fintech companies such as YoVendoRecarga play into the trending mobile user demographic, enabling people to make online bill payments via an online platform to all participating operators. In October, the Legislative Assembly passed its first ever 'Electronic Commerce Law' (Ley de Comercio Electrónico), demonstrating the country's support for fintech and other online commerce activities.
Generally speaking, El Salvador's government is working to implement improved processes through digitalization and modernization. Investors looking at a move into El Salvador can enjoy pro-tech and pro-foreign business attitudes, as well as a low cost of talented labour.
Ease of doing business in Panama
Panama famously boasts world-class shipping and other logistics facilities, offers special economic areas for commercial activity and growth, and easy company formation and visa procedures. Alongside Belize, Panama remains one of the most competitive locations in the region for setting up an offshore company, due to a range of tax incentives. Its banking system is also one of the most prestigious in Latin America, and its lifestyle opportunities for retirees make the country one of the top competitors for investment in Central America.
Tax incentives and social benefits
As previously stated, Central America draws in foreign investment from a range of different market sectors and nations. In the top performers for business development and investment in Central America, significant tax exemptions provide investors and business people with lower operational costs of expansion.
Non-monetary incentives that investors are making use of are found in the social attractions that countries can offer, such as educational level, technological advances, highly qualified and competitive workforce, development of infrastructure of nations, and retirement support.
Central America is a diverse region for opportunistic businesses and investors considering expanding into the region, with aims to service local consumer markets or the rest of the Americas.
Invest in Central America with Biz Latin Hub
Tailor your Central American expansion to your business objectives, utilizing the varied advantages these small but productive nations offer as commercial hubs.
No matter where you choose to invest, you'll need a sound understanding of local legal and financial regulations to make sure your business starts off on the right foot and your investment is secured. Entering a new country – especially those dominated by a foreign language to you – can be a difficult task.
It's best to engage with a trusted local expert to reduce the risk of running into complications during your market entry process. At Biz Latin Hub, our team of experts located throughout Central America will ensure you can make safe, secure investments and that you remain compliant with relevant regulations every step of the way.
Contact us viaquí en Biz Latin Hub to find out more about our personalized market entry and back-office services.
Learn more about our team and expert authors.
The information provided here within should not be construed as formal guidance or advice. Please consult a professional for your specific situation. Information provided is for informative purposes only and may not capture all pertinent laws, standards, and best practices. The regulatory landscape is continually evolving; information mentioned may be outdated and/or could undergo changes. The interpretations presented are not official. Some sections are based on the interpretations or views of relevant authorities, but we cannot ensure that these perspectives will be supported in all professional settings.