Countries all around the world are developing projects to adapt their economies to the trend of disruptive technology. Currently, Australia invests in technology through a diversity of channels, from governmental projects to cooperation with private entities. 
Technologies such as artificial intelligence (AI), Internet of Things (IoT) and automation are altering the daily functions of the workplace all over the world. In Australia, initiatives to boost research and development are widespread, including a range of tax reductions for research and technology, personnel training for the development of high-skilled talent, as well as start-up seed projects.  
As countries around the world place their sole focus on present-day industries, Australia keeps one eye on its future industries, its skilled workers, and its prospects for technology.  
Australia Invests in Technology through different channels
In order to continue Australia's economic upward trajectory, universities, private companies, and the government are all contributing to the development of skills and talent for the future. 
The University of Technology Sydney (UTS) is working to develop student skills necessary for the future technology-orientated labor market demands. UTS has teamed up with one of the largest telecommunication companies in Australia, Telstra. With academic as well as practical input, the project will allow young students early career opportunities to work on major research and development projects, in addition, the university will help training Telstra already existing employees. The goal of the project is to build Australia's technology talent and high-skilled labor. In fact, it is becoming increasingly commonplace for companies to have high-skill training programs for their employees.
Amazon has announced a US$700 million project to train its employees on a variety of subjects including software development, cloud technologies, and coding. As automation and information and communications technologies are becoming progressively implemented in the workplace, it is crucial that educational institutions look further into the future for upcoming generations. 
Australia Invests in Technology: Governmental projects
In addition to the efforts of the private sector seeking to boost technology skills, the public sector has also developed a range of plans. The Australian government has put in place major tax incentives for research and development projects as well as renewed more relaxed visa restrictions for the high-skilled labor. 
The government has incentives to boost scientific innovation in the country. The government has a tax incentive for research and development that includes a tax offset of 43.5% or 38.5%. To benefit from this incentive, entrepreneurs need to register their company in Australia and also need certification by the Australian Tax Office (ATO) and the Department of Innovation and Science in Australia. Entrepreneurs seeking to incorporate a company in science and technology could greatly benefit from this incentive.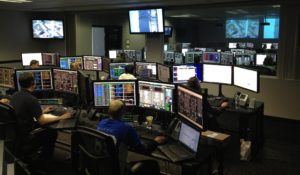 Another way in which Australia invests in technology and its development is attracting top talent. The newly established immigration scheme "Global Talent Independent Program (GTIP)" launched by the Minister of Immigration, Citizenship, Migrant Services, and Multicultural Affairs is seeking to attract the very best talent in the world. The program fast-tracks promising applicants for permanent residency if they are at the top of their field and if they have the potential to be high-income earners. This incentive is only applicable for workers in the selected fields: AgTech, space, advanced manufacturing, fintech, energy and mining technology, MedTech, cybersecurity, quantum information and ICT. The government's efforts to adapt the country's workforce to more technology-aware will surely increase Australia's investment prospects for the future. 
Industries in which Australia has the upper hand
Australia has one of the most advanced mining industries. Primary industries such as agriculture and mining are the main channels of acquisition of foreign currency through trading activities. The country's mineral and agricultural exports are the country's economic base and they continue to work on research and development in this sector.
In fact, companies that innovate in mining operations and services work together under one broad body known as Mining Equipment, Technology and Services companies (METS). METS have the support of the government and they offer their high-tech services in mining to several countries around the world.
Australia is narrowing its focus on the development of its key offerings. Mining companies have developed high-tech software and tools for mineral extraction activities to increase efficiency in their operations. A study commissioned by the Minerals Council of Australia (MCA) reported that in five years, more than 77% of jobs in the mining sector will be altered by technology, and with that, productivity will increase 23% and waste reduction will save companies millions of dollars. 
Mining Exploration Activities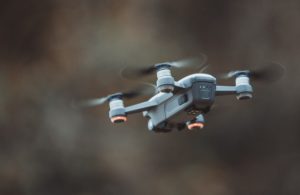 Technologies such as geo-specialized data, 3D and hyperspectral core imaging are a key asset to achieve greater efficiency. Technological improvements can be applied throughout all the mining chain operations which include the discovery of mineral deposits, exploration activities and mineral extraction operations. 
When imaging comes into greater use, it will profoundly help in the detection of mineralized zones in a more effective and efficient manner compared to detection methods used currently. Additionally, drill activities will benefit from automation as well. Autonomous drills will be using gathered data as they go to adapt and reduce waste. An Australian mining company using 3D mapping and geo-specialized information is anticipated to save US$10 million in drilling and assay costs.
Innovation to certain degrees is already becoming the norm. Developed countries are using more and more drones for their geospatial imaging activities. According to market observers, Australian mining companies that incorporate drones and technologies to improve efficiency will see a rise of 7%-15% in asset production improvement, a 10%-15% reduction in cost and 8%-20% in productivity improvement. 
Overall, the implementation of data and technology will be cost-effective for mining exploration activities in the long term. By training workers in this technology now will boost growth for these companies in the future. 
Mining Extraction Activities
The extent to which innovation can impact mining activities is large. Electric and autonomous vehicle implementation will be the main contributors to reduce errors and provide greater safety in mines.  Autonomous transportation will erase human error in shipping whilst electric drills will provide improved safety to workers. The development of electric drills will free workers from exposure to carcinogenic Diesel Particulate Matter that exists in current mining operations, and as a consequence, the safety of miners will be enhanced. 
Australia Invests in Technology: Why is Australia increasing efforts to boost high-skilled labor?
As 5G technology and automation become part of people's daily lives, the gap between high-skill and innovation is becoming more evident around the world. According to UTS, in Australia, there will be a shortfall of 60,000 information and communication (ICT) workers in the next five years if more efforts are not undertaken soon. Consequently, the country is responding by tackling this issue and developing high-skilled labor projects, a move set to boost the economy for future generations.  
Australia invets in technology – Gain access to the Aussie market with Biz Latin Hub 
Australia is a low risk, stable country that enjoys a business-friendly environment with has strategically-developed industries. Consequently, they have built themselves a strong economy for the future, with one of the world's largest e-commerce markets, wide-ranging research and development projects, and impressive technology and digital sectors. 
Gain access to this exciting, forward-thinking country. Biz Latin Hub specializes in assisting market entry to foreign in-coming businesses, providing a range of legal and financial services to aid in the incorporation of your business. Contact us now to get your venture started. 
Learn more about our team and expert authors.