Down in the South Pacific, Oceania's two biggest economies are working side by side, creating powerful business relationships. As well as being physically and culturally close, New Zealand and Australia have built extensive trade ties to help facilitate businesses operating between the two countries.
The Australia-New Zealand Closer Economic Relations Trade Agreement (ANZCERTA) is an extremely comprehensive bilateral agreement, signed in 1983. This is just one of the pillars that have helped construct the incredible trade partnership the two countries share. As well as the free movement of citizens, both countries have built solid export economies and boast a high quality of life. Many businesses expand across the Tasman Sea, in both directions. Operating your business in both Australia and New Zealand is easy, due to trade agreements that cover a wide range of issues. 
Australia-New Zealand – A shared history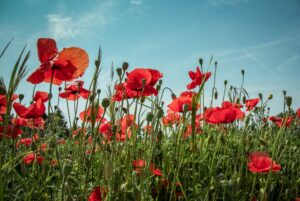 The countries are similar due to their British colonial histories, geographical location within Australasia and government attitudes towards trade. In the first world war, troops from both countries formed the Australian and New Zealand Army Corps (ANZAC). Their first major battle in Gallipoli saw many casualties. The battle is commemorated annually as Anzac Day, a public holiday observed in both nations. Both keen rugby, cricket and netball nations, some cultural behaviours can be described as a sibling-like rivalry. However, many families have relatives and friends living "across the ditch". A 2017 poll conducted by the Lowy Institute of International Policy found that Australians consider New Zealand as their country's "best friend".
Australia and New Zealand both have different dollar currencies, AUD and NZD, however, they are very close in value and make for easy converting. ANZ and Westpac banks operate in both countries, meaning travellers and businesspeople alike may benefit from free cash withdrawals. Australian and New Zealand citizens move freely between the two countries without the need for a tourist or resident visa. 
Free Trade Agreements
The Australia-New Zealand Closer Economic Relations Trade Agreement (ANZCERTA) looks to strengthen the trade relationship between Australia and New Zealand, as well as deepening economic relations and eliminating barriers to trade. The agreement has contributed to strong growth in trade in goods, services and investment between the two countries.
The ANZCERTA agreement:
Prohibits all tariffs, quotas and export restrictions originating in the Free Trade Area

Specifies a double taxation agreement

Allows for registered or licenced persons in one country to work in the other

Contains the Trans-Tasman food standards

Contains measures to minimise market distortions

Facilitates investment, reducing compliance costs and enhancing legal certainty
Total trade between the two countries tops NZ$24 billion trade in goods and services per year. Australia and New Zealand are also both signatories to the Comprehensive and Progressive Agreement for Trans-Pacific Partnership (CPTPP) and ASEAN–Australia–New Zealand Free Trade Area (AANZFTA).
Travelling across the Tasman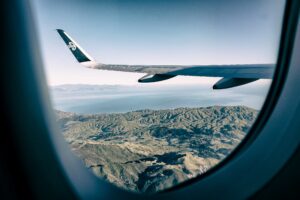 Travelling between Australia and New Zealand is easy. There are numerous flights from all major airports daily. A trip between the nation's biggest cities, Sydney and Auckland is around 2,156 kilometres with a flight time of just over three hours. A number of domestic and international airlines offer flights, maintaining a good amount of competition for pricing and connectivity.
Australian cities offering non-stop flights to New Zealand:
Sydney

Melbourne

Brisbane

Perth

Gold Coast

Adelaide

Cairns.
New Zealand cities offering non-stop flights to Australia:
Auckland

Christchurch

Wellington

Dunedin

Queenstown.
All things business
Language: Both countries share the common language of English. There are large immigrant populations in both Australia and New Zealand, meaning you can source multilingual staff to help with foreign client liaison and global expansion.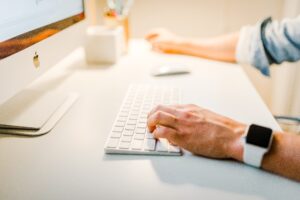 Company formation: You can set up a company online in both New Zealand and Australia, as both countries sport two of the freest economies in the world. The application fee in Australia is around AU$500 depending on the company structure and NZ$150 in New Zealand.
Minimum wage: Both countries have high minimum wages, with New Zealand's at NZ$17.70 and Australia's at AU$18.93. Employment laws are well-regulated and cover health and safety, non-discrimination regulations, leave entitlements and employee and employer protections.
Trade: International trade is extremely important to the Australasian nations, with exports contributing about 18% to both the countries' GDPs. Businesses and entrepreneurs may be eligible for export grants and assistance. There are well-established logistics in both countries that take advantage of a number of free trade agreements, particularly with Asian economies.
Visas: Although New Zealand and Australian citizens have free movement between the two countries, foreign investors will need to obtain visas to work. Both countries offer investment visas to candidates that meet the right requirements. These visas lead to the option of applying for permanent residency and citizenship, which provide the benefit of free movement between the two nations.
With so many similarities within the business environment, businesses can easily operate between the two countries. Great connectivity through airlines and logistics, means travel and trade between Australia and New Zealand are extensively facilitated. A commitment by both governments to deepen economic relations means working between the two nations continues to become easier and easier.
---
Biz Latin Hub: your choice for Australasian expansion
Whilst Biz Latin Hub was founded with the mission of providing back-office services to firms looking to expand into Latin America, we have since increased our reach and cover markets including Australia and New Zealand.
Whether you're looking for commercial representation, company incorporation or recruitment and hiring, you can depend on our local experts both in New Zealand and Australia to assist in your successful international expansion. To find out more about how we can help, reach out to our team now. 
The information provided here within should not be construed as formal guidance or advice. Please consult a professional for your specific situation. Information provided is for informative purposes only and may not capture all pertinent laws, standards, and best practices. The regulatory landscape is continually evolving; information mentioned may be outdated and/or could undergo changes. The interpretations presented are not official. Some sections are based on the interpretations or views of relevant authorities, but we cannot ensure that these perspectives will be supported in all professional settings.