Australian exports will receive increased preferential treatment as a result of recent trade deals with Peru, Indonesia, and Hong Kong. Australian agribusinesses, pharmaceutical industries, investing sectors and more will benefit from tariff exemption and preferential regulations as the country has successfully negotiated trade deals with these countries.
Australia is a low-risk country, with a steady economy that has been showing positive economic growth for almost 3 consecutive decades. The country has ranked eighteenth in the 2019 ease of doing business index, which goes to show that starting a business, getting permits, taxes, contract enforcement and other regulatory measures are on the efficient and simple side.
Australia has a strong base to continue boosting its growth including foreign investment and making business incorporation a smooth process.
The recently approved trade deals will offer diversity and a greater consumer market for Australian exports. Learn what industries will benefit from these deals and why they are important.
1. Big wins for Australian exports in Peru-Australia Free Trade Agreement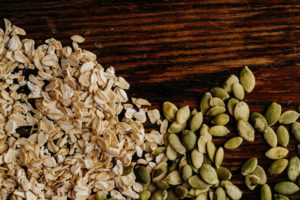 The free trade agreement between Australia and Peru, known as PAFTA, will give Australian exporters greater access to consumers in Peru and the rest of the Americas, as the country is a gateway to reach neighboring countries.
Peru's commercial potential
Peru has the lowest country-risk score in South America, and has been growing steadily over the past years. The country is one of the fastest-growing economies in the region and represents great commercial potential due to economic stability and a growing middle class.
With a growing middle class, the Peruvian purchasing power has increased as well. In 2018, the middle-class population increased by 4.5%. A trade deal with Peru is strategic to have access to the future potential of the country and to access other South American countries.
The agribusiness sector is a big winner
The agribusiness sector is a big winner from the PAFTA deal. Australian exporters trading agricultural goods will benefit from this agreement,l as tariffs for beef exports from Australia will be eliminated in a 5-year timeframe. Peru has also granted a big market share for Australian sugar that is unprecedented because no other country has had this benefit over the past 2 decades.
In 2017, bilateral trade with Peru was valued at US$489.1 million and the main goods exported were oats, dairy, seeds, and herbicides.
Given the preferential benefits Australian exports will be receiving in Peru, the number of exports to the Inca country has the potential to increase greatly once the deal comes into force.
PAFTA benefits for Australian exports
PAFTA eliminates over 99% of tariffs within a 5-year timeframe. Some of these tariff exemptions and preferences include:
sugar: duty-free

dairy: duty-free

rice: duty-free

sorghum: duty-free

beef cuts: tariffs up to 17% will be eliminated in a 5 year timeframe

sheep meat: tariffs eliminated

wine: immediate duty elimination

coal: immediate tariff elimination

horticulture products: duty-free
PAFTA has touched upon the services and investment sector as well, showing preferences for highly-regarded Australian exports in professional, financial, mining equipment and technology, telecommunication, health, and hospitality and tourism services, as well as some benefits in government procurement.
2. Australian export benefits from Australia-Indonesia trade deal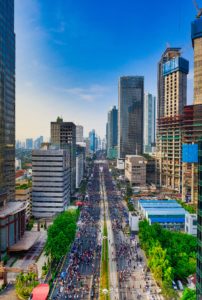 Indonesia can be considered an important trade partner for Australia due to their billion-dollar two-way trade transactions.
With the Indonesia-Australia Comprehensive Economic Partnership Agreement (IA-CEPA), Australian exports have just gained access to the emerging economy and potential that the South East Asian country represents.
Indonesia's economic growth creates demand for high Australian export volumes
The Indonesian consumer market has great potential. Currently, the country is Australia's 14th largest trade partner and in 2018, bilateral trade with Indonesia was valued at approximately US$12 billion.
The Asian country represents significant market potential as it is one of the most populated countries in the world with 264 million people. On top of that, as an emerging market it is fast-growing, in 2018 its gross domestic product (GDP) grew by 5.15%, and is set to grow by 5.1% by the end of this year. The trade deal with Indonesia grants early access for Australian exports to a population that is expected to continue growing significantly in the coming years.
Indonesia represents an important opportunity for Australian exports
The Australia-Indonesia trade deal has guaranteed duty-free or preferential tariff rates to 99% of Australian exports, and automatic import permit for beef, wheat, live cattle, feed, grains, steel coil, citrus products, carrots and potatoes.
Between the period of 2017-2018, Indonesia was Australia's biggest point for wheat exports valued at US$950 million and live animals worth US$575 million. In addition, beef exports reached the US$1 billion mark in 2018. The agreement is set to boost agricultural products export to Australia's neighboring country.
IA-CEPA tariff and preferences applicable to Australian exports
Duty preferences include:
Frozen beef: 2.5% tariff

Live cattle: 5%

Sheep meat: 2.5%

Feed grains: duty-free

Sugar: 5%

Citrus: 10% for mandarins, duty-free for oranges and lemons

Copper cathodes: tariffs eliminated
The reduction of tariffs will allow Australian exporters to offer their goods at more competitive prices in the Indonesian market.
The trade deal benefits not only targeted exports of goods but includes services as well. With preferential regulations for construction services, professional services, energy investment, telecommunication, medical services and more, investing and incorporating a business in Indonesia is easier for Australians.
Overall, Australian exporters have gained preferential tariffs that will allow them to offer more competitive prices to compete with other offering countries that also export to Indonesia.
3. The Australia-Hong Kong trade deal diversifies export opportunities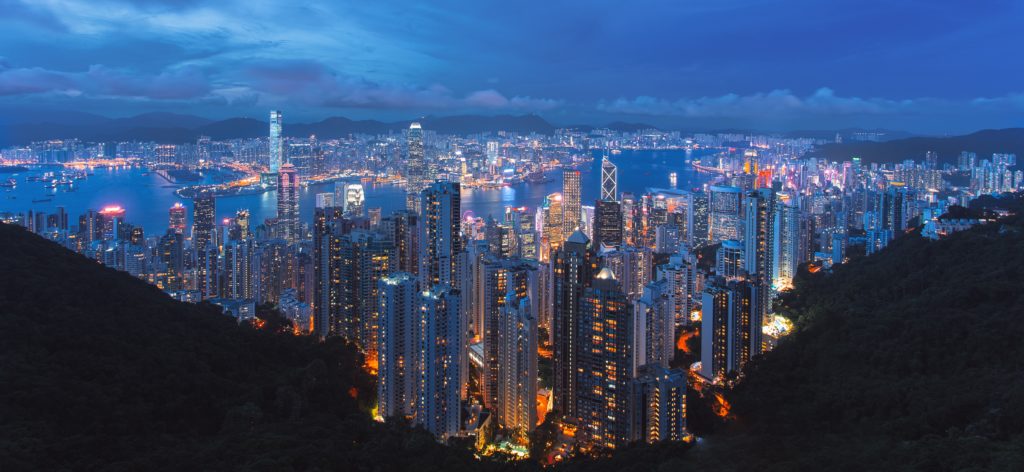 Hong Kong is already a diversified point for Australian exports. Australia not only exports agricultural products, but also a variety of value-added products and services. With the Australia-Hong Kong Free Trade Agreement () A-HKFTA) to be ratified soon, more opportunities for fluid trade await for Australian exports.
Hong Kong potential
In 2018, Hong Kong was Australia's twelfth largest trade partner, with bilateral trade worth US$12.14 billion. On top of that, the country is the fifth-largest source of foreign investment with stocks valued at US$81 billion. Similarly, the Australian outflow of investment to Hong Kong was US$35 million in 2018.
The main exports to Australia include gold, telecom equipment, edible products, fruits and nuts, meat, alcoholic beverages, pearls and gems, personal travel services, transport services and professional, technical and other business services and many more high performing goods.
It is clear that Hong Kong is an important trade partner to Australia. Australian exporters will benefit from the Australia-Hong trade agreement and both countries will have more drivers to continue their economic growth.
A-HKFTA tariff benefits
Benefits A-HKFTA provide are:
reciprocal elimination of import tariffs

streamlined wine labeling requirements

a system to enhance cooperation between regulators

access for Australian lawyers, financial, accounting services, engineering, construction, education, transport, and logistics

streamlined requirements for Australian banks

intellectual-property rules.
The above-mentioned trade agreements come into force 60 days after their ratification. Once these agreements come into force, Australian exporters will benefit from these trade deals and will have access to a bigger market internationally. On top of that, international consumers will benefit from more competitive prices as well.
Take your Australian exports to new markets with Biz Latin Hub
Take advantage of the extensive market presence of Australian goods. Australia's economy is not only is stable, but regulations to incorporate a new business are not complex. PAFTA, IA-CEPA and A-HKFTA are set to have a considerable impact on the economies of the participating countries.
For entrepreneurs interested in incorporating a company in Australia, make sure to get advice from professional lawyers and accountants that will assure your business stays compliant and acts in accordance with all regulations. At Biz Latin Hub, we have a depth of experience helping businesses entering Australia, and our team of lawyers and accountants will help you make the process smooth. Contact us now and get started with your business expansion. 
 Learn more about our team and expert authors.
The information provided here within should not be construed as formal guidance or advice. Please consult a professional for your specific situation. Information provided is for informative purposes only and may not capture all pertinent laws, standards, and best practices. The regulatory landscape is continually evolving; information mentioned may be outdated and/or could undergo changes. The interpretations presented are not official. Some sections are based on the interpretations or views of relevant authorities, but we cannot ensure that these perspectives will be supported in all professional settings.