In recent years, Colombia has converted itself into one of the fastest growing economies in Latin America and still has plenty of untapped potentials. The region has been blessed with natural resources and with strong government incentives for foreign participation combined with a unified vision by both public and private sector leaders, the country has positioned itself as one of the great Latin American commercial jurisdictions.
In the past decade, Colombia has been focused on improving the business climate, and as a result, foreign direct investment (FDI) has escalated rapidly. Currently, investors see Colombia as both an attractive and stable place to commence business operations. When doing business in Colombia, you must decide if you want to establish a branch to a foreign company or form a local Colombia legal entity.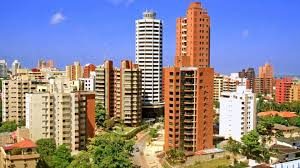 This article we will identify the key aspects of a branch of a foreign company vs a local Colombian entity.
Doing Business in Colombia – Forming a Branch of a Foreign Company
Not a separate legal entity, rather an extension of the foreign parent company.

The foreign company and the branch are jointly liable for tax liabilities.

The company must file documentation regarding the parent company's accounting records

For tax purposes, the transfer of the profits from the branch to the parent company is treated as dividends.

A fiscal auditor is mandatory for all branches in Colombia.
*Learn more about branch companies, specifically how to create a Colombian branch of a foreign company in this article.
Corporation (S.A)
Must have at least (5) shareholders who can either natural persons (individuals) or legal persons (companies).

Shareholders are liable beyond their contributions in the case of fraud.

Corporation tax must be paid on company profits.

The fiscal auditor is mandatory for Corporations.
Limited Liability Partnership (Ltda)
Must have at least (2) shareholders who can be either natural persons (individuals) or legal persons (companies).

The partners are jointly liable in proportion to their holdings in the event of tax abuse.
Simplified Stock Company (S.A.S)
Must have at least (1) shareholder who can be either natural persons (individual) or legal persons (company).

It is possible to set up different types of shares granting different rights.

The company´s yearly accounts have to be certified by an external certified public accountant.

The same person can act as sole shareholder and legal representative of a company.

The shareholders of an S.A.S are only liable for company debts up to the amount of their share in the company´s capital.

The capital increase (social capital) can be gradually paid in over a period of up to two years.
*Learn more about what an S.A.S company is and how you can create one in the following article: What is a Colombian S.A.S Corporation? – Bogota Lawyer
Need Help Establishing Your Business and Doing Business in Colombia?
Colombia has many business opportunities for foreign investors. However, doing business and starting a company in this region can be somewhat complicated. At Biz Latin Hub we have a local team of experts, that can help you decide which type of company best suits your business needs. Contact us now, or visit our website at bizlatinhub.com to see how we can help you through the process.
Need quality accounting and tax services in Latin America? Watch the video below to learn more.
The information provided here within should not be construed as formal guidance or advice. Please consult a professional for your specific situation. Information provided is for informative purposes only and may not capture all pertinent laws, standards, and best practices. The regulatory landscape is continually evolving; information mentioned may be outdated and/or could undergo changes. The interpretations presented are not official. Some sections are based on the interpretations or views of relevant authorities, but we cannot ensure that these perspectives will be supported in all professional settings.