Supported by its abundance in natural resources, strong infrastructure, business-friendly government and well-built macroeconomic system, Chile's GDP has grown uninhibited over the last 15 years. This has enabled Chile to fully assume its image as a stable and prosperous Latin American country attracting many foreign investors to explore its diverse business opportunities.
Business Opportunities in Chile in the B2B sector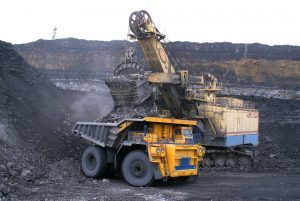 Chile's vibrant and diverse range of industries is largely supported by its business-2-business sector. Chile's traditional sectors such as mining have provided the country with the bedrock on which its economy is built. New B2B industries, however, are quickly taking hold in the forms of fintech, e-commerce, and biotechnology. Will these be the next generation of business-supporting markets?
Chile's Mining sector
Chile's mining industry is a strong representation of its past and present economic success. The industry has bolstered not only its own manufacturing sector but also the manufacturing of many other countries throughout the world. The country boasts 22% of the world's copper reserves, 7% of gold, and 54% of lithium reserves. Between 1974 and 2012, the sector received nearly US$30 billion in foreign investment. This sector has supported more businesses than any other, providing materials to countless construction and manufacturing industries all around the globe.
Though a traditional sector, Chile's mining is far from exhausted. As the demand for lithium increases with the rise in battery-powered vehicles, Chile's mining sector sharpen their drill bits and skill sets to focus on the newly regarded precious metal. Along with Bolivia, Chile holds the largest monopoly of lithium in the world. Lithium certainly provides an exciting opportunity for any business in and around the mining sector. One of these sectors is mining technology. As data, technology and innovation advance every sector around the world, mining is slowly following the same pattern. Technologies such as x-ray diffraction and sensor-based sorting are slowly coming into greater use in Chile along with automated machinery and electric vehicles, making the industry safer, more efficient and more sustainable.
Chile's e-commerce opportunities
Business-2-business e-commerce is one of the fastest-growing industries in Latin America. In 2018 the global industry reached a valuation of US$ 10.6 trillion, five times greater than that of e-commerce in Business-2-Customer (B2C). Today, businesses around the world are turning their attention towards e-commerce, such to the extent that 65% of companies are now using B2B e-commerce portals for wholesale purchases. The power to purchase online affects every actor within the retail chain, from manufacturers to wholesalers to retailers right down to shoppers. With e-commerce providing greater connectedness, B2B relationships can be challenged, improved and streamlined.
The growing interconnectedness of the global business has a substantial impact on the B2B sector. The role of industrial marketing is becoming vital to the success of multinational businesses. Marketing platforms and providers are allowing companies to continuously learn more about their customers as well as improving customer management. Over time, this allows these companies to take the advantage over competitors. Although this industry is well-established in Europe and North America, the benefits of large-scale digital marketing are only just breaking onto the scene in Latin America.
Fintech: a growing business opportunity in Chile
Though the Fintech sector is largely business-2-consumer, it has also contributed to a large change in B2B services. One industry that has emerged out of fintech is outsourced technology services. Companies performing technology services are increasingly partnering with small businesses to give them an online profile. These B2B services are helping small businesses grow their customer base by giving them an online retail stream of income. A 2018 survey found that 75% of companies that have expanded to online have grown their sales by 25%. Chile's fintech environment is one that continues to grow, with a 49% growth in the period between January 2018 to August 2019. Considered one of the most mature fintech industries in Latin America, Chile has a low mortality rate for young Fintech start-ups. In fact, according to a report from the Inter-American Development Bank, Chile's startup success rate is higher than any other Latin American country with 53% compared to the regional average of 32%.
Chile's growing biotechnology industry
Preventative medicine is an area within healthcare that is becoming increasingly popular around the world. Through early detection of diseases thanks to biotechnology, doctors are preventing diseases rather than needing to cure them. Entrepreneurs are seeing this as an opportunity. By setting up research centers and drug production facilities, they can help the public sector with scientific progress whilst at the same time, turn large profits. Science and medicine are constantly undergoing development and progress, two drivers that allow for new business opportunities. Chile is one of Latin America's leaders on the medical front. The two major pharmaceutical companies, Salcobrand and Pfizer, have taken large stakes in the Chilean market recently, backing the country's current and future progress. These investments have led market experts to believe that Chile's patented drug market will explode from US$1.3 billion in 2019 to US$2.83 billion in 2028. Chile's educated workforce, leading medical experts, and good infrastructure are set to help Chile lead biotechnology and preventative medicine revolution.   
Partner with a local expert to do business in Chile
The increasingly interconnected nature of Chile's business sector is leading to significant changes to both the productive and service-orientated industries. These new-look industries are helping Chile to get ahead of regional competitors, enticing more foreign investment and growing business opportunities in Chile.
Biz Latin Hub offers a full range of business services from company incorporation and legal representation to taxation and accounting services. Our teams of local lawyers and accountants located all across Latin America can help you locate innovative business opportunities within the region's increasingly diverse range of sectors.
To facilitate your market entry, get in touch here at Biz Latin Hub to explore the numerous lucrative business opportunities in Chile.  
Learn more about our team and expert authors.