Using the appropriate business etiquette in Mexico will define your business partnerships and ultimately your business success. As Mexico continues to expand and prosper economically, a growing amount of investors and business owners are flowing into the country looking for new opportunities. When doing business in Mexico, it is important to use the right business etiquette to show respect and understanding of the local culture. This article will provide you with some tips on how business etiquette functions in Mexico. From market-entry, to company formation to closing business deals, it is essential to have a comprehensive understanding of the Mexican culture and how it affects business relationships.
Doing Business Etiquette in Mexico -Time Is Relative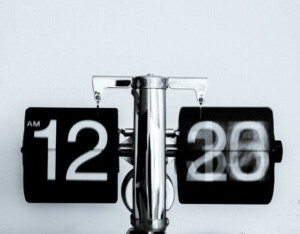 Although punctuality is expected on your part, it is normal for Mexicans to arrive later than the set time of an appointment/meeting. Do not be offended by this gesture as the concept of time in Mexico is very flexible. The same applies to deadlines. When a date is set for a task to be completed, the date usually serves as a general target and can easily be moved over a few days, and in some cases, even weeks. Some foreigners actually find that this can be a point of strategic competitive advantage. Often, the services provided by foreigners are seen as more efficient than their local counterparts which can put them in a good position in the competitive marketplace.
Friendship Over Business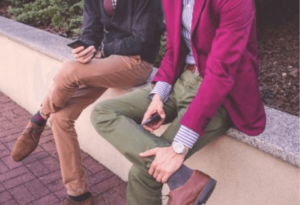 Although you're probably meeting your Mexican business partners to negotiate and close deals, you can't lay your cards on the table right away. Following up with people, maintaining new relationships and establishing trust is of vital importance in business relationships. In the long-term, like many other business environments, these soft skills prove to be hugely beneficial in forming and developing of business relationships. Mexicans do business with people they like and trust. Therefore, take the time to nurture your business relationships and get to know your partners outside the business environment. If you get invited to a family event or birthday party, don't decline. This is much more likely get you the terms you want than a formal business meeting. If you go out to a business lunch, don't expect to actually discuss business until the very end. So take it easy and share a few laughs with your business partner. Although you might feel unproductive, you might be surprised by the results a friendly lunch might have on your potential business partner's decisions.
Touching and Greeting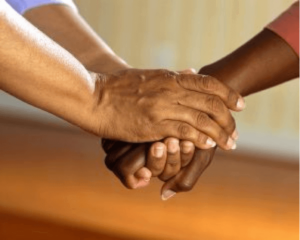 Mexicans tend to communicate within a closer physical distance than some western cultures. Don't be alarmed by a friendly pat on the back, touching of your arm or speaking within a close proximity. Backing out of such situations can seem rude and close your line of communication. When greeting a Mexican woman, shake hands only once she extends hers first. But if not, a little bow will serve as a simple friendly greeting to a Mexican woman.
A comprehensive knowledge of how business etiquette functions in Mexico can help you to form and grow a successful company. Don't hesitate to contact Biz Latin Hub for a free consultation should you require more information. Get in touch with Alex here.