New Zealand sits among the top in the world for ease of doing business. Naturally, opportunities for electronic commerce or 'e-commerce' in New Zealand are therefore on the rise.
The country's business climate offers optimal conditions for beginning commercial operations quickly and effectively. According to the World Bank Group, it can take as little as 1 day to start a business in New Zealand. From there, government agencies are on hand to support foreign investors and entrepreneurs in growing their operations, including in online retail.
In July 2019, Prime Minister Jacinda Arden declared the country "open for business" with regards to foreign investment. We explore options for entrepreneurs to register a business and utilize local and international online sales platforms to expand their consumer market in New Zealand.
New Zealand Opportunties – Why register your business?
Electronic or e-commerce is sweeping commercial environments worldwide. Large multinational online marketplaces are becoming the go-to for many shoppers whose preferences place high value on convenience. An increasing adoption of online shopping practices is changing the way businesses market their product.
A company's accessibility in the online world significantly improves its reach to a wider net of consumers browsing marketplaces and social media for their retail needs. Digital marketing is fast-becoming a crucial element of brand awareness and sales initiatives.
New Zealand's Ministry of Business, Innovation and Employment (MBIE) is making concerted efforts to move local businesses online. The agency works in conjunction with Retail NZ, Consumer Protection and business owners to offer contextual guidance on the New Zealand market's e-commerce potential, and valuable aspects of online retail.
Advantages of using online marketplaces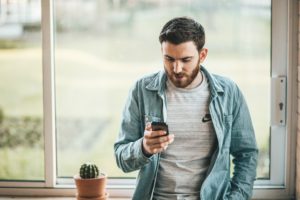 There are several local and international online marketplaces operating successfully in New Zealand that businesses could leverage to get greater exposure for their product.
Trade me
Trade Me is a New Zealand online sales and auction website that facilitates buying and selling in a range of goods and services, including real estate and automotives. Trade Me is also a platform for job advertising. It's the country's leading platform for online sales, with nearly 4.8 million user accounts currently, and over 3 million active buyers perusing the site.
According to TradeMe, "The New Zealand ecommerce market is growing, but it currently lacks selection and price range compared to other parts of the world." The site welcomes local startups, professional sellers and international businesses to its platform, offering a low-risk way for foreign companies to raise awareness of their products and start selling online to New Zealand consumers.
Amazon
Amazon is a global online retail platform, supporting over 1.9 million businesses in the United States alone to sell goods over the internet.
Amazon's online marketplace is geared towards enabling small and medium-sized enterprises (SMEs), who account for 58% of sales on the retail platform. According to its 2019 Impact Report for SMEs, over 50,000 small and medium businesses earned more than US$500,000 through sales on Amazon in 2018.
This online giant's International Shopping experience made it possible for New Zealanders to browse and purchase from over 45 million items with varied shipping and delivery options. Through International Shopping, smaller businesses are now empowered to work with Amazon to sell their goods in the local market and abroad.
With its own inhouse research and development capability, Amazon also posits itself as an inventor for people, looking for innovative ways to connect companies with customers. This means business owners can find long term support for the development of their retail footprint from this international online marketplace.
Business registration in New Zealand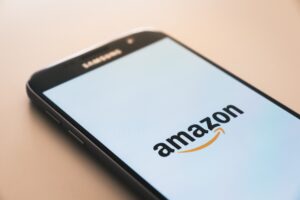 There are several key advantages to starting your business in New Zealand, including (but not limited to):
Efficient business registration process, with little wait time

Political stability with a consistent pro-foreign business government

Attractive regulations for investors and entrepreneurs, including 100% foreign ownership and zero minimum share capital

Geographic proximity to key Asia-Pacific markets

Collection of active bilateral and multilateral Free Trade Agreements, including the Trans-Pacific Partnership (CPTPP).
Business registration process
Investors can choose from a range of legal entities in New Zealand, making it easy to select a business structure that best suits their commercial intent:
Public Limited Company

Limited Liability Company

Limited Partnership

Foreign Trust

Branch Office

Representative office.
Once you've selected a legal entity, you'll appoint a Power of Attorney to oversee the business' legal activities and create your company bylaws. From there, you can register your business with the Companies Office, and obtain your tax identification number from the Inland Revenue Department. You can then open a corporate bank account and make your initial investment.
Required documents for business registration in New Zealand
To start your commercial activities as quickly as possible, make sure you supply the right documents and information during the business registration process.
This includes:
Company contact and address details

Details about company directors, shares and shareholders

Tax registration number (once obtained)

Details of your company's activities, including clients and suppliers.
For more information about what you need to provide to New Zealand authorities, seek guidance from a local legal expert.
Start your online business registration in New Zealand with Biz Latin Hub
E-commerce opportunities in New Zealand are many and various, and existing and prospective businesses alike should assess the potential of establishing an online presence in the country.
To establish a commercial presence in New Zealand, foreign investors first need the right legal and commercial support. It's important to seek guidance navigating the country's legal and corporate compliance requirements, to ensure your business can start its operations with minimal delay.
At Biz Latin Hub, our team of local and expatriate professionals offer a range of fundamental market entry and back-office services to get your business off the ground. Our New Zealand team has the depth of knowledge and experience to support company registration and other procedures, such as accounting compliance, hiring, and visa processing.
Reach out to our team today here at Biz Latin Hub for more information about our services, and personalized assistance.
Learn more about our team and expert authors.
The information provided here within should not be construed as formal guidance or advice. Please consult a professional for your specific situation. Information provided is for informative purposes only and may not capture all pertinent laws, standards, and best practices. The regulatory landscape is continually evolving; information mentioned may be outdated and/or could undergo changes. The interpretations presented are not official. Some sections are based on the interpretations or views of relevant authorities, but we cannot ensure that these perspectives will be supported in all professional settings.