In recent years, Chile has become an interesting destination for doing business. Chile offers a stable economic and political environment, with excellent growth prospects. It also has a respectable legal framework, designed to guarantee the protection of investments and the ability to operate in accordance with local business practice. Chilean financial markets are well developed, with a high domestic savings rate largely due to its private pension fund system.
Making use of a corporate lawyer in Chile has many benefits. A local corporate lawyer can help you save time, money and inconveniences. In this article, we will discuss some of the services that our corporate lawyer in Chile offers which can help you and your business activities in Chile.
Doing Business in Chile – Company Formation & Registration of a Foreign Company 
Chile is opening up for business under the new president Sebastián Piñera. This also means that the government is simplifying the company formation process in Chile. A new corporate law even makes it possible to create a company within one day in some cases. According to the ease of doing business index from the World Bank, Chile ranks number 65 in the world in terms of ease of starting a business. However, due to legal differences, some complexities may still arise for foreigners when setting up a business in Chile. Therefore, it is recommended to make use of a local corporate lawyer that is familiar with the Chilean company formation process.
In Chile, there are several structures in which companies may be organized depending on the company´s needs. Nevertheless, foreign companies in Chile generally choose between the following 4 different company structures:
Branch of a Foreign Legal Entity

Corporation

Simplified Corporation

Limited Liability Company
Before a public notary, generally, companies must first be established by public deed. This deed determines subjects like the type of company, where it is active, its partners and their equity contributions, how profits will be distributed and how the partners will respond to possible losses.
New Company Setup – Modifying by-laws
A by-law is a rule or law established by an organization or community to regulate itself. Modifications to by-laws have to be carried out according to a certain sequence of steps. A corporate lawyer who is experienced on this matter can help a company go through this process without any complexities.
Transfers of Company Shares
Another service that our corporate lawyer can offer is assistance with the transferring of shares. In Chile, companies can issue two different types of shares, common shares and preferred shares.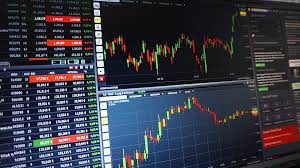 Common shares grant the same rights to all of the shareholders while preferred shares grant some privileges or preferences to their holders. The shareholders of a given preferred class of shares have the same rights. The transfer of shares has to be done according to a legal procedure, which varies from country to country. 
The transfer of shares is usually subject to First Category Tax and Additional or Personal Progressive Tax, as the case may be. However, under certain conditions, the transfers of shares could be exempt from all taxation.
Want to Learn More About Setting Up a Business in Chile?
To learn more about the Chilean economy, the business opportunities to form a company in Chile, and how you might take advantage of these political shifts, please contact us today.
Watch this video to learn more about doing business in Latin America: