Costa Rica business development initiatives strongly support the country's overall economic growth and welcome foreign business. With dozens of habitats and climate zones, it can be easy to only relate Costa Rica to nature and biodiversity, however, the country's development has far surpassed economic activities from the primary sector. The growing technology scene and public strategies adopted by the government have contributed to the economy and to create sustainability.
While most Latin American countries still struggle to develop different industries to an advanced level, Costa Rica has worked on this since the early 1990s. The country's energy matrix originates mainly from renewable energies and exports are diverse, including technological devices, agricultural products, forest products, and other various manufactured articles. This diversification has contributed to billion-dollar worth of exports in both, the technological and the agricultural industries.
Businesses seeking a market with demand and supply of renewable energies, high technological innovation and support for foreign investment can look to Costa Rica. In this article, we touch upon Costa Rica business development initiatives to boost entrepreneurship and business activities.
Costa Rica's business development initiatives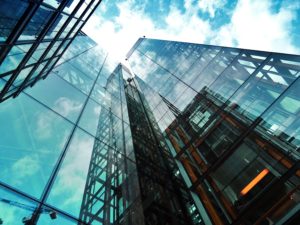 One of Costa Rica's greatest business development initiatives is the Zona Franca. Costa Rica has a tax-free regime to boost investment, known as the Zona Franca Regime (FTZ). FTZ provides tax exemptions to business in especified industries. These exemptions are not indefinitive as the intent of the regime is to help business become profitable and not fully subsidy them. Companies qualified for the RZF are 100% exempt from tax on profits, as well as any other, whose tax base is determined in relation to gross or net earning, dividends paid to shareholders or income on sales.
Companies located in Costa Rica's Greater Metropolitan Area (GMA) are eligible for a 100% tax exemption for a period of 8 years and 50% more in the following four years. Also, companies outside GMA are eligible for 100% tax exemption during a period of 12 years, and 50% in the following 6 years.
Economic activities eligible for duties exemption include:
Exporting services:

50% of services must be exported

Scientific research

Strategic sectors:

Only applicable to companies outside the GMA

Supplier business:

Companies with 40% of of sales supplying to FTZ com
Investors interested in exploring their options for business development in Costa Rica should contact a local accountant and understand all requirements in detail.
In Costa Rica there are diverse entities that contribute to ease foreign investment. For instance, the Investment Promotion Agency in Costa Rica (Agencia de Promoción de Inversiones en Costa Rica, CINDE) works assists and connect entrepreneurs with the business scene in the country.
Sustainable business
Sustainability contributes to Costa Rica business development, building a healthy business environment for foreign entrepreneurs in Central America. For a country rich in biodiversity and natural habitat, protecting the environment natural endowments is crucial. Costa Rica is a country that has been aware of this since the early 1990s, when they decided to develop their energy matrix from renewable energies.
Not only that, but different initiatives contribute to further sustainability in the country. System B (Sistema B) is an international organization that provides certifications to companies looking to adopt a more environment-friendly business model. According to Markel Fukuyama, leader of the System B organization, the system "is a movement that measures companies no only on their financial success, but also the wellbeing of society, nature and people". With ongoing climate change effects around the world, protecting the environment is crucial for a country's sustainability.
Initiatives like the above-mentioned attract customers who seek environment-friendly products. In addition, more and more employees look to work in companies that are environmentally conscious.
Renewable energy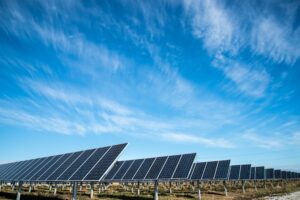 Costa Rica has one of the cleanest electric matrixes in the world. In 2018, the country managed to produce 98.6% of its energy from renewable sources.The main sources of their renewable energy are water, sun, wind, biomass and geothermal. The energy most utilized is hydraulic, and it contributes to 78% of the total electricity generated.
Aside from the current energy sources utilized, the Central American country has plans to continue research on other possible sources. The Costa Rican Institute of Electricity (Instituto Costarricense de Electricidad, ICE ) has stated that they have interest in other natural sources of energy including ocean waves and salt gradient.
Costa Rica's energy matrix lay the ground to the entrance of business reliant on renewable energy such as electric vehicles, heating and cooling devices, amongst others.
Tech environment contributes to Costa Rican business development
Technology companies seeking to explore their options for Costa Rican business development have a great advantage.
Costa Rica has become an attractive investment destination for medical technology. Up until 2016, the number of companies working in this sector increased from 8 to 68. In addition, Costa Rica's technology exports are high and one of the most developed in the region. In 2018, Costa Rica exported more than U$$3 billion in technology and information, including optical, technical and medical apparatus.
Start-up accelerators contribute to the strong technology scene in Costa Rica. Telefonica's Open Future has supported more than 22 startups, providing them with mentorship, offices and more. Another great initiative is developed by PaqueTec, a startup accelerator focused on funding startups that solve climate change issues. Finally, Carao Ventures is another accelerator that has been contributing to entrepreneurship in the country.
Doing Business in Costa Rica
Diversification is a great asset to Costa Rica business development. Relying only in a couple of similar industries can harm an economy when demand decreases, in this sense, Costa Rica's diversification between the technology and agricultural industries is an important macroeconomic factor.
Costa Rica benefits from diverse free trade agreements with Central America, Canada, Chile, China, the European Union and more countries. Additionally, the Central American country trades with key economies, having as main export partners the US, Netherlands, Belgium, Panama and other Latin American countries.
Businesses seeking to expand into Costa Rica and conduct international operations have the tools to do so.
Develop your business in Costa Rica with Biz Latin Hub
Interested in the innovative and promising business scene in Costa Rica. Begin conducting operations or testing the market for your product with Biz Latin Hub.
To learn more about the costa rican economy, the business opportunities to form a company in Costa Rica, and how you might take advantage of these political shifts, please contact us today.
Learn about our team and expert authors.
The information provided here within should not be construed as formal guidance or advice. Please consult a professional for your specific situation. Information provided is for informative purposes only and may not capture all pertinent laws, standards, and best practices. The regulatory landscape is continually evolving; information mentioned may be outdated and/or could undergo changes. The interpretations presented are not official. Some sections are based on the interpretations or views of relevant authorities, but we cannot ensure that these perspectives will be supported in all professional settings.