Argentina is a regional hub of international activity, with a booming tourism sector and strong export channels. In 2018, the country's GDP reached US$518.75 billion. A significant proportion of that was thanks to its foreign visitor population.
Hospitality-focussed companies looking at their expansion opportunities in Latin America no doubt understand Buenos Aires' reputation for tourist appeal. Leading the region in liveability, Buenos Aires is a hive of cultural and commercial activity.
Recent incentives touted by the government to promote hospitality operations were introduced somewhat quietly, but should not be ignored. We explore a new promotion regime for hotel business in Argentina, and the benefits available to willing investors.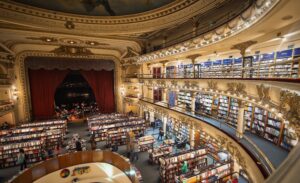 Financial Incentives – Tourism in Argentina
Argentina pushed Brazil out of first place and became the top tourist destination in South America in 2017. 6.7 million holidaymakers touched down in Argentina's two international airports during that year, compared to Brazil's 6.5 million. This was a record for receptive tourism in the country, according to its Minister of Tourism Gustavo Santos.
The tourism sector, encompassing many different industries, injects so much money into the economy that it's often among Argentina's top 5 revenue generators. In 2017, tourists spent a total of US$5.4 billion enjoying the country's vast geographical and cultural landscapes.
Reflective of the country's overall appeal, Argentina's capital, Buenos Aires, was ranked by the Economist as the best city to live in Latin America. As a cultural hub, the city houses around 300 theatres catering to a diverse range of audiences, making it fourth in the world for theatre activity. It's number one in the region for hosted international events, bookstores and student lifestyle, and has over 2,700 restaurants. Put plainly, this city is built for tourism.
Key to supporting projected growth in this sector is a strong hospitality industry. Argentina has put the focus on its key drawcard, Buenos Aires, to find ways to spur hospitality business activity.
Hospitality incentives: Buenos Aires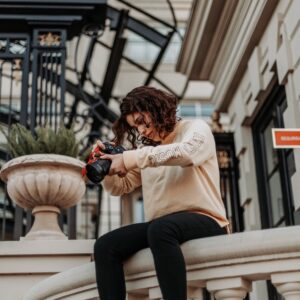 Buenos Aires continues to draw in international travelers, and hotel occupancy is expected to skyrocket in the coming years. The city's Urban Development Ministry sees the number of international tourists in hotels reach nearly 3.6 million by 2022, up from 2.5 million in 2018.
As such, they're preparing for this growth by encouraging hospitality businesses to expand their operations in the city, through several incentives. Under Law 6038/18, the Promotion Regime for the Hotel Sector, businesses and legal persons undertaking commercial activity in the hotel industry can enjoy the following financial support:
Tax benefits for hotels
The city's planners are now offering significant levels of fiscal credit on turnover tax for hotels for the first 15 years for new hotel businesses, and the next 10 years for existing ones.
New hotels are also treated to an exemption of ABL tax, a type of annual tax for lighting and street maintenance.
There's no cap on the size or number of investment projects companies can submit under this initiative. New investment projects will be eligible for these benefits until the end of 2023. This gives prospective businesses over 4 years to plan their market entry into this vibrant city and make the most of this support.
Hotel construction and refurbishment plans
With the tax benefits outlined above, Buenos Aires wants to bring in around 12 new three-star, 15 four-star and 4 five-star hotels within the next 3 years.
Depending on where hotel investors and developers want to build, they could be receiving preferential support and fiscal credit benefits. Between 4-10% fiscal credit will be granted to these hotels on top of the base amount (20%), based on their location. If the property is registered with heritage protection, they'll receive an additional 10% fiscal credit. Another 10% is allocated if the beneficiary falls into the small-medium enterprise category, and is registered as such.
If companies are looking to refurbish an existing hotel, they can enjoy a 40% base allocation of fiscal credit. Heritage and SME allocations of 10% each can apply here as well. This system offers a whopping 60% of maximum fiscal credit to these refurbishment projects.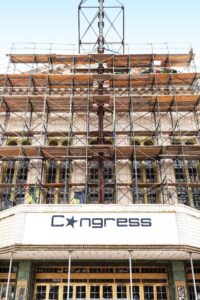 Line of credit
Legal persons who are commercially active in hotel refurbishment are eligible for line of credit benefits.
Under the Promotion Regime for the Hotel Sector, up to US$10 million can be allocated to businesses improving an existing establishment. The credit term can extend up to 72 months, including a 12-month grace period.
For these benefits, applicants must demonstrate that these funds will be put towards the remodelling, reforming, expanding or other property/equipment improvement of existing hotels.
Benefits for tourists: affordability and connectivity
Argentina hasn't forgotten about its customers. The country upholds an attractive Value-Added Tax (VAT) refund for tourists, so they can afford to stay for longer.
In addition to that, Argentina's international airports are looking to bring in more direct flights from all over the world. This will improve the country's connectivity with regions further away and add a new option to holiday travellers' and nomads' must-travel lists.
Some of the newest airlines to touch down in Argentina include Norwegian Airlines, Ethiopian Airlines, Air New Zealand, JetSmart, Level, Flybondi and Paranair.
Be a part of the boom
Don't wait for another investor to snap up this impending influx of travellers to this bustling metropolis.
Consider your options for expansion or hotel upgrade, and make the most of government-backed incentives to boost hospitality and tourism in Argentina.
We can help you get there
There's a new, competitive set of benefits for hotel businesses looking to enter Buenos Aires. This empowers companies to snap up the projected long-term increase of holidaying customers. However, like every other country, Argentina has a complex set of legislative requirements businesses must adhere to during the formation process. This can be difficult to navigate without professional guidance.
Avoid putting your company at risk of compliance failure; partner with a trusted local entity to help you get set up the right way. At Biz Latin Hub, our Buenos Aires office sits amongst the action, at the heart of this tourist hotspot.
Our local and expatriate professionals provide a full suite of services in company formation, commercial, legal and accounting representation, visa processing, and even recruitment. We can tailor-make our business solutions to fit your needs.
For more information about setting up in Argentina and a personalized quote outlining how we can help you get there, reach out to us today here at Biz Latin Hub.
The information provided here within should not be construed as formal guidance or advice. Please consult a professional for your specific situation. Information provided is for informative purposes only and may not capture all pertinent laws, standards, and best practices. The regulatory landscape is continually evolving; information mentioned may be outdated and/or could undergo changes. The interpretations presented are not official. Some sections are based on the interpretations or views of relevant authorities, but we cannot ensure that these perspectives will be supported in all professional settings.