Traditionally, New Zealand is famed for its vast agricultural industry and booming tourism sector. It's a little-known fact, however, that New Zealand's sector breakdown rewards agriculture as just a 6% contributor to the nations GDP. The services sector, however, represents 65% of the economy. Despite its major contribution to GDP, the services sector is often overlooked in favor of other primary and secondary sectors.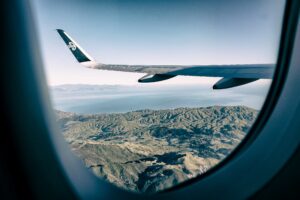 A large service sector generally demonstrates a complex business environment and a strong educational foundation in a country. The higher the proportion of employees in the sector as well as the percentage of services contributing to GDP shows New Zealand's educated workforce and increasingly complex network of businesses. A healthy services industry is a very attractive attribute for foreign direct investment (FDI) and generally bodes well for international trade. 
Services Sector in New Zeal

and: a

breakdown of the market
Below, we outline a breakdown of the larger elements in New Zealand's service sector:
| | |
| --- | --- |
| Services | Contribution to GDP (NZD) 2017 |
| Professional, scientific and technical | NZD$21.5 billion |
| Rental and Real-estate | NZD$19.7 billion |
| Healthcare and social assistance | NZD$15.8 billion |
| Financial and Insurance Services | NZD$15.1 billion |
| Wholesale | NZD$13 billion |
| Retail | NZD$12.2 billion |
| Government Services | NZD$9.5 billion |
| Information media & telecommunications | NZD$6.7 billion |
Research and development in the services sector
New Zealand has seen a vast increase in its expenditure on research and development (R&D) across the services sector. Between the years 2012-2018, New Zealand has almost tripled its expenditure in services research and development from spending just NZD$500 million in 2012 to NZD$1.4 billion in 2018, boosting the sector, providing a large influx of new technology, data, and information. The majority of this 2018 cash injection into the sector (NZD$600 million) was spent in computer services R&D, with NZD$230 million going into wholesale R&D and NZD$100 million spent on scientific and technical services R&D. Within those industries, 80% of that expenditure was spent on business services, 15% on higher education services and just 5% spent on government services. 
Large research and development investments have significantly boosted and will continue to spur growth in the New Zealand services industry with greater innovations.
Employment Growth
Thanks to the stimulus in R&D funds last year, the number of people employed by the Services sector has increased in the last year. The first two quarters of 2019 saw New Zealand inch 2% above their average for the number of people employed in the services sector whilst sales of services rose 2.2% in the same period. This is not only positive for business but also for education and development. Foreign Investors often take into account indicators such as Human Development Indices (HDI) to gauge how suitable their investment is to the nation. Generally, the higher the HDI, the better the prospects for foreign direct investment.
New Zealand's export of services
New Zealand is a strong advocate of free trade. As well as being leading goods exporters in dairy, meat, and wood, New Zealand also has a proud services export industry. The export of services makes up approximately 30% of New Zealand's total export industry and is valued at around NZD$22 billion every year. With New Zealand being fairly remote and strategically isolated, goods export can be very expensive and often barely cost-effective. Exporting services, however, requires no expensive shipping; simply good business relations. Tourism makes up the largest proportion of service exports but transport, education, commercial services such as telecommunications and accounting are also employed abroad. Service exports allow businesses to grow by taking advantage of offshore opportunities. Technology and computer services particularly make exporting services far easier and allow the remote nation to better-integrate into foreign supply chains.
Exporting services has allowed New Zealand to become more integrated into global business networks. Exporting services has consequently brought about an increase in the import of services. Being part of the global trend of growing digital interconnectedness has permitted New Zealand to import services which are either done more efficiently from another country or simply not suited to their environment. Since 2000, regional and bilateral free trade agreements (FTAs) have flourished worldwide. As New Zealand's global competitors develop new networks of trade agreements with each other, they must keep up with the trend to remain appealing to FTA partners and not disadvantage their exporters.
What does it mean for foreign businesses looking to invest?
New Zealand is the easiest place in the world to start a business. It has one of the most transparent government systems focused heavily on promoting business operations. The nation has a strong economy and an educated workforce. Whether investing in their exported services or within the nation, your business can expect a strong, transparent and friendly partner. 
Like the sound of New Zealand's business services? Connect with us
At Biz Latin Hub, we can help you with navigating the market entry process and assist you with bureaucratic process around company formation and ongoing corporate compliance. Our objective is to make it as easy as possible for your company to integrate into New Zealand's service sector. Our full suite of market entry and back-office services give you the freedom to explore your expansion opportunities with minimal risk or delay.
Get in touch here at Biz Latin Hub and to receive personalized legal and accountancy consulting to guarantee your long term commercial success in New Zealand.
The information provided here within should not be construed as formal guidance or advice. Please consult a professional for your specific situation. Information provided is for informative purposes only and may not capture all pertinent laws, standards, and best practices. The regulatory landscape is continually evolving; information mentioned may be outdated and/or could undergo changes. The interpretations presented are not official. Some sections are based on the interpretations or views of relevant authorities, but we cannot ensure that these perspectives will be supported in all professional settings.