Find out how to register your trademark in Mexico in order to protect your brand and unique designs for the benefit of your company. This includes carrying out a thorough trademark search in Mexico to ensure your distinctive signs are unique and eligible for exclusive use.
Over recent decades, Mexico has become an increasingly low risk, high growth economy providing an attractive environment for business. An average of 35,000 small and medium enterprises are created on a monthly basis, in key sectors such as financial services, health, information and communication technologies, and education.
Protecting and maintaining exclusive rights of your brand, logo or slogan with a trademark in Mexico is therefore crucial to commercial success. 
The Mexican Institute of Industrial Property (IMPI) is in charge of all the Mexican trademark matters nationwide.
Definition of a trademark in Mexico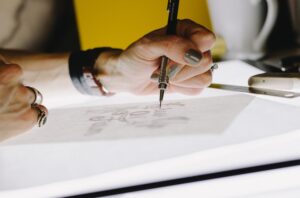 According to Mexico's Industrial Property Law, a trademark is any graphic sign that is perceptible by our senses and capable of being protected for exclusive use. It distinguishes products or services from others of a similar type or class in the market.
Acceptable elements for a trademark
In order to create the design of your Mexican trademark, Mexico's Industrial Property Law establishes the following elements that a trademark can include:
Combination of colors; letters; numbers
Three-dimensional shapes
Company name
Personal name
Sounds
Aromas
The decoration, packaging, shape or size of products.
It is also important to check the Nice Classification in order to choose the most suitable classes for your product or services.
Steps to register your trademark in Mexico
There are 6 key steps to register your trademark in Mexico. This process can take between 6-8 months.
Foreign applicants must seek the support of a local agent to submit their application.
1. Carry out a trademark search in Mexico
Perform a trademark search in Mexico's IMPI website (Marcanet). This search will help you to rule out any similarity with other Mexican trademarks previously registered.
This is a crucial step for all companies seeking a trademark in Mexico. Ensuring your distinctive sign(s) are unique and available ensures a smooth application process with minimal delay. 
It is therefore recommended that you seek experienced legal support to conduct a thorough trademark search in Mexico to ensure your application is well-researched.
2. Apply to register your trademark in Mexico
Once you perform your trademark search and no similarities were found, you can apply for the registration of your trademark in Mexico. This process is carried out in the IMPI electronic platform (PASE) by creating an account; it is required to have electronic signature and Unique Population Registry Code in order to create your account and log in at this platform.
When logged in at this platform, you may select the registration of trademark menu and fill all the required information of your trademark. Note that you must file an individual application per Nice class.
The payment of the respective fees is required for the application of a trademark in Mexico. These fees are around $200.00 USD per Nice class that is presented in your application.
3. Evaluation of your trademark application
The Mexican Institute of Industrial Property will study your application and will respond within a period of approximately 8-10 months. During this time the IMPI may contact the applicant to ask for more information about their trademark.
4. Publication in the Gazette
The IMPI must publish your application in the Information System of the Industrial Property Gazette (SIGA) within 10 days of receiving your application. This gives third parties the opportunity to comment on your application. The timeframe to do this is within one month of publication.
5. Receiving comments from third parties
If the IMPI finds similarities between the pending application and another registered trademark, or your application receives a comment from a third party after its publication in the SIGA, you may be asked to modify your application. It is therefore crucial that you conduct a thorough trademark search in Mexico before submitting your application.
6. Application approval
Once confirmed that your application is unique, the IMPI will approve your trademark.
Once registered, your trademark is valid for 10 years from the date of submission of the application, and can be renewed for periods of the same duration.
Seek local support to register your trademark in Mexico
If you want to register a trademark in Mexico, it is highly recommended that you collaborate with an experienced team to help you in the process. Legal and technical processes can be complex, and regulatory compliance is an obstacle if you are expanding your company and are unfamiliar with local laws.
The highly experienced Biz Latin Hub team can assist you and your business in navigating the legal, financial and commercial representation requirements and laws governing Mexico's commercial environment, and other economic powerhouses in Latin America. 
Contact us today to get personalized support for your business' unique designs and market entry needs today.
Learn more about our team and expert authors.