Someone looking for opportunities to invest or start new entrepreneurial activities in Colombia will find that is not hard to find many interesting and emerging sectors. With Colombia's economy expected to grow with 3.59% in 2019 and 3.7% in 2020, (according to the International Monetary Fund) and with the growing middle-class and its associated spending, new sectors are arising and existing sectors are growing within their markets. Colombia is known for its coffee and gold mining but has a lot more promising industries to invest in that might surprise you.
Colombian Investment Sector 1 – Mining
Colombia is known for its mining industry, consisting of three commodity groups; coal, gold, and emeralds. Even though the industry has taken a hit mid-2016 due to international prices dropping quickly, things are looking positive with Trading Economics estimating growth of 12.336 COP Billion in 2020. With the Colombian government actively encouraging foreign investment in the mining industry and allowing foreign companies 100% ownership of mining titles and companies,  the corporate tax dropping from 33% to 30%, and with president Duque's promised spending on infrastructure, this sector is an especially good investment.
Colombian Investment Sector 2 – Cannabis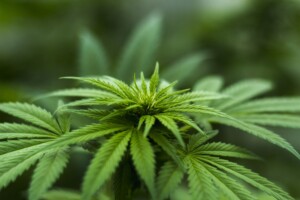 The manufacturing and cultivation of cannabis for both medicinal and scientific purposes have become legal fairly recently; August 2017. Licenses are provided by the Ministry of Health and Social Protection and differ depending on the kind of seeds, the kind of manufacturing process and the clientele.
The global cannabis market is projected to reach a value of US$43 billion in 2025, with a share of US$43.000 million for Colombia. This expected growth in the medical cannabis market has attracted foreign investments from North American pioneers in the industry. The low-cost production and cultivation opportunities of medical cannabis give businesses in Colombia great competitive advantage.
Medical cannabis products are already exported all around the world. The 214 companies that have registered to acquire a license at the end of 2018 illustrate the attractiveness and the opportunities that this new legislation provides.
Colombian Investment Sector 3 –

Technology
Colombia is the third largest provider of IT services in Latin America, with software and IT relates services representing 1.19% of Colombia's GPD. In particular, Medellin houses many tech start-ups receiving foreign investment. One of the great examples of Colombia's tech company's success is Rappi, which is rapidly expanding to other LATAM countries. Rappi is now not only providing an online marketplace with various shops that deliver directly to the consumers' door, but they now also allow employees to provide services such as walking the dog or even taking cash from the ATM.
Colombian Investment Sector 4 –

Cosmetics Industry
Colombia's cosmetic industry is the fourth largest market in Latin America and is estimated to grow by 11.6% until 2020. Colombia's market currently accounts for USD3.1 billion. With the rise of the middle-class and its associated purchasing power, this number is only expected to rise. Besides woman looking for more higher-end and natural products, men are also buying more specialized products which broaden the target market. Colombia's market has the highest consumption per capita in skincare products in Latin-America. With Bogotá accounting for almost 50% of all cosmetic sales and production, a lot of international companies are establishing product centers in Bogota in order to minimize the distance between business to consumers, such as L'Oréal and Belcorp. Opportunities lie in the natural product market, which is not yet saturated despite the growth in interest and in colour cosmetics, which is the largest growing segment in the cosmetic industry worldwide. With mostly women getting more interested in DIY treatments instead of salon ones, entrepreneurial businesses can focus on incorporating the consumers' needs into their product portfolio. Most of the current distribution is through direct sales and in-stores. However, the usage of e-commerce is on the rise, providing some competition to the traditional way of selling.
Colombian Investment Sector 5 –

Craft Beer
With 66.1% of Colombia's population preferring a beer over any other alcoholic drink, one cannot argue that Colombians don't like their beer. Even though large-scale beer still dominates Latin-America's consumption and the small brewery shares of Latin-America are lower than any other continent, the high growth rate of 6.6% shows its emerging market. Colombia's tax reform for alcoholic beverages January 2017 raised the tax on wine and spirits, and in lesser extent that of beer, resulting in a large group of consumers making a switch from wine or spirits to beer. One example of a success story is the Bogota Beer Company (BBC). Founded in 2002 when the craft beer industry was close to non-existent, Berny Silberwasser kept believing in his business concept, ultimately selling BBC to Anheuser-Busch InBev in May 2015. Now, more Colombian craft beer entrepreneurs are paving their ways to the dynamic Colombian craft beer market, such as Mela Craft Beer, Happy Jaguar, Cerveceria Gigante, 3 Cordilleras, and Managua Mohan.
Colombian Investment Sector 6 –

Coffee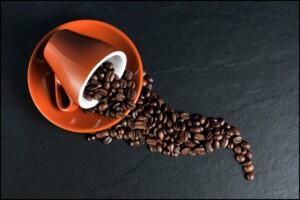 With the growing millennial demand for speciality coffee, and with the emergence of coffee as a status symbol in markets like India, Colombians' coffee industry is projected to keep evolving. Due to excessive rains in the main producing regions of Arabica coffee, Colombia's coffee production has decreased in 2017. Luckily, successful replanting programs have increased the productivity and efficiency of coffee production, leading to an expected increase of 13.5 million bags for 2019 which is a record in production since 1997.
Next to Colombia's increasing export of coffee, Colombians coffee drinking habits are changing. With the growing middle-class and the busy and tight schedules, instant coffee's demand is rising. Discounter products are challenging traditional brands due to their lower prices and good value-for-money.
Are you Interested in the Colombia Market? 
It is clear that Colombia provides ample opportunities for foreign investors and entrepreneurial activity with its attractive sectors only expanding and multiplying as the economy continues to grow. Colombia offers a safe and sustainable environment, with low corporate tax, worldwide free trade deals, and political stability for foreign investors that are looking for new opportunities abroad.
Anyone looking to do business in Colombia is advised to get local corporate support to start your business in Colombia. Biz Latin Hub offers local experience and a global perspective. Reach out to our team in Colombia here, we are happy to help you with your new business venture. 
Learn more about our team and expert authors.