Acting as a bridge between North and South America, trade is an important part of Mexico's economy. Mexico is the world's 15th largest exporter in the world, with exports representing 80% of its GDP in 2018.
The former North American Free Trade Agreement (NAFTA) – now United States–Mexico–Canada Agreement (USCMA), has benefited the country's manufacturing industry and economy. However, this deal also made Mexico's income highly dependant on the U.S economy and politics. On the back of this, Mexico is seeking to diversify its trade partners, targeting the improvement of its trade relations with China and other countries. Mexico is seeking to do this by working to increase the long-distance exporting potential for its businesses.
In this article, we outline how businesses can benefit from Mexico's efforts to diversify its trading relations by connecting with China and other countries.
Mexico international trade: Economic cooperation with China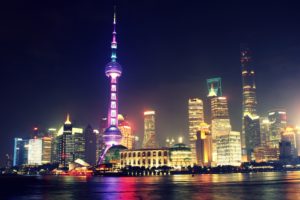 Mexico's international trade relationship with China represents new diversification potential in the country. In July of 2019, Mexico's Foreign Minister Marcelo Ebrard visited Beijing to boost relationships with China. The Prime Minister stayed in Beijing for two days and met with the State Advisor and Foreign Minister, Wang Yi. 
At the meeting, the two statesmen agreed to strengthen the Asociación Estratégica Integral (Integral Strategic Partnership) established in 2013.
On top of that, the two countries agreed to arrange a roadmap for the next five years that will guide actions aimed at making economic relations reach their full potential as well as greater cooperation in the fields of education, science and technology, innovation, and cultural relations. Foreign Minister, Wang, accepted the invitation of Foreign Minister Ebrard to visit Mexico to co-chair the VII Meeting of the Mexico-China Binational Commission. As explained, Mexico is doubling efforts to make China one of its key trading partners.
China is opening its doors for international partners and Mexico is taking the opportunity to offer its products. Mexico will be attending the most important import fair in China -The China International Import Expo (CIIE), in which countries from around the world display their products in the Chinese market, creating opportunities to raise brand awareness and to partner up with Chinese businessmen for export activities.
Mexico Investment Opportunities: The Potential for China
At the visit made by the Foreign Affairs Minister, the Mexican delegation highlighted the industries from which Chinese investors could benefit.
The delegation made sure to inform about the dynamic sectors for investment Mexico has to offer: advanced manufacturing, electric mobility, electronic commerce, online services, logistics, and tourism. 
Furthermore, a key topic that Mexico brought up was their agricultural exports and the benefits of a commercial agreement between these countries. Given that China mainly imports raw materials and agricultural goods from the Latam region, it was important that the Mexican side stated the benefits of having wider access to their Mexican food market. 
Agricultural businesses seeking to operate in Mexico have the potential to greatly benefit from Mexico international trade deals with China.
Why Mexican exports are volatile to the U.S politics and economy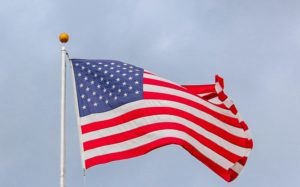 With 80% of exports dependent on the U.S market, Mexico is volatile to changes in U.S politics and economy. 
For instance, in May, President Trump announced his plans to impose a 5% tariff on all Mexico's exports if the country didn't control illegal immigration. After this event, the Mexican peso lost 2% of its value and the Mexican government had to quickly develop a plan to fix this issue. 
Mexico continues to benefit from the North American Free Trade Agreement. The cheap labor cost, preferential duties – due to the agreement, and proximity to the U.S  have been the main reasons as to why big companies established assembly plants in Mexico. 
Companies such as Ford, GM, Toyota, Nissan, Honda, Audi, Volkswagen and more are manufacturing auto-parts and cars in the country. As a consequence, car manufacturing, previously a major industry in the US, is now the largest industry in Mexico.
It is worth noting that Mexico international trade benefited from the commercial tension between China and the U.S. As tariffs imposed on Chinese products drove consumers away from the Asian market, it created demand for Mexican-manufactured products.
Mexico still holds the potential to continue being the largest trading partner to the U.S but on top of that, they must expand further abroad to reduce the US dependency. In other words, entering the Mexican market could not only grant you access to the U.S but given current diversification efforts, it will open doors for more markets such as China and Brazil. 
Mexico international trade deficit with China
Mexico international trade accounts with China are imbalanced. A key characteristic of the Mexico-China trade relations is a huge trade deficit favoring China –  Mexico imports more than what it exports to China.
According to the Mexican Economy Ministry's statistics in 2018, Mexico imported US$83.5 billion from China, in contrast, exports to the Asian country only reached US$7.4 billion, hence exposing a trade deficit of US$76.1 billion with China.
There is an ongoing discussion as to what the impact of a trade deficit really has on an economy. Most experts are concerned that this phenomenon actually has a negative impact on employment and the economy in the long-run.
Whether deficit has a severe negative impact in the long-run or not, it has caused China trouble. More than a dozen countries have billions of dollars worth of trade deficit with China and this was a key reason why the U.S decided to impose tariffs. Given that the current state of China's trade balances and international tensions, the Asian country has declared its support for an open economy and is working to balance its trade surpluses.
Mexico is in the top 15 countries for largest trade deficits with China. By working towards a greater trade balance, it will surely positively impact the market size of Mexican businesses. 
Mexico looks beyond to diversify its exports and boost international trade
Mexico's international trade has the potential to reach the largest emerging economies. At the beginning of the year, Mexico signed a light-vehicle FTA with Brazil. On top of that, the Minister of Foreign Affairs, Ebrard, announced that India is interested in doing more business with Mexico and has plans to visit New Delhi soon. His efforts to boost trade demonstrate Mexico's driven intent to internationalize its businesses.  
Doing Business – Let us help you enter the Mexican market
Recent visits to discuss commercial ties with China bring Mexico closer to a more diversified portfolio of trading partners. Mexico's international trade is expanding with key economies and as such the country is increasingly considered an export hub because of its strategic location. As the country works to mitigate risk and create sustainable, more diverse business relations, businesses in Mexico will benefit greatly. 
Investors interested in setting up a business in Mexico should seek legal assistance for compliance purposes. 
At Biz Latin Hub, our Mexican lawyers are ready to help you register your business and comply with duties.
Contact us now and get your journey started.
Learn more about our team and expert authors.