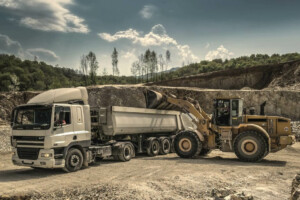 The modernization of Mexican Customs will ensure the continued growth of foreign trade through efficiency improvements to Mexican customs processes. More specifically, the Tax Administration Service (SAT) is promoting the Customs Technological Integration Project (PITA), which consists of a comprehensive initiative that's proposed to automate the processes used for all goods entering and exiting Mexican customs.
Mexican Customs – Mexican Technology Integration Project (PITA)
PITA will streamline customs processes and seeks to modernize 60 points of review for the clearance of freight goods passing through Mexican Borders, Maritimes and Inland customs, 52 checkpoints for control of passenger vehicles at border crossings and 310 video surveillance monitoring points with national coverage in the SAT's offices. PITA expects to automate the Mexican customs operation within 48 months. This automation includes, but is not limited to, the reduction of customs clearance times, improved business intelligence and greater confidence in risk identification. The benefits of the PITA project cannot be understated. A more robust Mexican customs infrastructure will increase the speed, efficiency and security of all goods exchanged within Mexican Customs. In regards to customs clearance times, Mexico's national importers and exporters association, Anirem, believe that this investment will reduce the time that merchants wait in the customs by over 50%. This will make Mexico a more attractive market; strongly promoting international trade.
Mexican Tax Administration Service (SAT)
SAT has the responsibility of the implementation and compliance of the fiscal and customs legislation in Mexico. SAT has stated that the PITA project will optimize the operations of customs for 99% of goods exchanged, increase surveillance measures to identify illegal goods and reduce response time against potential threats to national security by adding more than 14,400 cameras in SAT buildings. Despite having a high price tag, approximately US$435 million, the advantages far outweigh the costs. PITA will encourage increases in foreign participation in Mexico in the coming years.
If you would like more information on international trade with Mexico including importation, exportation and customs matters, feel free to contact us now, or learn more about Biz Latin Hub Mexico.