New Zealand holds its arms wide open to investors looking to inject capital into the local economy. The winner of a host of awards proving the country's business capabilities, including the World Bank's easiest country to do business in, there is a lot backing New Zealand. A transparent business environment combined with a high quality of life means more businesspeople are exploring the excellent lifestyle the country offers.
The economy is resilient and recovered well from the 2008 recession. The economy grew 2.8% in 2018, with a higher figure expected for 2019. The government's openness to trade and investment extends to a range of visa options for those looking to make a financial commitment to the country. New Zealand's food and beverage industry is one sector that international investors should take note of. Over half of New Zealand's merchandise exports comprise of food and beverage products. Given the country's proximity to emerging Asian markets, it's an industry with huge potential. We look over some of the most exciting avenues in New Zealand's food and beverage industry for foreign investors.
New Zealand Industry – Tourism market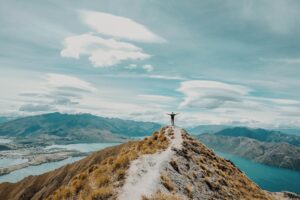 Bridging the country's two biggest export industries, food, beverage and tourism are extremely important to New Zealand's economy. 3.8 million tourists visited the South-Pacific nation in 2018, so that's a lot of consumption potential. Given positive in-country food and beverage experiences encourage tourists to buy exports back in their home country, it's in New Zealand's best interests to focus on improving tourist experiences. The World Food Travel Association conducted a large survey on travellers impressions of food and beverage from a range of countries. Italy, France and Spain took out the top three places, with no surprise. New Zealand is at the other end of the results, along with Canada, Brazil and Scandinavia.
Given the country is not recognised for its food scene, there is a lot of room for innovation.  It is mostly due to lack of experience with New Zealand food that foreigners do not identify the country as a food and beverage destination. However,  increasing tourist numbers provide the opportunity to turn that around. A strong agricultural sector provides high-quality ingredients. New Zealand lamb is famous worldwide, as well as beef and oysters. Additionally, its fresh fruit, vegetables and wine provide gourmet dining experiences which are held in high regard. Huge tourist numbers will provide great returns on investments destined to expand and improve food and beverage services and experiences.
The boom of organic goods
Worldwide interest in sourcing healthy, chemical-free foods that support the environment has caused the organic industry to boom. New Zealand's organic sector grew 30% between 2015 and 2017, to reach NZ$606 million. Demand is currently split 60/40 between international and domestic markets. Domestically, fresh food is the most popular organic item. Innovative product categories include organic personal care and baby products. Considering nearly 80% of the domestic population buy organic at least fortnightly, the expansion opportunities are endless. Furthermore, domestic producers are interested to learn more about the transition process and the number of producers seeking licenses growing quickly. Firms with expertise transitioning large agricultural producers will find plenty of customers in New Zealand.
Viable export markets include Europe, North America and Australia, which receive nearly 70% of all organic exports. Asia makes up 25% of the market, which is a smaller but still significant trading region. Additionally, the global organic food market is growing at 10.5% per annum. New Zealand's organic export market grew by 42% between 2015 and 2017. These are exciting numbers for a sector that was virtually nonexistent in the late nineties. Organic wine continues to mark out its place in New Zeland's portfolio of high-quality wines. 10% of the country's vineyards are certified organic, which signals the huge potential for the industry, domestically and abroad. Importers abroad can mark New Zealand as a new destination to source organic wine from.
Avocados: New Zealand's next big export?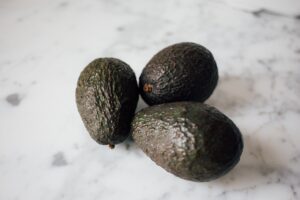 Avocados are nothing short of a 'trendy' fruit. 'Smashed avo', a popular brunch dish fetches up to as much as NZ$30 in some establishments. The superfood is extremely versatile, full of healthy fats and oils that millennials and families alike love. Furthermore, avocado consumption is on the up and suppliers are struggling to satisfy demand. The avocado industry in New Zealand has a five-year plan to lift earnings from NZ$146 million to the high $200 million mark. New orchard developments are expected to drive these earnings up, as well as new technologies to increase yields. Fellow competitors in Latin America may be able to provide technology and knowledge transfer to budding Kiwi producers.
Australia currently receives just over half of the exports, with another third going to the domestic market. However, there is the opportunity to grow New Zealand avocados' presence internationally, particularly within China and Asian economies. The China-NZ free trade agreement has propelled the country to compete with avocado powerhouses such as Mexico, Peru and Chile. Those with expertise in high-quality orchard management could succeed in establishing and managing new greenfield projects. Additionally, there is room to grow the market for processed goods derived from avocados such as food, beauty and oil products.
Need help? Talk to us
New Zealand's open business environment and a diverse range of industries are attractive to foreign investors. At Biz Latin Hub, we can help you navigate the market entry process for doing business in New Zealand. Our team of local and expatriate professionals offers tailored support for firms expanding into New Zealand. This includes company incorporation, due diligence, accounting, and recruitment services.
To find out more, contact us now. Learn more about our team and expert authors.
The information provided here within should not be construed as formal guidance or advice. Please consult a professional for your specific situation. Information provided is for informative purposes only and may not capture all pertinent laws, standards, and best practices. The regulatory landscape is continually evolving; information mentioned may be outdated and/or could undergo changes. The interpretations presented are not official. Some sections are based on the interpretations or views of relevant authorities, but we cannot ensure that these perspectives will be supported in all professional settings.