Tucked away in the South Pacific, Australia's trade authorities and institutions are firing on all cylinders to find diverse opportunities for Aussie business. In an increasingly uncertain global trade environment, diversification reduces Australia's dependence on traditional trade partners.
Latin America has traditionally sat in the periphery of Australia's foreign policy and trade agendas, as it has with much of the rest of the world. Now, the region's impressive growth statistics have captured the Asia-focused state-continent, and it's exploring ways to penetrate Latin America's untapped markets.
Australian-Latin America Trade Overview: Trade and Connectivity
Latin America's twenty countries house over 490 million people. Four economies – Brazil, Mexico, Chile and Argentina, account for 90% of Australia's trade with the region.
Key Australian exports to Latin America
Key Latin American exports to Australia

Minerals and fuels

Machinery and transport equipment

Chemicals and related products

Food and livestock

Crude materials

Agricultural products

Services

Minerals and fuels

Transport equipment

Machinery and mechanical appliances
Australia's four main trading partners, two-way trade values reached the following amounts:
| | | |
| --- | --- | --- |
| Country | Imports to Australia (AU$ million) | Exports from Australia (AU$ million) |
| Brazil | 904 | 1.898 |
| Mexico | 2,642 | 558 |
| Chile | 779 | 656 |
| Argentina | 756 | 234 |
Pacific Rim partnerships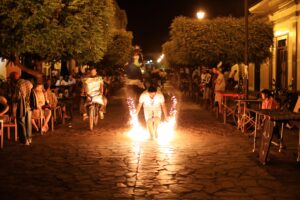 Australia is seeking free trade access to the Pacific Alliance (established 2011), founded by Colombia, Chile, Mexico, Peru. Collectively, it represents the eighth largest economy in the world. The Pacific Alliance has 4 associate members and 53 actively participating observers. Australia holds 'Associate Member' status.
The trade bloc advocates deeper integration between members, and greater mobility of goods services, people, and other resources. This drives growth among member countries and offers a platform for advocating political and economic initiatives in the Asia-Pacific.
Currently, Pacific Alliance member countries make up 38% of Latin America's GDP. Reduced barriers to trade for a collective economy this significant will be a great step for Australia.
The Pacific Alliance will meet in Peru to discuss its Strategic Vision out to 2030, which includes considering candidates for accession. Besides Australia, New Zealand, South Korea, Canada, Ecuador and Singapore seek preferential access to the Pacific Alliance.
Peru and Australia join forces
Though countries are still working to put the agreement into force, Peru and Australia's free trade agreement (PAFTA) has several noteworthy outcomes for Australia:
removal of tariffs on beef in the next 5 years so Australian beef farmers have duty free access to the Peruvian consumers;

greater access to the sugar market Australia's farmers (beyond any other allowance made by Peru to another sugar-exporting country in 20 years);

greater competition for dairy farmers

Australian wine, sheep and kangaroo meat, wheat and most horticulture products are granted immediate duty-free access to the Peruvian market

pharmaceuticals, medical devices, and paper products are granted immediate duty-free access

commitments for further integration of Australia's mining service sector in Peru

recognition of Australian tertiary degrees in Peru.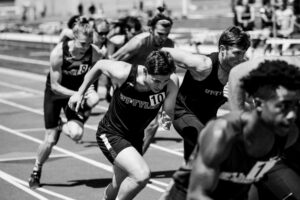 Watch this space
With an established pipeline for goods and services to flow between Peru and Australia, several pertinent areas have potential as landmark cooperation initiatives for the countries.
Firstly, Peru is set to host its first major sporting event, the 2019 XVIII Pan American Games. For this, sporting superstar Australia has the chance to lend its services and expertise in:
event planning and management

design and construction for sporting venues

security

transportation.
Secondly, Peru's National Sanitation Plan 2014-2021, with a budget of AU$14 billion, could do with support from external partners to bring Peru towards its goal of total coverage of clean water and sanitation services.
And of course, Peru's mining potential is a great opportunity for the South Pacific mining power. Key mining projects in Peru, due to be completed by 2020, collectively carry a value of AU$75 billion. Australia's mining equipment, technology and services sector (METS) could perform well in Peru's pro-mining and foreign business environment.
Direct flights
Currently, Australia's direct flights into the region are limited to Chile. With the help of New Zealand, Australians can make it to Buenos Aires with just one stopover in Auckland.
With increased movement of goods and people between the regions, direct flights are coming under the spotlight as a possible step for boosting cooperation and connectivity.
As Australia solidifies its trade links beyond its historical connection with Chile (the two countries have held an FTA since 2009), major airlines such as Quantas and LATAM are looking for opportunities to bypass time-consuming stopovers in the US.
For exporters, aviation regulations in some countries (such as new partner Peru) support the formation of foreign branches for cargo airlines. In a bid to lure overseas business into the country, Brazil has also recently opened up its air market to foreign carriers and investors.
COALAR and ALABC
Organizations connecting Australia and Latin America are valuable sources of support, networking and information for prospective traders.
The Council on Australia Latin America Relations (COALAR) was established by the Australian Government in 2001 to enhance Australia's economic, political and social relations with Latin America.
COALAR aims to enhance and strengthen links between Australia and Latin America, emphasizing and promoting business, education, sustainability, tourism and culture exchange. Its objectives target raising the market profiles of Australia in Latin America, and vice versa.
Likewise, the 1989-established Australia-Latin America Business Council (ALABC) promotes and facilitates trade and investment between Australia and Latin America. It offers business support to its members through information exchange, business support, and networking.
With well-established trade channels, increased support and opportunities for further connection, Australian businesses have the chance for a soft landing in the region. Government backing and market opportunity put commercial actors in both regions on a path for sustained success and development.
We connect people and businesses
Biz Latin Hub supports businesses entering Australian and Latin American markets, and we're recognized as a leader in this field. Our 12 offices in Latin America, and newly opened office in Australia, mean that we are perfectly positioned to enable and empower businesses wishing to operate with and between the two countries.
Our legal and financial experts act as a conduit for many businesses and investors beginning their commercial venture in new territory.
In 2019, we received an award for Business Excellence by the Australian-Latin America Business Council. This achievement demonstrates the work Biz Latin Hub does to connect the two regions. Contact us today for information on how we can help you.
The information provided here within should not be construed as formal guidance or advice. Please consult a professional for your specific situation. Information provided is for informative purposes only and may not capture all pertinent laws, standards, and best practices. The regulatory landscape is continually evolving; information mentioned may be outdated and/or could undergo changes. The interpretations presented are not official. Some sections are based on the interpretations or views of relevant authorities, but we cannot ensure that these perspectives will be supported in all professional settings.