Mexico holds a vast natural wealth of reserves that have established the country as a mining leader regionally and globally. The Latin American powerhouse is a significant global contributor of silver, gold, copper, zinc, and other metals. The country continues to offer attractive business conditions to foreign investors. As a result of its booming mining sector and stable legal frameworks for commercial activity, there are ample opportunities for mining service companies in Mexico.
Sustainability, security, efficiency, and technology dominate Mexico's mining development goals. Companies looking to offer new, tech-savvy and innovative ways to support mining projects have great potential to shape the future of mining in Mexico.
Overview: potential for mining service companies in Mexico
A high concentration of the country's mining industry is located in the northern region of Mexico, especially in the states of Chihuahua, Sonora, and Zacatecas. The mining sector's contribution to Mexico's industrial GDP is around 8.3%.
The country's lands have the potential to produce at least 16 different minerals, including silver, lead, zinc, copper, gold, and fluorite, among others. 
Mexico is the number one destination for mining exploration in Latin America, and the largest silver producer worldwide. The greatness of the mining industry in Mexico has nurtured a mining workforce with great vocation, quality, and professionalism, as well as low labor costs that secure greater profitability for investors.
For this, we can list the great opportunities for entering the market as a mining service company in Mexico.
Geological Mining Potential: 70% of the total land in Mexico has the potential to develop mining projects due to the wealth of its natural reserves.
Competitive costs: commercial operation and labor costs are relatively low, making mining projects more competitive on a global scale. This in turn supports the demand for mining services in Mexico
Legal certainty: Mining activity in Mexico is regulated by the issuance of mining concessions and allocation titles. These concessions are valid up to 50 years, with the possibility of being extended. By this means, the investors find certainty and confidence by complying with clear rules that guarantee the sustainable development of the mining sector.
Stability and growth: Due to its macroeconomic stability, size and strength of its domestic market, Mexico offers a stable business environment with geographic and regulatory incentives to invest.
The mining industry in Mexico also plays a very important role in car manufacturing, construction, industrial machinery, and other metal supplies. Mexico's iron production reaches approximately 20.2 million liquid tons. It's the fourteenth largest iron producer in the world, employing around 600,000 workers in this area.
Government agenda for mining in Mexico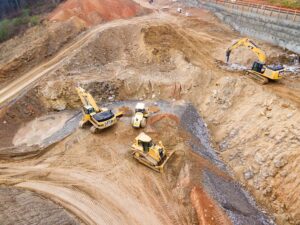 The Mexican government has created a strategic plan for the mining sector along with 4 objectives for its growth and development in the near future. These objectives are:
investment promotion

increase in the chain value

promotion of small and medium mining companies

modernization of the institutional process to be more user-friendly and in accordance with current regulations.
According to the country's National Institute of Geographic Statistics and Information (Instituto Nacional de Estadistica Geografia e Informatica or INEGI in Spanish), 17.9% of the state economic activity is related to mining, which means indirect investment opportunities such as outsourcing and labor-related investments have great potential.
The government wants to capitalize on the country's potential for greater environmental technology adoption, making significant regulatory improvements in the last couple of years in favor of sustainable business. Many companies are now focusing on the innovation of this technology. The Mexican government has also made commitments to the International community to preserve its natural resources, and wildlife surrounding mines across the State of Zacatecas.
Demand for efficient, sustainable services
Being one of the largest silver producers, Mexico is an ideal place to invest in silver production and exports to the rest of the world. Gold, another significant export, is big business due to consistently high international prices. 
This immense mining sector generates a high demand in expert mining services for a number of specialist fields and disciplinary areas. Mexico's miners are looking for sustainable, sophisticated services and options, especially in a time of increasing technological development.
Nowadays the global environment requires cleaner industries and advanced methods that can meet international standards regarding environment, natural resources, and equal labor opportunities. Though rich in natural resources, Mexico's mining sector somewhat lags behind other mining powers like Australia in terms of technological innovation.
Mining service companies in Mexico that can support greater efficiency, security, sustainability, and digitalization will experience commercial success here. Waste and water management systems, logistics, and environmentally friendly and tech-driven mining equipment are welcome in Mexico's mining scene.
Service opportunities in lithium developments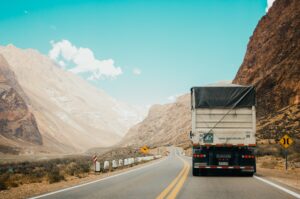 Though Mexico has been a staple producer of metals like gold and silver, companies are increasingly turning their attention to other minerals such as lithium. This is due to lithium's use in manufacturing batteries, and the exponential growth of solar-powered systems and electric cars in various consumer markets around the world. Electric car batteries can use approximately 25-30kgs of this mineral. As sustainable business and living become greater emerging market trends worldwide, lithium's role as a component in some of these products makes it highly valuable.
Currently, there are no lithium deposits being operated on in Mexico, however, 3 deposits containing this mineral are being explored in the states of Baja California and Sonora. Bacanora Minerals continues to develop the Sonora lithium project, in a joint venture with Ganfeng Lithium. These companies expect to produce 17,500 tons of lithium carbonite for 2020, and then increase it to 35,000 tons annually.
Mining service companies in Mexico have the chance to get ahead of the wave in what will undoubtedly be a rush of companies looking to support or undertake mining ventures for lithium.
We support mining service companies in Mexico
Mexico's opinion leaders in the mining industry are confident that with the new government of AMLO (Andres Manuel Lopez Obrador) new investments will be pouring in the next year. The agenda for greater development in mining sustainability and technological innovation welcomes new mining service companies to Mexico.
When you're expanding into Mexico, make sure to get up to date on local mining laws and regulations that you'll need to comply with. The best way to do this is to consult a local legal expert who can guide you through the incorporation process for your mining service company, and the steps for obtaining appropriate mining licenses.
At Biz Latin Hub, our team of legal and accounting professionals provides expert advice to ensure your mining service company starts off on the right foot and operates in compliance with local law.
For personalized advice on mining laws in Mexico and how to get your mining service company off the ground, contact us here at Biz Latin Hub today.
Learn more about our team and expert authors.
The information provided here within should not be construed as formal guidance or advice. Please consult a professional for your specific situation. Information provided is for informative purposes only and may not capture all pertinent laws, standards, and best practices. The regulatory landscape is continually evolving; information mentioned may be outdated and/or could undergo changes. The interpretations presented are not official. Some sections are based on the interpretations or views of relevant authorities, but we cannot ensure that these perspectives will be supported in all professional settings.