Tourism in Ecuador is rapidly becoming a key pillar of the country's economy. The country's geographical and cultural diversity makes it a striking destination for holidaymakers from Northern and Southern America. Tourist numbers have grown steadily since 2007, reaching a record high of 2.427 million visitors in 2018.
Adventure tourism, eco-sustainable natural tourism, and urban tourism service companies can find success in Ecuador's booming tourism industry. Hotel services, transport, food and accommodation are all in hot demand in this vibrant country. We explore key opportunities for tourism companies in Ecuador.
Why is tourism in Ecuador booming?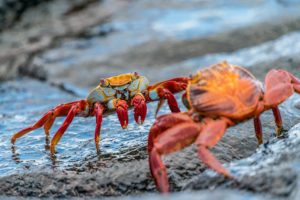 Ecuador's territory holds so much biodiversity that it's one of only 17 countries in the world classified as 'mega-diverse'. The country houses a vast range of climates and microclimates that support a wide range of landscapes and wildlife.
Ecuador's geography can be divided into four main regions. These regions include:
The sierras, consisting of mountains ranges and volcanoes (including some of the highest in the world, such as Cotopaxi and Chimborazo), plains and stops

The coast, connecting main waterways and rivers with the vast Pacific Ocean

The East, which houses a jungle and tropical forest, and access to the Amazon River

the insular region, holding the famous Galapagos Islands.
As a result of the country's climate and myriad options for travellers, its tourism statistics are showing consistent positive growth. It's now up to businesses to support the increasing demand holidaymakers are placing on this diverse country.
Key opportunities for hotel and tourism service companies
Some of the biggest hotel chains in the world have been domiciled in Ecuador for many years, such as Marriott, Wyndham, Hilton, among others. But until recently, few smaller or medium-scale hotel companies considered exploring viable options in the country.
Ecuador's urban centres, Quito, Guayaquil, and Cuenca intrigue travellers with their unique social and cultural scenes. Quito, as well, has one of the best-preserved historical centres in the world that has been considered a cultural heritage site for UNESCO since 1978.
Environmental and community experiences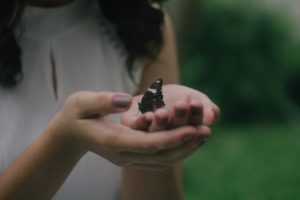 Given Ecuador's many hotspots, there's opportunity in urban, tropical and coastal regions. Furthermore, Ecuador offers an appealing backdrop for eco-tourism companies looking to merge travel experiences with environmental considerations.
As mentioned above, there is a great variety of types of tourism designed for each visitor's taste. For example, in some regions of Ecuador travelers can enjoy a unique 'community tourism'. This style of travel experience is developed directly by indigenous communities to generate a self-sustaining economy for their people. This is demonstrated, for example, by the indigenous communities of the East and the Amazon rainforest.
Businesses that can facilitate a growing demand in environmentally responsible travel, and those that can connect people with Ecuador's rich culture and history are set to succeed.
Adventure tourism services
The Baños sector in the province of Tungurahua, is world famous for its adventure sports that include kayaking rafting and others. The Galapagos Islands are one of the most desirable sites for tourism in Ecuador and the rest of the world, due to its geographical beauty and unique natural wealth. In the jungle region of Ecuador lies the greatest biodiversity per square meter in the world.
This complex tourism ecosystem offers varied commercial opportunities, not only for large hotel chains, but also for intrepid small and medium entrepreneurs with unique service objectives.
Legal requirements for tourism companies in Ecuador
As a potential investor in the tourism and hotel sector in Ecuador, it is important to keep in mind that the Ministry of Tourism is the governing body of public policies in this sector. Before you can operate as a tourism company, you need to meet a few key requirements.
Firstly, you'll need to form a company in Ecuador. There are several steps to this process, including:
Choosing your business structure

Choosing a social objective

Reserving the company name

Registering your business

Obtaining the company and tax identification numbers

Opening a corporate bank account

Registering your company's address and obtaining the 'municipal patent.'
Any tourist or hotel activity must also have what's called a 'Single Annual Operating License', or LUAF. The LUAF is the license granted by the respective municipalities where the commercial tourism activity is carried out. Your company can only receive this license once it's registered with the Ministry of Tourism, so that you can carry out your commercial tourist operations normally.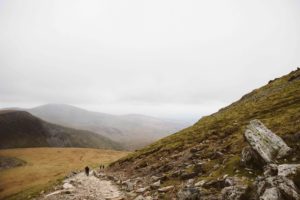 Public incentives for tourism activities in Ecuador
Finally, it is important to know that the Ministry of Tourism of Ecuador has launched two emblematic projects that allow obtaining significant incentives for investors in the tourism field.
The first is the 'Emprende Turismo Ecuador' project. This is a program that supports the development of tourism ventures that demonstrate innovation and originality and added value. The Emprende Turismo Ecuador project grants awards to recognise the unique activities undertaken or key achievements reached by service companies in this space.
Secondly, there is the 'Invest Ecuador Tourism' program. This initiative seeks to attract and build upon foreign investment in Ecuador, with support from both the private and public sectors towards the creation of new, innovative projects with great potential within the country.
Form your tourism service company in Ecuador with us
In general terms, commercial tourism activities can be carried out without any problem in Ecuador, provided companies understand their compliance requirements and obtain the necessary LUAF license mentioned above. The company formation process nevertheless poses challenges to foreign investors and entrepreneurs who are navigating unfamiliar legal frameworks.
It's therefore important to engage with a local expert you can trust. At Biz Latin Hub, our Ecuador team has extensive knowledge and experience supporting businesses get off the ground in this exciting market.
If you or your company is seeking to enter the hotel or tourism service industries in Ecuador, and you need assistance to comply with legal and administrative processes, contact us. Our full suite of multilingual market entry and back-office solutions ensures your business gets the best possible start.
Reach out to us here at Biz Latin Hub for personalized support to operate in the tourism industry in Ecuador.
Learn more about our team and expert authors.