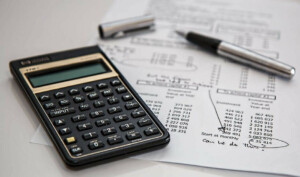 In Mexico, the legal framework of foreign investment is established by the Foreign Investment Law. This law states that foreigners can partake in regulated activities, but are subject to share capital investment limits ranging from 10% to 49%. Activities allowing 49% foreign investment can allow up to 100% foreign investment of share capital within Mexican companies with the approval of the National Foreign Investment Commission (FIC). However, authorization and approval from the FIC can take about 2.5 months.
If you are a foreign investor who wishes to participate in a regulated activity in Mexico, how can you avoid a lengthy approval process that doesn't interfere with your business plan? We've got two words for you: neutral investment. A concept explicitly stated by Mexican law which has been rarely used and explored.
What is a neutral investment?
To make is easy to understand, a neutral investment can allow foreign investors to participate in share capital of Mexican entities. A neutral investment has no nationality. It is not considered Mexican, nor foreign.
Due to the fact that this type of investment has no nationality, it enables foreigners to invest in share capital beyond the imposed percentage limits by the Mexican Foreign Investment Law. This neutral investment can be presented as shares, stocks or investment tools issued by a trust. Despite its great appeal to remove investment limits of foreign capital, a few factors must be taken into account. To begin with, a Mexican national, whether they be a legal entity or person, must be appointed as a partner to the company. A second point to take into account is that investors of neutral investments have limited rights. Although these are important points to consider, a neutral investment can be a good option for those looking to increase their participation in a Mexican entity.
The first step to making a neutral investment in Mexico in forming or incorporating a company.
If you are interested in making a neutral investment in Mexico, or you need information regarding company formations or company incorporations in Mexico, feel free to contact Alex from Biz Latin Hub here