From the incorporation of a new company/branch, the ongoing compliance with local and international legislation requirements, to the restructuring of your global businesses, it is of vital importance that you have a local Colombia partner to assist in ensuring the good standing of all your legal entities in accordance with local and international legislation.
Outsource: Challenges of Corporate Entity Compliance in Colombia?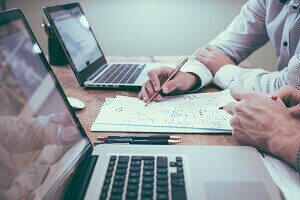 The introduction of International Financial Reports Standards in Colombia and new local regulation and ongoing changes in the legal environment brought about an unprecedented need for companies to implement rigorous internal controls and ensure effective management of legal entities on a global and local basis. This has become one of the major challenges facing multinational corporations.
Country Managers must know and understand the changing of legislative requirements governing the administration of their company and keeping up to date. 
Setting up operations in a new country such as Colombia is a big challenge in regards to learning new tax regulations, adapting to a new business culture and hiring the right staff. It can be time-consuming and complicated, especially when considering language and cultural barriers. 
For this reason, it is of vital importance to work with a trusted local partner to ensure that your company meets all local and international requirements. 
Biz Latin Hub has a team of legal experts that have extensive experience in corporate housekeeping, contract management and drafting shareholder and board resolutions. With our network of offices in Latin America, we're able to offer our corporate administrative services in all key Latin American jurisdictions. 
Advantages of an Outsourced Company Secretarial Compliance Services?
A local Colombia partner will reduce administrative burdens, costs and minimizes risk for their clients. Proffesional administrative and secretarial services include:
Maintaining electronic copies of the statutory registers and records

Maintaining hard copies of the statutory books and records

Annual accounts approval and filing process

Drafting documents for annual general meetings

Managing board meetings and circulating briefing documents

Ensuring all statutory returns and fees are submitted

Drafting corporate documents and agreements

Corresponding with local authorities

Corporate Governance: We have the resources and expertise to assist with all types of company secretarial projects
Corporate Secretarial Services
Support in Colombia
Our team have many years of experience providing advice and support to companies undertaking company secretarial duties in a wide range of industries. We have the resources and expertise to assist with all types of company secretarial projects, including:
Compliance audits and statutory book reviews

Company incorporations, name changes and re-registrations

Changes to a company's constitution, directors and secretary and share capital

Group company restructuring and re-organization

Administration of shareholder registers

Registering company offices ('domicilio fiscal') 
One of our core values is that we can offer international entity management service; allowing your company to stay compliant across multiple jurisdictions in Latin America through a single point of coordination and a dedicated service delivery manager instead of contracting multiples companies for each country that your company operate in Latin America.
Ready to Do Business in Colombia?
Should you require more information on how we can help with the provision of Corporate Secretarial Services in Colombia please get in touch with Biz Latin Hub. Contact our CEO, Craig Dempsey, to learn more about we can support your business in Colombia.
Watch the following video to learn more about with you should invest in Colombia.