Recruitment in Colombia has seen a  revolution in information and communication technologies  which have innovated and created new ways of working back office processes for companies to disseminate their job vacancies. Now there are numerous options where companies publish their vacancies and how the population is looking for work. Because of these changes, it is very important to know all the different ways to publish vacancies in Colombia.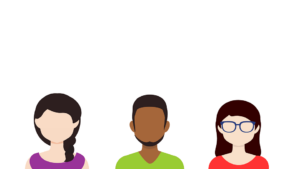 Recruitment Through Social Networks in Colombia
Facebook, Linkedin and twitter have become important sources of dissemination of job vacancies. These social networks benefit from the networking of its members. On one hand, they allow you to easily share new vacancies, and on the other hand, they are free.
Job Banks
Elempleo.com, Linkedin, Career Development Center (CTP) and Glassdoor, are some of the most commonly used job boards both by companies and job seekers. They are sites that have proven reliability and effectiveness. In recent years, we can observe an increase in employment exchanges aimed to publish job vacancies positions in the areas of social development, such as trabajoconsentido.co and Devex.
Headhunters
Michael Page, Aristos, Adecco, Hays and Southern Cross are some of the best known headhunters and companies which come. Some headhunters focus on filling management positions, others specialize by sector and some others by the company's size.
Business Websites
Many Colombian companies publish their vacancies directly on their corporate pages and implement their own application systems for the recruitment processes.
Newsletters
In recent years, we can identify an increase in the use of bulletins or newsletters to disseminate job vacancies, such as Azai Consultants, The Banking Opportunities network of graduates from the London School of Economics in Colombia and the Bulletin of the Department of Political Science at the University of the Andes.
It is important to know that companies are not limited to using only one of the options above. In general dissemination strategy includes a combination of all or several of the above mentioned. However, a dissemination strategy should not only take into account the number of people who come and apply to vacancies, but they must attract applications from people meeting the requirements of the job. Therefore, it is not surprising that some vacancies are made for a limited circle of candidates and / or referrals.
Finally, it is worth noting that the effectiveness of a dissemination strategy also depends on the duration of the contract, the appropriateness of the job description and requirements of the vacancy. If your company is not sure about which media to use, it is recommended to seek advice from a professional company. In Biz Latin Hub there is a team that specializes in recruitment. and we can help you find the best candidates for your business needs while offering you support in your selection process. Don't hesistate to contact us via here.