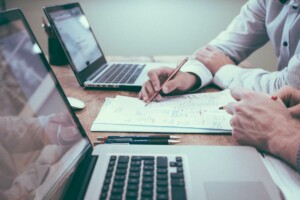 USA´s southern neighbor is a great place to start a business. If you are looking at investing in Latin America, starting a business in Mexico is an ideal option; there are a great range of business opportunities available for foreigners. Mexico has more free trade agreements than any other nation in the world. In recent years, new amendments to the Mexican Foreign Investment Law have simplified procedures and made it easier to invest in Mexico. These amendments have not only made the administrative process easier but they have also helped to promote foreign investment in the region and have given a sense of security to foreign investors.
Advice For Foreigners Looking to Start a Business in Mexico
Before you go rushing in, be aware that challenges can arise when doing business in Mexico, especially as a foreigner. There are a few things you should take into consideration:
Ask around: One source of information is not enough; it's always best to get a second opinion. Procedures and processes can vary and not everyone is aware of the latest requirements.
Get well acquainted with your accountant: As a foreigner doing business in Mexico, you will have plenty of paperwork and administrative procedures to follow, especially as regulations change from year-to-year. It is important to find a trustworthy accountant to help you along the way.
Patience is a virtue: Like in many Latin America countries, time is relative. Two days might turn into a week, a week into a month, and so on and so forth. It's important to be patient and follow up closely with the people you have set deadlines with.
Play by the rules: Regulations change frequently. Although nationals may get away with certain things, as a foreigner, it's advisable to play by the books. This reinforces the idea of having a good accountant who can assist you with the tricky legal landscape of starting and running a business in Mexico.
Establish good relationships. A good business is built on solid relationships. To do this, it is important to establish trust and get to know your vendors as well as clients. Take the time to go out to lunch, share personal information, and accept invitations to social gatherings with potential business partners. Mexicans do business with their friends and people they trust.
Should you require anymore information regarding your Mexican investment, don't hesitate to get in contact with Biz Latin Hub Mexico. Our team is able to assist you in starting a business in Mexico with the provision of tailored services such as company formations, visa processing, financial reporting etc. Reach out to Alex here and see how we can add value to your Mexican investment.