Argentina is one of the largest economies in Latin America and is currently undergoing an economic transformation that will promote sustainable economic development and integration into the global market.
With Argentina's vast natural resources in energy and agriculture, the country also has many opportunities to expand in manufacturing sub-sectors and innovative services in high tech industries. More and more foreign investors are looking at Argentina as an attractive place to invest and set up their companies. However, to do business in Argentina you don't necessarily have to form a new company.
This article will outline some of the advantages of establishing a branch of a foreign company in Argentina.
Argentina – What Is a Branch Office in a Foreign Country?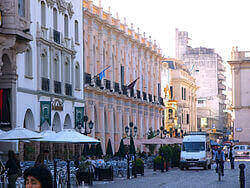 A branch office is very simple to define but may be more difficult to understand. It is simply any affiliated location to a company or business entity, that is not the head office, meaning that it is the head office that carries all legal responsibility. Despite being exempt from legal responsibility, a branch must have its own capital, its own legal representative and its own legal address and list of shareholders.
The cost of setting up a branch of a company in Argentina is between USD$400-500 and must be done before the Public Registry of Commerce.
Branch office registration requirements
To establish and register a branch of a foreign company in Argentina you will need the following documentation:
1. Qualification Report
This must be issued by a local notary or lawyer. Their signatures must be certified by one of the Argentine Notaries Public or BAR associations. The report must include:
Legal minimum and maximum rules applicable to the meeting and to the company's management body

Principal location of the business ('domicilio fiscal')

A statement from the public notary or lawyers with the company's book information.
2. Documents of Proof
The articles of formation or incorporation, by-laws and amendments

A certificate of good standing, registration and authorization to do business (issued in the home country)

The resolution of the company's governing body, including the fiscal year end, the location of the company's principal place of business, capital assigned to the branch, and the appointment of a legal representative.
3. Notice in the Official Gazette/Official Journal
Which must include:
the principal place of business, the capital assigned and the date of closing of the fiscal year

the appointed legal representative must include personal information, registered address and term of representation.
4. Signed Document by the Representative
The document must be certified by a notary public or by the corresponding association. In the case of the representative being an accountant or a lawyer, the representative must:
accept the appointment and provide personal information

establish the principal place of business in Argentina

establish his/her registered address within the relevant jurisdiction
5. Payment of the Registration Fee
There is a registration fee for branch offices. The final step to set-up a branch of a foreign company is to show proof of the payment.
Additional Documentation:
Some additional documents are needed to prove that:
The company is not prevented from carrying out its businesses in its home country

The company is already established outside of Argentina
Once the branch office is established, it must obtain a tax number (CUIT) to begin operations.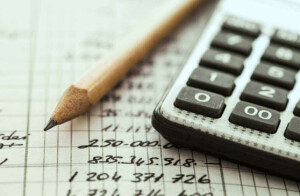 How to Obtain a Tax Number?
To obtain a tax number, known as a C.U.I.T (Clave Única de Identificacion Tributaria) (Unique Tributary Identification Code) you must apply for the tax number at the Argentine tax authority AFIP (Administración Federal de Ingresos Públicos) (Federal Administration of Public Income).To administer all the accountancy of the company, it is highly recommended that you hire a local accountant who can assist you.
Each company in Argentina must show an accountancy balance each year and will pay the same amount of taxes as any other company in Argentina. This is 45% in income tax and 25% VAT.
Learn More About Doing Business in Argentina
In recent years Argentina's economy has experienced a rebound and is projected to grow in the following years. The country has also has made reforms to foster integration with the global economy, enhance competition and improve access to education to build a better path to progress.
Even though Argentina has made some very positive changes that will benefit you and your company, doing business in a foreign country can have some challenges. That is why at Biz Latin Hub we have a team of local professional experts that can help you in the process of incorporating your business. Contact our Country Manager, Javier here and learn more about how we can support you and your business in Argentina.
Unsure of the accounting and taxation requirements in Argentina? Click on the link below and watch the short presentation created by our accounting team in Buenos Aires.
https://www.bizlatinhub.com/accounting-auditing-payroll-management-argentina/