Registering a product or service brand is vital for the development, growth and financial benefit of a business. For long-term success and profitability, a business must protect the vessel of their story and key products or services: their brand. Whether it's a word, figure, letter, symbol or combination of all the above, there are helpful ways to secure your commercial credibility.
Peru's reputation as a viable commercial destination is improving, and it's enjoying greater connectivity with new and existing trade partners as a result. In Peru, every company moving into the market has the option (and right) to register the brand of its product or service in order to protect it from use by others, and thus benefiting from its success and effort.
Benefits of registering your trademark in Peru
Registering your brand in Peru doesn't just grant you exclusive use of the registered sign. You can also use this formal recognition to transfer it or grant licenses for its use to third parties, securing further revenue opportunities from your brand. A legally recognized brand has economic and commercial value beyond that of representing the goods and/or services you're selling, and differentiating them from others.
Trademark registration statistics in Peru
The Peruvian entity in charge of trademark registration is the National Institute for the Defense of Competition and Intellectual Property (INDECOPI).
In 2018, this entity granted the registration of 29,876 distinctive signs, of which 13,283 corresponds to commercial trademarks, 8,416 corresponds to multiple-class registration for goods and services; and 6,921 corresponds to service marks. In contrast to the previous year, 2017 had a larger amount of registrations with 34,213 distinctive signs, of which 14,855 corresponds to commercial trademarks, 11,151 corresponds to multiple-class registration for goods and services; and 7,613 corresponds to service marks.
Which distinctive signs are considered part of a trademark in Peru?
The signs recognized in Peru are the following:
Product Brands

Service marks

Commercial slogans

Tradename

Collective brand

Certification mark

Geographical indications.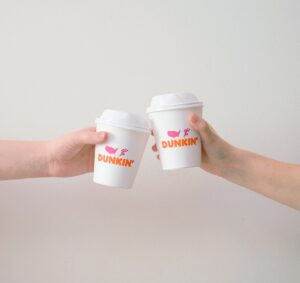 Can I use my brand in Peru without registering it?
Companies can use their brand without registering it with local authorities in Peru. However, this exposes companies to considerable risk.
Without legal protection of your brand and its distinctive signs, other individuals or companies are free to use the whole design, or elements of it, for their own commercial purposes.
Not only does this dilute your brand and its associated story and values with your customers, but those using your brand may also be able to redirect a proportion of your client base, hurting your revenue flow.
Without formal registration with INDECOPI, you can't legally protect your image, or secure your business from piracy issues. This choice can be potentially quite damaging for the reputation, credibility, and financial health of your business.
How to register your trademark in Peru
In Peru, the registration of a trademark is granted for a period of 10 years and can be renewed for equal periods with the condition that the renewal process has been carried out. To renew, you must start the renewal application process 6 months prior to the expiration of the registration, or failing that, at 6 subsequent months of expiration of the trademark registration.
Peruvian trademark registration process
The process to register a brand in Peru follows the requirements of INDECOPI through its Single Text of Administrative Procedures Act: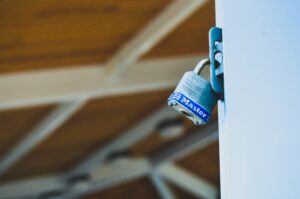 Complete and submit three copies of the form corresponding to your request:

two for INDECOPI and one for the applicant.

Present the identification data of the applicant: ID card for natural persons and R.U.C. (Tax ID) for legal entities. If the applicant has a representative, they must attach a document recognizing their Power of Attorney.

Indicate the Peruvian physical address for mailing notifications, including references.

Outline the sign that you want to register.

Specify the products/services that correspond to the sign indicated. This must include the type of product/service.

In case of multiple-class registration, the products/services must be grouped according to the product type with the corresponding number and order stated by The International Classification (Niza Classification).

In case of a foreign priority claim on the basis of a registration presented in another country, you must include the registry application number, as well as the country in which the application was presented. In this particular case, the applicant can either enclose a Certified Copy issued by the entity in charge of the first registration, or the Certificate of the date of presentation certified and translated into Spanish if necessary.

Signature of the applicant or the representative.

Enclose receipt of the processing fee. The estimated cost is 13.9% of the Peruvian Tax Unit (UIT).
Reach out for assistance with your trademark registration in Peru
Peru shows economic promise and growth in a range of booming and emerging industries. It's no surprise that this up-and-coming economic power is attracting attention from foreign entrepreneurs and investors across the world.
Protecting your brand during an expansion into Peru and the Latin American region is vital; it's a one-off process that with legal assistance, can be quick, painless, and secure your company's public image into the foreseeable future. Our customized business solutions and wealth of local expertise will ensure your business venture starts off on the right track.
At Biz Latin Hub, a global law with a local perspective we can help. Tap into this dynamic market with an enduring brand and market entry strategy. For help with legal, accounting, recruiting, and/or commercial representation during your expansion, contact us now.