For investors researching how to incorporate a company in Peru, it is important to consider regulations the country has.
Peru is the third best country to do business in for Latin America, according to the World Bank Group's Doing Business Index. The government makes continuous efforts to enhance the Peruvian commercial environment, enabling easier methods of foreign investment in Peru, and treating foreign and local companies equally. There's also a fairly straightforward process for the incorporation of a company in Peru.
Peru offers highly competitive conditions that are worth exploring. For foreign entrepreneurs and investors reseaching how to incorporate a company in Peru, it is important to be aware of the several key requirements for company incorporation.
Incoporate a company in Peru in 9 steps
1.Understand the types of legal entities available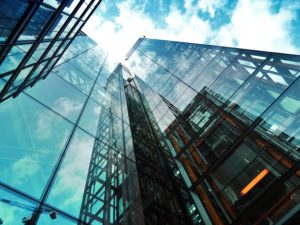 There are different types of legal entities to choose from when incorporating a company in Peru, including:
Closely-Held or 'Closed' Corporation (

Sociedad Anónima Cerrada or SAC

)

Open Stock Corporation (Sociedad Anónma Abierta or SAA)

Limited Liability Company (Sociedad de Responsabilidad Limitada or SRL)

Association

Foundation

Branch Office (Sucursal)

Individual Company of Limited Responsibility (Empresa Individual de Responsabilidad Limitada, or EIRL).
For the majority of new companies in Peru, a Closely-Held Corporation (SAC) comes highly recommended by experts. This is because a 'Board of Directors' style structure is not mandatory, so making or reaching decisions on business activities is easier for business owners.
The transfer of shares is also quicker in a SAC, as the final shareholders don't need to be registered in the Public Registries. There are therefore no additional costs associated with this process.
All companies interested in doing business in Peru must be aware of its company incorporation requirements in order to ensure that your business remains in good standing with local governmental authorities.
Note: Be aware of specific conditions for your legal entity
Once you have chosen the legal entity that best suits your company's needs, follow these next steps to incorporate your company in Peru. Following due process ensures you stay compliant with local corporate law.
Depending on the commercial activities of your company, you may have additional corporate compliance obligations to adhere to. It's crucial that you confirm with a local lawyer in Peru.
2. Appoint a Legal Representative
A Legal Representative in Peru is the legal face of the company before government authorities. The Legal Representative makes decisions on behalf of your company on legal matters. As such, the person appointed as Legal Representative for your company holds certain legal liabilities.
This individual must be either a local national or a foreign national with a valid Peruvian visa.
3. Choose your company name
Next, you can choose and reserve the company name. The responsible government authority will verify the availability of your chosen name. In Peru, this is the National Superintendency of Public Registries (known locally as Superintendencia Nacional de Registros Públicos, or SUNARP).
To make sure you get a preferred name for your company, and to avoid unwanted delay during this step, it's best to offer 3 potential preferred names for SUNARP to check.
4. Identify your shareholders
Every legal entity in Peru must have at least 2 shareholders, with a maximum of 20 shareholders. These can be foreign individuals or other legal entities.
5. Establish a fiscal address
One important step on the guide about how to incorporate a company is Peru is related to establishing a fiscal address.
You must register a fiscal address within Peru for your company in order to receive correspondence from government authorities.
6. Prepare and sign the Public Deed
During the incorporation process, your company will need a public deed. A draft of the constitution act must be prepared and presented before a Public Notary, who will review and approve it. Once approved, the Public Notary and each of the company's owners (if there are more than one) must signed and stamp this deed.
Then, you'll present the public deed before the SUNARP.
7. Register for your tax ID
Every legal entity must be registered with the national tax authority, and get its own tax identification number. This number is known as a Registro Único de Contribuyentes (RUC).
The agency responsible for this in Peru is the National Superintendency of Tax Administration (Superintendencia Nacional de Administración Tributaria, or SUNAT).
8. Open a corporate bank account and deposit your company share capital
Peruvian law does not require a minimum share capital from newly incorporated companies. However, for the formalization of the company it is necessary to deposit the amount of share capital you wish to invest in a Peruvian bank.
This will also enable you to open and activate a corporate bank account.
To open a bank account, it's important to present all the required company's information at the bank. Check with your local lawyer in Peru on what documentation is required and how to prepare properly, in order to save processing time.
It's recommended to open the bank account with at least S/500.00 Peruvian soles, depending on the type of bank account.
9. Legalize your company's accounting books
In this stage, the company needs to legalize its accounting books.
If your company chooses to issue electronic accounting books, you can present them to the SUNAT via their online platform.
If you choose to work with physical accounting books, check with your Peru accounting consultant on how the legalization process works.
After completing this process, this new company is ready to begin its operations.
We can help you incorporate a company in Peru
2020 is stacking up to be a big year for Peru. With multiple initiatives aimed at boosting the economy and attracting foreign investment, the country is set for another year of strong economic growth and success for commercial actors within its borders.
Take advantage of this period of positive growth by getting expert support for the incorporation of your company in Peru. At Biz Latin Hub, our Peru team are equipped with a depth of expert knowledge on how to incorporate a company in Peru. With our assisstance ensure you have everything you need to enter this market.
We customize our suite of multilingual market entry and back-office services so your company can start off on the right foot and within the parameters of local law. For more information on how we can assist you with your company incorporation in Peru, reach out to us here at Biz Latin Hub today.
Learn more about our team and expert authors.