Peru is a great place to do business, having a stable political environment and a growing economy. Peru's economic and social development can be attributed to a range of factors such as trade liberalization, legislation that encourages overseas investment, and an increasingly educated population.
If you are considering expanding into the South American nation, finding a professional employer organization in Peru could get your commercial activity underway without the need to incorporate.
See below some interesting facts/information about Peru:
Peru has a raft of Free Trade Agreements (FTAs), with some notable agreements being with Mercosur, EU and China. 

Peru is ranked number 50 in the "Doing Business" report by the World Bank. 

Peru is the 43rd 'economically freest' country in the world. 
Panellists from Focus Economics expect the Peruvian economy to expand by 3.8% in 2019. 

In the past five years, (7) million Peruvians have escaped poverty
The Peruvian government has also made structural reforms to improve competitiveness, in turn, promoting foreign participation in the region. The country´s economy is becoming more and more connected to the world, contributing to the increase in foreign investors that are choosing Peru as their prefered commercial jurisdiction. Many investors are interested in registering a company in Peru as a method to expand their operations, however, this is not a viable option for all companies. 
Before establishing operations in Peru, it is of vital importance to understand, and to be aware of the different ways to engage and hire local staff. Keep reading and learn about an attractive method to hire staff, which does not have the economic or administrative burden that forming a local legal entity has. 
Professional employer organization in Peru
When creating a company in a foreign country, it is very important to hire staff in a lawful manner. Peruvian Employment Law has some key aspects, which include the following: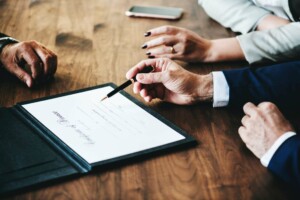 Employment Contracts: Employers in Peru can hire workers under a fixed-term or indefinite contract. Fixed-term contracts must be in writing, and can only be used for a period of up to five years in total. Employers must be registered with Peru´s Labor Ministry.
Foreign Workers: No more than 20% of an employer´s local workforce may consist of foreign employees. 
Employment Termination: Workers in Peru are entitled to many legal and procedural safeguards. 
Employee Benefits in Peru
In addition to Peruvian Employment Law, it is useful to keep in mind the following employee benefits:
1. Bonuses: Employees are entitled to a bonus in July and a second bonus in December, both equivalent to a month's salary. 
2. Working Hours: The standard workweek is 8 hours per day, with a maximum of 48 hours per week.
3. Vacation Leave: Employees are entitled to 15 days of paid vacation each year.
4. Sick Leave: Employees are entitled to at least 5 days of paid sick leave annually.
5. Maternity/Paternity Leave: Women employees are entitled to 14 weeks of paid maternity leave, 7 before birth and 7 after the birth.
6. Termination: Probation periods are permitted up to 3 months.
For most foreign investors, it´s a challenge to understand and keep up with the changing employment laws in Peru. For this reason, a Professional Employer Organization (PEO) solution can prove to be a great alternative to hire staff, allowing for facilitation in the employee engagement process.
What is a Professional Employer Organization?
A Professional Employer Organization (PEO), also known as an 'employee of record', is a company that legally employs workers on behalf of companies who do not have an established office in a given country. As such, the PEO oversees and manages all human resource related functions – payment of employee taxes and employee benefits, regulatory compliance etc. 
REAL-LIFE EXAMPLE: A US company is looking to hire a bi-lingual software developer. They decide that a Peruvian employee may be a good option (having a high level of education, often being bi-lingual and a lower company costs than a US employee). However, the US company does not want to go through the administrative hassle of forming a local company in Peru. Instead, they work with an Peruvian PEO service provider who can 'hire' the individual, and comply with all local employment requirements. While the employee is technically employed by the PEO, they will be directed by the US company.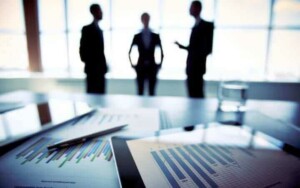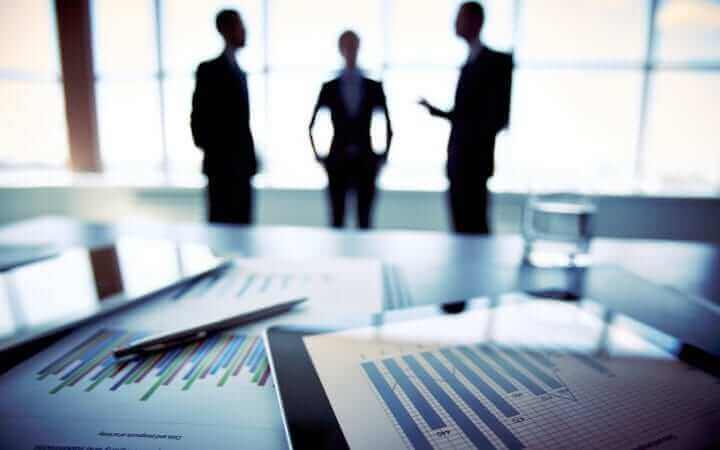 PEOs work through a co-employment arrangement, meaning that the PEO contractually shares certain employer responsibilities with the company. The employees become 'co-employed' by both the company and the PEO.
When using a PEO, you retain management control over your employees, while the PEO handles all administrative and HR related tasks. The PEO assumes legal responsibility (payroll, HR compliance etc), saving you time and money. 
Benefits of Using a PEO in Peru
Efficiency: You can focus on managing and growing your business. 
Risk Avoidance: PEOs are experts in employment-related compliances related to employment and can help you keep up with legislative changes. 
Accountability: As a co-employer, the PEO assumes legal responsibility of the employee. 
Saving Money: Using a PEO will save you the time and money of having to form and maintain a new company.
For many investors, using a PEO solution is an attractive option to start doing business in Peru since it gives them the option to start commercial activities as the first phase of their Peruvian expansion. Some business may find that a local entity formation may be a good option after first operating through a PEO, and once they have a better understanding of the local market.  
Interested in Doing Business with a professional employer organization in Peru?
Peru is a great jurisdiction to do business in, with a steady economy and a friendly business environment. If you want to start doing business in Peru but do not want to go through the somewhat complicated process of forming and maintaining a new legal entity, then a PEO solution will be an efficient and economical solution to your hiring needs. 
Contact us now to learn more about how we assist your hiring and recruitment requirements in Peru. 
Unsure of your tax and accounting requirements in Peru? Eager to stay in good standing with local Peruvian authorities? Check out the short presentation below made by our legal and accounting teams in Lima, Peru.