The Public Notary in Mexico plays an essential role in company formation and other processes. It's important that foreign executives expanding into the country understand the Notary's functions and when to use their services. Although the government is foreign business-friendly, Mexican law does mandate strict procedures when incorporating a company, in which a Public Notary plays a vital role.
If the company formation process is not followed correctly then this could lead to delays in beginning operations, and extra costs. Therefore, you will need to understand the functions of the Public Notary in Mexico and how it supports business expansion procedures.
What is a Public Notary in Mexico?
In Mexico, a Public Notary is an experienced attorney appointed exclusively by the Governor of State. Their role is to sign and authenticate documents and provide legal advice as is necessary.
A Public Notary can authenticate the following documents:
Company deeds
Birth, marriage, and death certificates
Banking, insurance, and bonding documents
Assembly of minutes.
A Public Notary is obliged to act in accordance with the ethical and moral principles outlined in Mexican law.
What are the differences between a Public Notary in Mexico and the US?
In the United States, a Public Notary is a person appointed by the government whose sole purpose is to witness and verify the signing of documents. They do not necessarily have formal legal qualifications. A Public Notary in the US can't give legal advice.
To be a Public Notary in the US, you must be over 18 and have no criminal record. To register as a Public Notary, individuals must pass a simple exam and bond.
There are far stricter requirements to become a Public Notary in Mexico, due to the extent of their designated legal powers. The Public Notary is an experienced lawyer who is required by law to give legal advice and authenticate documents to ensure they are legally binding.
The Public Notary is more highly sought after than their US counterparts, as they can exercise a range of functions to support commercial and other activities.
The requirements for Public Notaries in Mexico are:
Must be a Mexican citizen
Must hold a Law degree
At least 4 years' work experience in a Public Notary office
Pass a stringent exam
Appointed by the Governor of State.
These stringent requirements enable Notaries to play a significant role for a business' lifespan in Mexico.
Company formation relies on a Public Notary
The pubic notary plays a vital legal role in forming your company in Mexico. In the company formation process, the primary role of the Public Notary is to authenticate documentation for the new company and, if required, solicit legal advice. You cannot establish your company without the engagement of a Public Notary.
In Mexico, required documents for company formation must be apostilled. Without this authentication, the legal documents will be deemed invalid by the Public Registry of Commerce (Registro Público de Comercio).
Creating company bylaws
When creating the company bylaws, you will need to appoint a legal representative to act on your company's behalf. A legal representative's role is to make legal decisions before government authorities and engage with public and private institutions such as banks and Servicio de Administración (SAT) – an agency equivalent to the IRS in the US.
The company bylaws must be approved by all shareholders or partners of the business. Once approved, the legal representative presents the bylaws to the Public Notary to be notarized and authenticated. The Public Notary will then submit the company deeds and the Power of Attorney to the Public Registry of Commerce.
A Notary is also responsible for legalizing Assembly Minutes from the annual shareholder meeting, and ensuring that the registry of the shareholders is completed.
Authorizing changes to the business
During the annual shareholder meeting, shareholders may consent to change any of the statutory requirements to the business. This could include changing the business name or the legal representative.
This decision must be approved by a majority of the shareholders. The legal representative will need to authenticate the document with a Public Notary in Mexico.
Liquidation proceedings
In the liquidation proceedings, a shareholders meeting is called to dissolve the company and appoint liquidators. Following this, they will need to register the final balance sheet with Mexican authorities.
Once liquidation proceedings are completed, the Public Notary must authenticate the liquidation documents and register them in the Public Registry of Commerce.
Ongoing Public Notary involvement in your company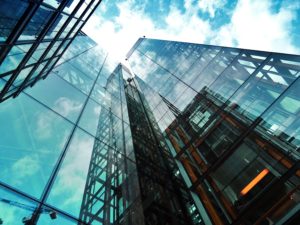 Throughout the lifespan of the business, the Public Notary will be involved in ensuring the business is fully compliant under Mexican Law through authenticating documents.
In Mexico the public notary plays a vital role from the initial stages of company formation right through to liquidation of the company. Therefore, it is important to have a strong understanding of their role.
Each year, the annual shareholder meeting will produce the Assembly Minutes. This must be approved by the legal representative and authenticated by a Public Notary in Mexico.
Mexico is part of the Hague Convention
In 1995, Mexico signed the Apostille Treaty under the Hague Convention, alongside the US, Australia, Germany and other countries. This international Treaty serves to eliminate double certification of notarized documents from other participating countries.
This means that if the Public Notary has signed and authenticated a document in a country that is part of this Treaty, then Mexico will formally recognize it as notarized.
Note that due to the different requirements of the Public Notary in the US and Mexico, Mexico requires all notarized documents to be sent to the Security of State in the United States for verification.
In countries that have not signed the Hague convention, individuals must send the document to the nearest Mexican Consulate to be authenticated in order to be compliant under Mexican law.
Our legal representatives can guide your engagement with the Public Notary in Mexico
Expanding into Mexico? Make sure to seek expert legal advice and assistance right from the initial phases of your business venture.
Finding a Public Notary can be challenging, as they are in limited locations throughout Mexico and are highly sought after.
By appointing Biz Latin Hub to assist you with your company formation, our legal representatives can support your engagement with the Public Notary and other Mexican authorities.
Our knowledge of market entry and back-office services goes beyond filling out paperwork; we pride ourselves on making sure your legal and commercial needs are met, and our bilingual team bridges bureaucratic and cultural gaps to optimize your commercial integration into the local market. Reach out to our Mexican team for personalized advice and support to secure the long-term success of your business.
Learn more about our team and expert authors, and check out our short presentation on how to form a company in Mexico.
The information provided here within should not be construed as formal guidance or advice. Please consult a professional for your specific situation. Information provided is for informative purposes only and may not capture all pertinent laws, standards, and best practices. The regulatory landscape is continually evolving; information mentioned may be outdated and/or could undergo changes. The interpretations presented are not official. Some sections are based on the interpretations or views of relevant authorities, but we cannot ensure that these perspectives will be supported in all professional settings.