Panama is a great place to start business because of its facilities to establish a company, tax incentives and a growing economy that develops steadily each year.
The country offers great migratory advantages for South African citizens, because other than the general advantages Panama offers, they also get migratory incentives. All South African Citizens can apply for the Friendly Nations visa.
South African Citizens – Why Panama?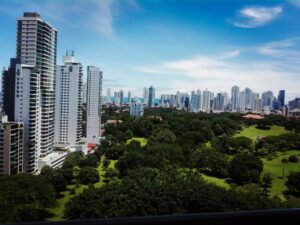 Panama offers South African businesses and families competitive investment opportunities and favourable lifestyle conditions, with business-friendly laws to motivate company formation. Obtaining a Permanent Residence in Panama is well within reach, thanks to a government push to improve Panama's market viability for keen business people.
Streamlining residence and incorporation processes for entrepreneurs allows you to get started earlier than others in the region. In Panama, you can register your business within around 2 weeks, and complete the full incorporation process in 2 months.
Working from Panama empowers trade for businesses operating from a prime geostrategic location, between key northern and southern partners.
How to get a Panamanian Residence Visa as a South African Citizen
The first step to get the Panamanian residence visa is to open a bank account in Panama with a minimum balance of US$5,000.
The main requirements to get a bank account with a Panamanian bank are:
Bank references (letter of confirmation from your bank in your country).

Evidence of income (you can use a tax declaration from your country).

a copy of your passport and second identification document (such as a driver's license).

Utility bill of your home country to prove your address

Extra forms provided by the bank that you will need to fill out.
Editor's note: Changes have been made to the Panama Friendly Nations Visa, applicable as of August 2021. Read more here.
Set up a company
After getting the bank account the following step is to set up a company in Panama. To apply for the Friendly Nations Visa, you must be a director and shareholder of a local company.
The company incorporation is a straightforward process. You must:
decide the name of the company and its activities

designate a President, a Secretary and Treasurer as board of directors of the company.
This process involves drafting bylaws for the company, and registering it with relevant local authorities. It is highly recommended that you seek local assistance for this part of the process. While straightforward, Panama's legal requirements can still be difficult for foreign business owners to navigate. With guidance, your company could be ready to operate in a matter of weeks.
Local experts acting as legal representatives can draft your bylaws, register the company, issue share certificates and meet all necessary requirements on behalf of your business to ensure total compliance. This is a beneficial step in risk management for your new business.
Additionally, you can also seek external assistance with the application process for yours and your family's residence visa.
Can I apply for the Friendly Nations residence visa as an employee?
As a South African citizen,  you can apply for the Friendly Nations Visa as an investor or as a professional employee in a local company in Panama. For an employee visa, you need to submit the labor contract and the Certificate of Good Standing of the company, and Responsibility letter in your favor signed by the Legal Representative of the company.
Also, with this type of residence you´ll be able to apply for a three-year (renewable) work permit visa, so you'll be able to stay in the country and have your visa renewed. In less than 8 months, you can obtain a permanent residence visa and a three-year work permit, which is renewable if you choose to keep working in Panama.
What are the main requirements to apply for the Friendly Nations visa?
For a main applicant (yourself), you'll need to submit to the immigration offices the following information:
Confirm and present your power of attorney

Your passport, valid for the next 6 months at least, plus 5 passport-sized photos

Another identification document, such as a citizenship certificate or ID card

Criminal background check from your country of origin, authenticated at a Panamanian Consulate or apostilled in that country. This must less than 6 months old

Medical certificate demonstrating good health. This must be issued in Panama and signed by a qualified doctor

Material proving your Panamanian economic or professional ties. This documentation may differ depending on your status as an investor/business owner or worker.
Main applicant costs
For the main applicant, you'll need to front up with a certified cheque for US$250 to pay to Panama's National Treasury, and another for US$800 which you must pay to the National Immigration Service.
Additionally, you'll need to prove your economic solvency. To do this, you'll need to deposit at least US$5000 into your Panamanian bank account, and provide a bank reference letter showing this as part of your application.
Visas for dependents (spouse and other family members)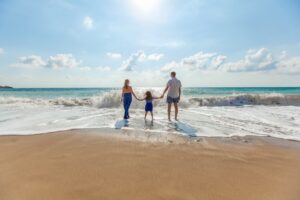 Your family members can also apply for this visa as dependents. For this process, you'll need the following material, additional to that listed above (for your main application):
Authenticated or apostilled marriage certificate, authenticated or apostilled that is valid for at least 1 year

Birth certificate – also authenticated and apostilled – less than 1 year old

For single parents: a letter of authorization from the other parent to confirm the child's application

For child applicants 18 years or older: proof of full-time enrolment as a student in Panama.
Additional costs accompany dependent applications; they're the same as those for the main applicant mentioned above. Applications for children under 12 are exempt from the US$800 fee for the National Immigration Service.
For applications for spouses: if you're sharing a joint bank account with your spouse who is applying for a dependent visa, it is recommended you provide joint proof of economic solvency of around US$8000.
Move to Central America
Panama is one of the most cost-effective countries to enter commercially and gain permanent residency for South Africans in Latin America. With global tensions forecasting uncertain times for traditional trading partners, South Africans are finding ways to secure their future. Panama can supply business-friendly working conditions, close proximity to a wide range of trading partners and low-cost labor to keep overheads down.
Panama's Friendly Nations Visa is an 'open-door' solution to bringing more investment into the country. By reducing barriers for South African citizens to enter the country and market, Panama is likewise securing its own domestic growth spurt.
As mentioned, Panama's economy is growing every year and is a global hub attracting many international investors. and with the new president-elect, investments are expected in the country to improve the migratory, financial and economic services system so that people can start and carry out their business quickly.
Want to start your business and get your residence visa?
Panama is a great place to establish your business. Get in touch with us and we'll provide you the assistance you need to incorporate your company and getting your permanent residence visa with the Friendly Countries Visa which offers a great deal to for South Africans to move to Panama with minimal cost with and with smooth immigration process for you and your family.  
Biz Latin Hub provides customized support to people entering Panama and other Latin American markets for business and investment purposes. We can assist you through the entire company formation process with our tailored business solutions.
Contact us here at Biz Latin Hub today for more information.
The information provided here within should not be construed as formal guidance or advice. Please consult a professional for your specific situation. Information provided is for informative purposes only and may not capture all pertinent laws, standards, and best practices. The regulatory landscape is continually evolving; information mentioned may be outdated and/or could undergo changes. The interpretations presented are not official. Some sections are based on the interpretations or views of relevant authorities, but we cannot ensure that these perspectives will be supported in all professional settings.