Establishing a local sales presence in Brazil becomes more relevant as the country is in the process of nurturing a more favorable, globally competitive business environment. 
Although the economy is showing signs of growth and its domestic market is vast, many foreign companies expanding into the country face the challenge of hiring employees and the responsibilities involved under local employment law. Establishing a local sales presence in Brazil is made easy for countries looking to expand into the country with the help of a Professional Employer Organization (PEO).
In recent years, the government has been taking measures to facilitate easier labor conditions for employers and employees and, consequently, make Brazil more attractive to those who intend to do business in the country. We explore the value of establishing a local sales presence in Brazil.
Labor reforms improve ease of establishing a local sales presence in Brazil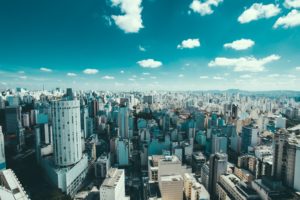 Among the measures adopted by the government to improve business conditions, Brazil implemented a labor reform in 2016. This reform changed crucial points of the country's employment legislation.
Among the main changes included permission to outsource employee recruitment and human resources activities, including for company's core operations. In this sense, the possibility of hiring employees through a PEO has considerably increased.
Despite these favorable trends, foreign investors may still feel insecure before starting their activities in Brazil. Market entry processes can be complex, and costly. Thankfully, there's an alternative to setting up a branch or incorporating a company in order to establish a local sales presence in Brazil.
One of the most practical ways to set up a sales team may be through a Professional Employer Organization or PEO.
1. Coordination of the recruitment and hiring process
After receiving the job position requirements requested by the contracting company, a PEO can coordinate the entire recruitment and hiring process for your new sales executives. The PEO can manage all the recruitment steps, including the job posting, the selection of candidates and the interviews.
The PEO is able to do it without needing constant direct involvement from the contracting company, thanks to what's called a co-employment model. For this reason, the PEO and the contracting company will work together again after final interviews, when it will be decided which candidate shall receive the job offer.
Once a person is hired through the PEO, the organization becomes the 'Employer of Record' for your staff member.
2. The PEO is responsible for the employee's records
As the Employer of Record, a PEO can handle all non-revenue generating paperwork related to the hiring process and ongoing labour requirements for employees. Brazilian law requires several documents to be submitted by employees shortly after they've received an offer of employment and have signed the contract, completing the hiring process.
Some of those documents requested from employees by Brazilian authorities include:
Employment and Social Security Record booklet

ID card

Individual taxpayer number, known as a CPF

Electoral card

Proof of residence

Enrolment before the Social Integration Program (PIS)

Records of education

Professional registry (if applicable)

Birth or marriage certificate

Proof of military conscription for men between 18 and 45 years old

Occupational Health Certificate

Birth certificate of employee's children under 21 years old

A picture of themselves.
Also, the employer has to keep an employee's register book with the complete information of each employee.
In this sense, the foreign contracting company will not have to be concerned about the extent of Brazilian employment regulations and social contributions for employees. A PEO partner will enable you to focus on other elements of your expansion, and handle the local compliance requirements for establishing your sales presence in Brazil.
3. The PEO handles employee's payroll and the related legal requirements and payments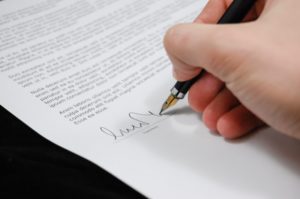 An employer's obligation before any employee is not just about paying the monthly salary. As a consequence of hiring an employee by any company in Brazil, the human resources and finance departments must be aware of other legal obligations, as well as other payments to be made. Then, a PEO in Brazil may assist a contracting company in order to avoid calculation errors and/or late payments.
As an example, any employer must issue the payment slips for the Guarantee Fund (FGTS), which shall be paid by the seventh day of each month, and for Social Security (GPS), which shall be paid by the twentieth day of each month. A PEO will handle this paperwork for you and make sure your sales presence in Brazil is appropriately covered to conduct sales activities.
4. Deep knowledge of the Brazilian market
Another advantage of hiring a PEO in Brazil is accessing their vast knowledge about the labor market, as well as new and emerging market trends. It should be noted that each Brazilian region has specific characteristics, which ends up influencing the characteristics of the workforce. It's not always easy to learn about these demographic and consumer behaviors as a foreign entrepreneur or investor, which makes your PEO partner highly valuable to the success of your growing sales presence in Brazil.
The process of hiring and managing employees in Brazil requires strong skills and in-depth knowledge of the stringent Brazilian labor law. Making mistakes during this process may lead to expenses with court convictions, attorney costs, and payment of fines. You can relieve yourself of compliance burdens by engaging with a trusted local partner who will ensure you stay compliant every step of the way, so you can focus on developing your Brazilian sales team.
5. Reduction of administrative costs for the contracting company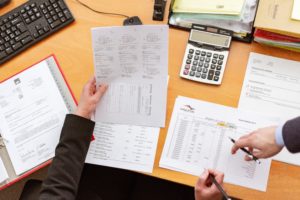 Finally, it should be emphasized that the issue of administrative costs must be taken into account. Managing employees in Brazil is not usually an easy task for foreign companies and, as a result, it is common to increase the company's internal costs as a result of Brazilian labor and social security obligations.
In many cases, there are companies that hire an extra team member exclusively to handle other employees' payments, deadline controls, issuance of payment slips, recruitment and hiring, and other tasks. Thus, if the company decides to hire the services of a PEO, several internal company costs will be saved: not only the financial costs, but also the cost of time involved.
Interested in establishing a sales presence in Brazil?
Brazil is one of the most important business hubs in Latin America, and is becoming more popular as a result of policy reforms, increased trade relations, and prominence on the world stage as an emerging power. Entrepreneurs looking to move into the market may first consider the lower cost alternative of establishing their local sales presence in Brazil through the use of a Professional Employer Organization, or PEO.
If you are unsure about the best solution for building your sales team and hiring employees in Brazil, we can help. At Biz Latin Hub, our team of local and expatriate professionals offer core market entry and back-office services to ensure the success of your expansion. We'll support the recruitment and hiring process for your Brazilian team as a Professional Employer Organization, and ensure your company stays compliant with local labor laws every step of the way.
Contact our Country Manager for Brazil here at Biz Latin Hub to learn more about how we help you establish your local sales presence in Brazil. Learn more about our team and expert authors.
Check our short video about 6 phenomenal reasons to do business in Brazil.
The information provided here within should not be construed as formal guidance or advice. Please consult a professional for your specific situation. Information provided is for informative purposes only and may not capture all pertinent laws, standards, and best practices. The regulatory landscape is continually evolving; information mentioned may be outdated and/or could undergo changes. The interpretations presented are not official. Some sections are based on the interpretations or views of relevant authorities, but we cannot ensure that these perspectives will be supported in all professional settings.