Gain insight about how to hire staff through an 'Employer of Record' in Brazil.
Brazil's large domestic market, strong economy, geographical advantage, and many other factors offer prime conditions for doing business in Latin America. The country has the ninth-largest economy in the world based on nominal GDP.
Business and investment in Brazil is set to increase as the government works to develop its economy and attract foreign business activities. Getting appropriate guidance on the business requirements to hire employees is a complex process, and it's wise to engage with a knowledgeable third party.
What is an Employer of Record?
An Employer of Record, also known as an EOR, is an external partner of a company. This third party takes responsibility for the formal employment needs of your company. These companies are also known as Professional Employer Organizations, or PEOs.
Through a co-employment model, an Employer of Record in Brazil can essentially manage your recruiting, hiring and payroll needs in full compliance with local law. They support companies who need to hire and manage staff in the country, but who aren't fully aware of their employment obligations in Brazil.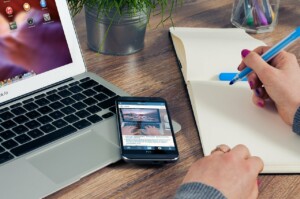 An Employer of Record can also:
Organize all visas and work permits for the employees, with the purpose to avoid delays or refusals
Advise on and comply with labor laws in Brazil concerning local employee contracts and worker protections
Inform the hiring company of required notice periods, rules of termination and compensation pay
Process, pay and manage benefits for your employees.
How do companies work with an Employer of Record?
Companies looking to hire staff will engage with an Employer of Record when they need to hire in a country they aren't yet fully incorporated in. If an expanding company wants to take a small-scale approach to entering the Brazilian market, then hiring sales executives through an Employer of Record in Brazil is an attractive option.
Hiring companies will sign a contract with these third party organizations agreeing to list them as the 'Employer of Record' for the staff members they wish to hire in Brazil. This means that on official documentation in Brazil, that third party company (the PEO) is considered responsible for meeting all employment regulations for that staff member. This leaves the foreign company free from the burden of understanding and complying with employment law in Brazil on their own. This reduces the risk of non-compliance for that foreign company, and allows its executives to focus on business development and growth in their new market.
The key steps to engage with an Employer of Record in Brazil include:
Signing a Services Agreement with the third party (PEO)
Confirming the employment offer for the candidate
Sending the employment offer to the candidate
Once accepted, the PEO will prepare an employment contract, for which the company will act as the Employer of Record
The candidate approves and signs the employment contract
As the Employer of Record, the PEO then completes all mandatory registrations for a new employee in Brazil
Employee starts work and reports to the hiring foreign company.
A PEO that acts as an Employer of Record for staff in Brazil will save the foreign company time and mitigate risk of non-compliance. Large employment services providers can also offer attractive benefits for the hired staff. This is an added bonus for smaller companies working through an Employer of Record, as they may not necessarily have been able to offer those benefits themselves.
Overview: employment contracts in Brazil
It is important to learn more about the various types of business contracts when hiring staff in Brazil. Brazilian law. outlines the following contracts:
Employment contracts: Usually, employment contracts in Brazil are for an unlimited term. An employment relation requires services performed on a personal, permanent and onerous basis including subordination.
Fixed-term contracts: Are only allowed for a term of up to two years if the business activities are temporary. The employment agreement requires a written statement clarifying the terms of employment.
Open-ended contract: A fixed-term contract becomes indefinite-term employment if the reasons for a definite term contract are not sufficient, the information incomplete or if the contract has been extended more than once.
Employers of Record in Brazil will advise on the best type of contract for the employees you want and the length of time you need them for.
Employee benefits and rights in Brazil
Brazil's employment law environment sets a number of benefits and rights for employees.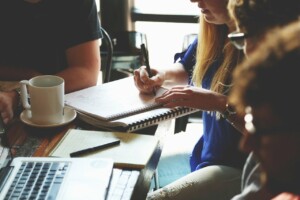 Minimum wage: In 2020, the minimum wage in Brazil amounts to R$1045 per month according to Trading Economics.
Paid vacations: Employees can legally take 30 days off for every year they work.
Bonuses: like in other Latin American countries, employees in Brazil are rewarded a 'thirteenth salary', which is one month's salary paid in two installments – usually in November and December.
Maternity leave: women giving birth can take maternity leave of up to 120 days. Fathers are permitted to take 5 days off for the birth of their children.
Sick leave: an employee that is sick get paid for the first 15 days of sick leave, provided they show certification from their doctor of their illness. After these 15 days, the National Institute of Social Security pays any further day of sickness if properly documented.
Overtime: Overtime is paid at a minimum rate of 150% of the regular salary.
Working Hours: The Federal Constitution states that working hours shouldn't surpass 44 hours a week, and in most businesses, 8 hours a day.
For many foreign business owners, it can be difficult to understand and fully comply with the local employment laws in Brazil. To save time and avoid issues when hiring employees, it is advised to contact an external Employer of Record partner to help you with these issues.
Contact Biz Latin Hub if you are interested in an EOR service in Brazil
Foreign executives that are considering doing business in Brazil should consider contacting a local Employer of Record to advise on and carry out employment services, and support your successful expansion into the country.
Please contact Biz Latin Hub at [email protected] for more information about how to hire staff through an Employer of Record in Brazil.
Learn more about our team and expert authors