5G technology is set to disrupt logistic operations, society and almost all industries in a nation's economy. As of October 2019, only 21 countries in the world have successfully launched this technology. Remarkably, Uruguay and El Salvador have the lead in the region. Uruguay is the only Latin American country that implemented 5G technology and El Salvador is set to become the second runner up. This will significantly improve the ease of doing business in El Salvador and Uruguay.
The South American region is full of potential, which has previously been left behind due to a lack of technology and education. With the implementation of 5G technology, the region is set to improve efficiency and dynamize its business environment. 5G technology will impact Uruguay and El Salvador's way of doing business and will open new opportunities for foreign investment activity.
We expand on the opportunities 5G technology brings in Uruguay and El Salvador.
5G Technology main benefits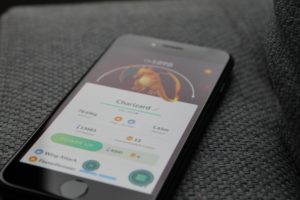 The main benefits of 5G technology are enhanced connectivity and low latency.  Given its infrastructure, 5G technology is able to handle more connections than its predecessors. As a consequence, vast data is processed simultaneously, impacting on the optimal communication among connected devices. Optimized connectivity will bring the full potential of the internet of things to a greater scale.
The second important feature that will impact businesses is 5G's low latency. Delays in exchange of information occur in high latency networks. 5G technology speed is 10 to 20 times faster than the current 4G, providing the optimized platform for multiplayer mobile gaming, factory robots, self-driving cars and more.
On the managerial side, the impact of 5G is inevitable and will be very positive for businesses. The increase in the speed of data transmission and the low latency will maximize the performance of business solutions, such as an Enterprise Resource Planning (ERP) program, a Customer Relationship Manager (CRM) software or a Business Process Management (BPM) solution, which will be accessible through any mobile device. Furthermore, 5G will allow for splicing of networks, which will bring more security for financial services as breaking into these networks is more difficult.
The benefits of 5G are clear and will be disruptive.
Uruguay: 
Business opportunities
Areas in which 5G technology creates business opportunities are the agribusiness, digital services, and manufacturing industries. Uruguay is well known for its animal breeding, and as new technologies such as the use of drones and 3D images to calculate soil moisture enhance agricultural activities, entrepreneurs seeking to incorporate an agricultural business in Uruguay with their technology will have no problem in terms of internet power and compatibility.  
In the case of the second sector, 5G will positively impact digital services, from streaming to gaming. Services such as car sharing, esports and more will thrive as downloads that used to take hours will be instant and multi-playing will be optimized. On top of that, the connectivity of business subsidiaries that are far away from one another around the world will benefit from instant data exchange.
The last sector that will benefit greatly from this technology is manufacturing. Control of production will improve as 5G technology allows for a huge number of devices to be connected and exchange information almost instantly, which is something 4G can't do. This will reduce the number of errors and is cost-efficient. For instance, businesses that use automatic equipment will benefit from the vast amount of data 5G generates and process, sensors' effectiveness will be enhanced and the outcome will be reduced errors and high-quality products. 
Doing Business in El Salvador: 5G's impact on the main industries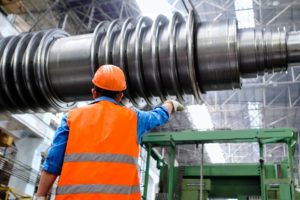 First of all, it is important to highlight the weight of local demand in El Salvador. According to information from the Central Reserve Bank (Banco Central de Reserva, BCR), the final household consumption represents 85.7% of GDP. This evidences a healthy, strong local demand.
El Salvador is set to benefit economically from 5G. The nation's main contributor to its GDP is industrial manufacturing, mainly, foods and beverages, textiles, pharmaceutics and more. 5G technology will have a great impact on inefficiency of operations as never possible before because 3G and 4G can't handle too many connections. 5G connectivity will allow more control which in turn improves efficiency and is cost deductive.
Another great contributor to El Salvador's economy is the agricultural sector. The countries' main products are coffee, cotton, and sugarcane. The coffee, which is exported to the United States and Western Europe, is of excellent quality and is grown on volcanic slopes. Technologies that improve agricultural operations such as drones and 3D image analysis will benefit from higher integration and the internet of things will certainly help to better control all stages of the production cycle.
Thanks to 5G technology El Salvador's manufacturing and agricultural industry will improve in speed and quality. Investors seeking to incorporate a business in El Salvador will have access to this technology and its benefits.
Uruguay and El Salvador connectivity overview
Uruguay and El Salvador are working to connect 100% of their population. According to the World Bank data, as of 2017 68% of Paraguay had access to the internet, however, current data stated by The National Telecommunications Administration (La Administración Nacional de Telecomunicaciones, ANTEL)  affirm that this number increased to 81% in 2019.
El Salvador is a country that increased it connectivity significantly up to 57.7% in 2017, current data is yet to be released but this represents a significant expansion as compared to previous years. Furthermore, the Superintendent of Electricity and Telecommunications of the (SIGET) Manuel Aguilar, announced that the institution's plans are aimed at expanding and improving El Salvador's connection to the Internet. He stated that they plan to make an auction of the spectrum so that operators give the Internet equivalent to that given in the United States. This will allow people to download on cell phones up to 100 megabytes.
More digital citizens signify more customers, which benefits businesses operating over the internet, however, the impact of 5G technology touches almost all industries, including manufacturing, health, and others.
Launch your business with 5G technology 
In order to comply with national regulations, it is strongly recommended that investors interested in doing business in El Salvador or Uruguay get assistance from local lawyers on commercial representation and due diligence.
The Biz Latin Hub group has vast experience incorporating companies internationally. Our team of expats and local lawyers offer a wide range of top-quality market entry and back-office solutions. Utilize our expertise and customizable range of business solutions to form your company and ensure its corporate compliance. 
We're ready to assist you in your business expansion. Contact us today and get started.
Learn more about our team of expert authors. 
The information provided here within should not be construed as formal guidance or advice. Please consult a professional for your specific situation. Information provided is for informative purposes only and may not capture all pertinent laws, standards, and best practices. The regulatory landscape is continually evolving; information mentioned may be outdated and/or could undergo changes. The interpretations presented are not official. Some sections are based on the interpretations or views of relevant authorities, but we cannot ensure that these perspectives will be supported in all professional settings.