On 11 August, all Argentinians between the ages of 18-72 underwent the compulsory vote of the presidential primaries (PASO). Results surprised most with Alberto Fernandez taking an extensive lead over the incumbent president, Mauricio Macri. Fernandez achieved nearly 48% of the popular vote whilst Macri only managed 32%, a vastly different picture than that painted by polls in the lead-up. With such a dominant candidate in the primaries, earning close to half of the popular vote, it will be the election on 27 October which will decide the country's new President.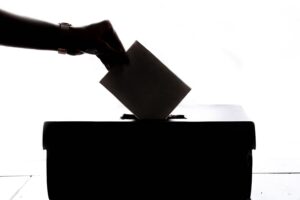 Macri's chance lies with convincing voters of outlying candidates to switch to him in the election in order to close the gap and hope that some voters desert Fernandez to reduce him to less than 45%. In this circumstance, a two-horse race runoff would be the decider with the highest voted candidate assuming office.
Argentine Elections – Economic Overview
Argentina has historically struggled with developing a stable economy. Inflation runs at more than 50%, unemployment is up above 10% and the purchasing power of salaries is fickle. Many reports therefore believe this is the most important election in Argentina's history for resolving the country's economic struggles. At the center of all political campaigns is an economic vision and a business plan for the country's future, and it is this area of policy that must be scrutinized for its potential to lift the economy up. Argentina is in need of a national consensus around building a sustainable, long-term growth plan. Both Macri and Fernandez present different methods to achieve economic prosperity. We explore these two scenarios and potential outcomes for business.
Mauricio Macri
Macri is a man born into a wealthy property family. Before politics, he became the president of one of the two major football clubs in Buenos Aires, Boca Juniors, before running for Mayor of Buenos Aires in 2007. He kept this position for two terms until finally running for President. In 2015, he became the first democratically elected non-radical or 'Peronist' president since 1916.
Economic policy
Economically, Macri is outward-looking, making foreign investment attraction one of his main economic policies. Since his first day in office, Macri expressed his idea that to grow, Argentina needs to be inserted into a greater network of global trade. In his term as president, Macri significantly reduced trade barriers and boosted investor confidence. The government under Macri were no doubt successful in reducing some of the bureaucratic obstructions and customs procedures associated with international trade. But undoing the web of hurdles and blockades created by decades of Peronist governments would take much longer than one term. Businesses could see long term economic prosperity here, as a Macri-run government positions its market to engage with new international partners and improve international connectivity.
Macri undoubtedly came in as President in an economically difficult time. It's possible that Argentina was not in the financial position to undergo radical economic reform. Nevertheless, it is widely reported that Macri made some unwise decisions economically. Macri's efforts to change Argentina's appearance to foreign investors was positive over the short- and medium-term. However, with Argentina having an average tariff rate over 7%, nearly double the global average, the country did make international business an uphill battle. 
Alberto Fernandez
Fernandez is no stranger to Argentinian politics either. He entered the scene back in the 1980s during the last dictatorship and quickly found his political niche aligning with Peronism, a populist movement that can neither be identified as either left or right but with a sharp domestic focus.
Fernandez seeks a different approach to the current President. Whilst Macri looks outwards for foreign deals, Fernandez seeks triumph in a more inward-looking economic policy, focusing on domestic markets and undertaking protectionist measures against the economy. To aid him in his election, Fernandez has boldly appointed former Peronist president, Cristina Fernandez de Kirchner. The 'de Kirchner legacy' is one which sparks highly polarized views all over the country. The divide on De Kirchner is known as 'the crack' in Argentina – either you are an avid supporter or an out-and-out critic. De Kirchner faces numerous corruption charges which undoubtedly hangs over Fernandez's election.
As can be assumed, Peronism is not necessarily popular with the trading markets. In fact, on the release of the news that Fernandez achieved a substantial victory in the primaries, the Argentine stock market crashed by 48% (in USD$ terms), the second-largest ever stock market slump in a single day since 1950 (the first being the breakout of a civil war in Sri Lanka in 1989). The market naturally reacted against the idea of a Peronist government.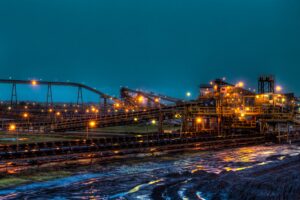 Upon a Fernandez election, foreign trade is expected to slow but with a more inward focus, this could have a beneficial impact on businesses already established in Argentina.
Whether Argentinians believe they need an overhaul of the current system or not, there will have to be a major economic rebuilding project nonetheless.
Argentina's leading industries
Argentina is the third-largest economy in Latin America. It's a member of the World Trade Organization and a founding member of MERCOSUR (a regional trade bloc with Brazil, Paraguay and Uruguay, and 7 other associate nations). The country benefits from rich natural resources in minerals, energy and agriculture. Traditionally, it has been a leading food producer particularly in livestock and is the world's sixth-highest wine producer. However, more recently, Argentina has undergone expansion into renewable energies, biotechnology and software, IT and technical services.
Expanding to Argentina? Talk to us
To find out more about Argentina's industries and how to approach its wide expanse of markets and how to approach the business environment, get in touch with experts in the know. At Biz Latin Hub, our Argentina team follows Argentina's commercial and political conditions and changes closely. We offer a range of business solutions in market entry and back-office services, with your needs and the current economic climate in mind.
Get in touch with our team of legal and accounting specialists here at Biz Latin Hub today, and let us build a customized entry plan for you. 
The information provided here within should not be construed as formal guidance or advice. Please consult a professional for your specific situation. Information provided is for informative purposes only and may not capture all pertinent laws, standards, and best practices. The regulatory landscape is continually evolving; information mentioned may be outdated and/or could undergo changes. The interpretations presented are not official. Some sections are based on the interpretations or views of relevant authorities, but we cannot ensure that these perspectives will be supported in all professional settings.