The temporary investors' visa in Argentina was created for foreigners who have the intention of investing a minimum of ARS1,500,000 or approximately US$100,000 in an Argentinian good or service related activity or sector. The government is now looking to international investment as an effective method of boosting the Argentinian economy.
Many smart investors, both local and international are forming companies and doing business with Argentina. See below some reasons that make Argentina stand out as an attractive place for investment:
Large, skilled and educated labor force
Huge supply of untapped metals and minerals
Access to unexplored oil and gas basins
Ideal conditions for renewable energy
Strong economic growth
Argentinian Temporary Investors Visa Process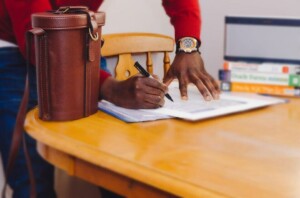 In order to begin the application process, the investor must present their business plan which will include how they intend to invest their ARS1,500,000. They must justify their funds through a bank institution authorized by the Central Bank of the Republic of Argentina (BCRA). Should any of the documents presented be in another language apart from Spanish, a translation of the documents will be required. The business plan will be evaluated by the Migration office (DNM) who will in turn inform the consulate of its approval or denial. The investor must be sure to file the application in advance as the process can take several months.
Once approval is given, the physical presence of the person applying for the temporary investors' visa is required. They will have to travel to Argentina to attend an appointment scheduled with the Argentinian consulate. It is mandatory to present all required documents along with the approved application. Documents to be provided include an original and photocopy of your passport, the correct visa forms filled out along with the approved consulate application, passport pictures and a police record. All of these documents should be translated into Spanish. Should all the information be correct, submitted in the required way and submitted on time, the approval or rejection of the temporary investors' visa will be given the same day.
The Argentinian investor visa application process can be a challenge to foreign investors. Should you require any assistance with this process, Biz Latin Hub will be glad to assist you. In addition, we are able to provide you with professional and tailored accounting, legal and financial services. Contact Craig here to see how we can help add value to your business or investment.