Argentina is a growing Latin America market full of commercial opportunities. Investors are now looking towards the region as a place to invest, many choose to start a company in Argentina. After forming a company, it is vital to be up to date with all accounting and tax obligations to ensure good standing with local authorities. 
This article will examine some key considerations to remember when it comes to Argentine tax laws and requirements.
Company Accounting & Taxation Requirements – Tax Categories in Argentina
In Argentina, taxes are collected at the federal, provincial and municipal level. The main federal taxes are: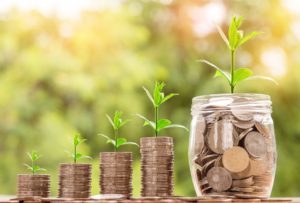 Income taxes

Minimum presumed tax

Social security

Value-added tax ('IVA')

Import and export taxes

Tax on financial transactions

Net-worth tax
Taxes are collected by the Federal Administration of Public Revenue (Administración Federal de Ingresos Públicos – AFIP). Argentina doesn´t have a "Tax Code", however, the different categories of taxes are governed by separate laws that are supplemented by regulators.
Income tax law in Argentina establishes a federal tax on the worldwide income obtained by individuals and legal entities domiciled in Argentina.
Argentine Tax Rates
Corporate income tax rate: 35%

Limited Liability Company tax rate: 35%

Branch tax rate: 35%

VAT ('IVA'): 21%
Taxation – Residents and Non-Residents
Companies established in Argentina, including branches of foreign companies, are subjected to income tax worldwide regardless of the source of the income or profit. Taxpayers with income coming from abroad can take a tax credit for similar taxes paid outside Argentina on their foreign business.
Non-resident individuals or legal companies that operate temporarily in Argentina without setting up branches will only pay tax on their source of Argentine income. Non-resident taxes are usually collected in the form of a final withholding tax depending on the type of income.
*Income taxes are payable upon the net income obtained during the fiscal year. 
Argentina´s Tax Agreements
Argentina has executed agreements to avoid double taxation with Germany, Australia, Belgium, Bolivia, Brazil, Canada, Denmark, Finland, Great Britain, Northern Ireland, Italy, Sweden, France, Norway, Russia, Spain, Switzerland and Chile.
These agreements were established to avoid the overlapping of taxes among residents in the different jurisdictions. Their main intention is to lessen the tax burden between two residents of different jurisdictions under the agreements.  
Want to Learn More About Accounting/Tax Requirements in Argentina? 
Argentina one of the most exciting Latin American locations for business opportunities, however, when entering the region, challenges can arise. For this reason, it is recommended to work with a local partner to ensure you adhere to local regulations.
At Biz Latin Hub, we have a team of local accounting and tax experts that can aid you as you navigate the local business environment. Our tailored services will ensure your success in the region. Reach out to our CEO Craig Dempsey here at Biz Latin Hub and find out how we can support you in Argentina.