While legislation, economic indicators, social circumstances, public policies and many other factors of a country have an impact and are crucial when deciding to form a company in another country, the banking issue should not be underestimated. For both national and foreigners, it is essential to have at least general knowledge regarding the procedures and processes necessary to open bank accounts. For the simple reason that no business or company can operate in practical terms without having a bank account.
Due to the above mentioned, it is necessary to have clarity on how to open a corporate or company account. As during the process of forming a company in Chile a bank account needs to be opened. In other words, there is no company if there is no corporate bank account.
Key Things to Keep in Mind When Opening a Corporate Bank Account in Chile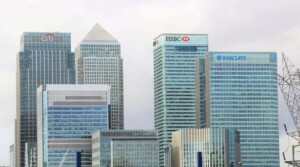 Although all banks have a business section, the requirements for obtaining a new corporate bank account are not unified, and some differences can be detected between the commercial policies of different banks within the country.

New companies, being Chilean or of foreign owners, must first have a

R.U.T.

(Tax Number) in order to request the opening of a company account in a bank.
Two types of company accounts in Chile
Cuenta Vista (Account at Sight):

This bank account is very easy to obtain, as banks open them without demanding a great number of requirements. The package of services offered by banks by opening a "Cuenta Vista" is very limited. It generally only empowers its holder to operate a debit card and make online transfers. Unfortunately, with this account you have no access to checks, credit cards and other instruments, such as indispensable services which are of high importance in today's corporate life.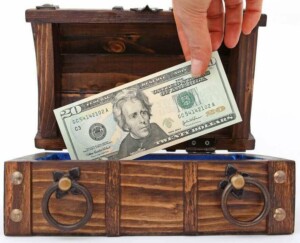 This account is called "Cuenta Vista" (Account at Sight) because it is truly a deposit you can view, you can deposit money and then withdraw it from the debit card or an ATM.  Historically in Chile, accounts have been used by people who do not meet financial requirements in order to qualify for a current account and by companies during the payroll payment process for their workers.
In addition to the above mentioned, generally the account contains Chilean Pesos and the Banks are empowered to charge commissions for the handling and maintenance of them.
Cuenta Corriente (Current account):

This type of bank account is widely used by companies. For all legal purposes a bank contract between a person or company and a bank is established under which the person or company deposits money.  
The money from the "Cuenta Corriente" (Current Account) can be withdrawn later through checks, by using a debit card at ATMs and commercial stores and ultimately online transfers can be done. A "Cuenta Corriente" (Current Account) is extremely useful since when requesting and obtaining a credit of any nature, these funds will be deposited in the account, in addition you can have access to a credit line and a credit card, facilitating the operations and logistics of a company enormously.
Opening a "Cuenta Corriente" Corporate Bank Account in Chile
It is quite obvious that among the two types of accounts available for companies, the "Cuenta Corriente" (Current Account) is much more attractive and advisable.  A national or international company can open by choosing one of the following three alternatives:
International Desk:

A specialized area of a bank, that aims to provide assistance for the internationalization of companies, both for foreigners looking to invest in Chile and Chilean companies that seek to go abroad. In general, the requirements in order to be able to qualify and access this assistance are extremely high, so in practice this is only useful for large transnational corporations and conglomerates looking forward to open offices and agencies in Chile.

Accrediting income:

A company that is able to accredit a significant amount of income, sales and recent accounting movements can easy access a "Cuenta Corriente" (Checking Account). The idea is to demonstrate the bank that the company has the solvency to meet and respond to the obligations contracted linked to the "Cuenta Corriente" (Current Account). The commercial analysis of the bank will be very intense.

Naming a Guarantor:

In cases of new companies, having no track record (especially those whose capital or owners are foreign investors), it is recommended to appoint a natural person who acts as a guarantor and who appears before the bank as someone who can guarantee the payment of all the products which are bought by the new company
In conclusion, having certainty on how to open a corporate bank account in Chile, during the company formation process is tremendously helpful and recommended. To receive more useful, personalized  and essential information in this matter please contact David and Allan from BizLatinHub at [email protected]