Latin American powers are looking to expand trade and innovation channels with the rest of the world. As the region continues to grow at an exponential rate, the region can enjoy greater attention from global powers and diversify its trade portfolio.
China continues to influence Latin America trade and investment, and is reaching out to regional leaders to peddle its Belt and Road Initiative, a program of work that aims to connect China with the rest of the world through interconnected, streamlined trade routes. We look at the potential for future China-Latin America Trade through Mercosur, the Belt and Road Initiative, and other avenues.
Latin America Trade: Mercosur
Mercosur is a regional trade bloc made up of Brazil, Argentina, Paraguay and Uruguay (Venezuela was originally a member but was suspended in 2016).
The bloc was formed to develop greater economic integration between member parties, supporting growth and connectivity through shared trade policies. These countries have a collective population of more than 250 million people. Their aggregate economic activity represents nearly 75% of that of South America as a region.
Mercosur countries have a total GDP value of around US$5 trillion, and as such the bloc is considered the fourth largest in the world (behind the European Union, North American Free Trade Agreement, and Association of South East Asian Nations).
Mercosur is considered by member countries' governments as "a platform to the region which must be open to the world," and has therefore recognized several 'Associate members.' This includes Chile, Peru, Ecuador, Bolivia, Guyana and Suriname. Additionally, Mexico and New Zealand have 'Observer' status with the group. Colombia is considering negotiating a free trade agreement (FTA) with Mercosur as well.
Mercosur member countries have committed themselves to advancing trade relations with other blocs and key partners. Danilo Astori, Uruguayan Finance Minister, called on Mercosur members to establish and strengthen trade ties and secure new opportunities for Latin America trade: "Each Mercosur country should have a multiplicity of memberships… Mercosur must have joint international policies, an agreement on moderate protection from third parties and above all must have agreements with other trade blocs."
The Belt and Road Initiative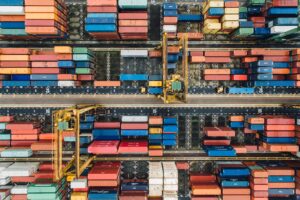 The Belt and Road Initiative is one such way that Mercosur can position itself for greater international trade opportunities beyond Latin America.
China's Belt and Road plan, formed in 2013, is a development strategy that aims to connect several of the world's key economic corridors with China. Later, in 2018, the initiative reached Latin American shores. Countries in the region now have the opportunity to invest in projects to improve local and regional logistics facilities and transportation infrastructure, with the overall aim of boosting Latin American trade with the Asian region.
Though not all governments have yet agreed to engage with China on its proposed Belt and Road plans, around 19 countries in Latin America and the Caribbean are making commitments to the global giant, including:
Chile: building an underwater fiber-optic cable running from China to Chile

Ecuador: a Memorandum of Understanding on mutual cooperation and loan from China for infrastructure development

Panama: Expansion of the Colón Container Port and further development of the Panama Canal

Peru: Interoceanic railroad with Bolivia and Brazil, 'mega port' infrastructure in Chancay and Ilo.
In recent times, market observers have speculated at the possibility of a China-Mercosur trade deal. While Uruguay and Brazil seem to be spearheading stronger relations with the economic power, Argentina and Paraguay appear more hesitant to sign up to investment projects.
Uruguay leading Mercosur's cooperation with Belt and Road
Beyond this collection of countries, Uruguay has also expressed a strong will to cooperate with China by becoming an entry point for the Asian giant. The country has identified several opportunities for cooperation and investment from China, including:
A central railroad

Electricity installation in the North

A new fishing port.
Though Uruguay may be the only outspoken Mercosur member to welcome Belt and Road-related investment thus far, China may potentially be looking to score greater economic cooperation with Brazil through their BRICS connection. This would open the door for further investment in the region's largest economy, and the potential to influence other Mercosur members.
BRICS meeting November 2019
Brazil held the 11th BRICS Summit in Brasilia on 13-14 November 2019. BRICS is a group binding 5 emerging regional powers: Brazil, Russia, India, China, and South Africa.
The countries' leaders attended this Summit with the aim of discussing ways to further cooperate multilaterally in political and socioeconomic spheres.
Bringing BRICS members into Brazil gave the country the opportunity to showcase commercial opportunities in Latin America, and Brazil's positioning to support greater expansion for projects such as the Belt and Road Initiative. The published Declaration of Intent following the Summit concluded that BRICS leaders "find it necessary to coordinate actions at a global level to reach maximum economic growth."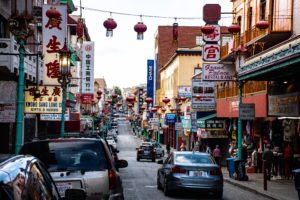 Though the statement remained vague on how BRICS nations planned to achieve this, some speculate that a Free Trade Agreement between these powers is on the horizon. Already, market observers expect that collectively, these nations will produce around 50% of the world's total GDP outputs by 2030. Establishing a common Free Trade market among BRICS nations will enable freer goods and services flows to some of the largest consumer populations in the world.
The Summit agenda also targeted the development of other commercial and economic opportunities between the countries. In particular, BRICS looks to work together on matters involving:
Science, technology and innovation

Enhancement of an integrated digital economy

Countering transnational crime

Greater harmony between the New Development Bank and the BRICS Business Council.
Bright future ahead for China-Latin America trade
Whether connected through Belt and Road initiatives or other private investment activities, China is one of the region's largest trading partners overall. There are several opportunities for China to connect with Mercosur countries, and develop its Belt and Road projects with surrounding Latin American countries.
Business opportunities will emerge in the removal of barriers to trade between China and Latin American nations. This preferential access will improve the competitiveness of Latin American and Chinese goods, satisfying immense consumer markets in both regions.
Work with a group that supports Latin America trade
Biz Latin Hub operates across 15 markets in Latin America and the South Pacific, supporting all manners of import and export activity from foreign businesses. As market expectations show continued growth in Latin America trade and outputs, now is an ideal time to consider your expansion into the region.
Make sure you partner with a team of experts equipped to support your business. With our full suite of market entry and back-office services, our local and expatriate professionals can customize their support to suit the needs of your trading and other commercial activities.
Reach out to us today here at Biz Latin Hub for personalized advice on how we can support your business expansion and trade in Latin America.
Learn more about our team and expert authors.
The information provided here within should not be construed as formal guidance or advice. Please consult a professional for your specific situation. Information provided is for informative purposes only and may not capture all pertinent laws, standards, and best practices. The regulatory landscape is continually evolving; information mentioned may be outdated and/or could undergo changes. The interpretations presented are not official. Some sections are based on the interpretations or views of relevant authorities, but we cannot ensure that these perspectives will be supported in all professional settings.