Are you interested in outsourcing parts of your business operations to Mexico? Due to globalization and new programs dedicated to quality and cost reduction, outsourcing has been a growing trend used as a way to conduct business in a cheaper and more efficient way. From small cleaning and maintenance tasks to re-engineering processes, outsourcing can be used for a wide spectrum of jobs.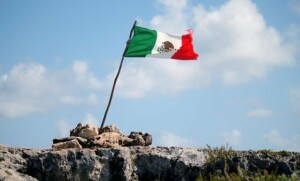 In this article, we will discuss the benefits of outsourcing accounting, administrative and tax services.
To begin with, outsourcing can dramatically lower company costs. By hiring externally and outsourcing your business to Mexico, you can save on employee liquidation rights, indirect taxes, and social security, all of which can represent up to 30% of payroll (I.M.S.S, INFONAVIT, etc.).
Outside firms are committed to confidentiality which helps to avoid future labor and legal conflicts and also allows managers and directors to focus on their core business processes. By letting management concentrate on strategic thinking and taking assertive decisions without worrying about legal, tax or accounting, they are able to drive a more competitive business.
4 Different Outsourcing Services That Could Benefit Your Business
As mentioned previously, the outsourcing of parts of your operations to Mexico can provide a range of benefits to your business. These are some of Biz Latin Hub's outsourcing services in Mexico:
Financial Services: We provide quality accounting services which comply with the Financial Reporting Standards and help you minimize errors commonly caused by outdated internal accounting.
Fiscal Services: Tax and fiscal responsibilities can be a burden and one of the biggest costs for companies and individuals, so it is very important to efficiently manage this aspect of the business.
Defense Attorney: Should you need to file a complaint or lawsuit, appeal a case, or present yourself for trial before the Federal Court or Supreme Court, a defense attorney can assist you and guide you in the right direction.
Tax Management: Administrative support for filing notices and requests as well as responding to any requirement that may arise.
Biz Latin Hub can provide your businesses with qualified and experienced staff  to help you meet your financial, legal and accounting needs. This will allow you to focus on consolidating and growing your current operations. For further information about our services, please feel free to contact Alex at [email protected]
[/et_pb_text][/et_pb_column][/et_pb_row][/et_pb_section]