As businesses across Latin America and indeed around the world look for new opportunities in 2019 and beyond, expanding into new markets is often considered one of the best options for growth and long-term profitability. However, deciding on the right market for your expansion can be tough. There are countless factors to take into consideration before you can ensure a return on investment and commit to operating in a country on the other side of the world.
Below, we offer a summary for Mexico in 2019, share its most profitable and valuable industries, and discuss the future of the country's economy as we head into 2020.
Doing Business in Mexico – Overview of Mexico's economy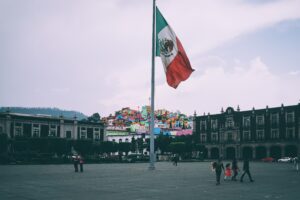 Mexico is the ninth-largest export economy in the world and the twenty-first most complex economy according to the Economic Complexity Index (ECI). Also, as the second-largest economy in Latin America, Mexico is in expansion. The Mexican economy
expanded at a modest pace of 2% annually during the first half of 2018. Its potential growth is impacted by progress around the North American Free Trade Agreement (NAFTA) renegotiations and the past Presidential elections.
Mexico's gross domestic product (GDP) expanded 0.1% on quarter in the three months to June 2019. It recovered from a 0.2% contraction in the previous period, and beat market expectations of a 0.1% fall. A preliminary estimate showed services activity advanced slightly while the industry did not contribute to the growth, and agriculture output contracted sharply. GDP growth rate in Mexico averaged 0.59% from 1993 until 2019, reaching an all-time high of 3.2 % in the third quarter of 2009 and a record low of -5.70% in the first quarter of 1995.
International Trade – Import and Export figures
Exports from Mexico increased by 1.2 % year-on-year to US$37.949 billion in June 2019. Non-oil exports advanced 2.8%, boosted by higher sales of manufacturing (2.9%), in particular machinery and equipment for industries (13%), food, alcoholic & beverages (11.7%), automotive products (4.4%) and steel products (1.1%).
Also, sales of agricultural products rose 4.9%, namely frozen shrimp (137.8%), melon, watermelon & papaya (73%), grapes & raisins (72.7%) and fresh vegetables (24.7%). In contrast, sales of mining dropped by 7.3%.
Doing Business in Mexico – Oil & Gas
Oil exports declined by 20.4%. The country exported 0.995 million barrels of crude oil per day, lower than its 1.110 million barrels a year ago while the price was US$58.33 per barrel, US$6.26 below the price in June 2018. Non-oil exports to the United States of America went up 4.1%, of which auto sales (6.5%) and others (2.8%). Sales to the rest of the world fell by 2.5%. The main destination of these exports is the United States at about 73% of exports.
Imports to Mexico decreased 7.8% year-on-year to US$35.388 billion in June 2019, mainly due to lower purchases of consumption goods (7.1%), of which were non-oil (-5.7%) and gasoline, butane & propane gas (-9.7%); intermediate (-6.2%), as both oil (-23.5%) and non-oil (-4.2%); and capital goods (-21.2%). Imports in Mexico averaged US$14.608 billion from 1980 until 2019, reaching an all-time high of US$44.290 billion in October of 2018 and a record low of US$647.02 million in January of 1983. Most of the imported products come from the North American continent (54%) and Asia (29%), with China and the United States as the main partners.
The Mexican market is still growing each year, with a perfect strategic location for doing business with both its northern and southern partners. There are plenty of opportunities for business to reach other regional markets from Mexico, as well as enjoy a plentiful local market for their commercial activities.
Leading sectors for Doing Business in Mexico 
Oil and gas, automotive, financial services, communications, retail commerce and tourism sectors are some of Mexico's biggest industries. They all play a significant part in the economy of the country. As per the International Monetary Fund, Mexico has the world's eleventh largest GDP by purchasing power parity and sixteenth largest in nominal terms.
Incorporation Process in Mexico
There are a variety of steps involved when setting up a company in Mexico. Before beginning your business venture, it is recommended to form a partnership with a local firm who can support you throughout the incorporation process. The critical aspects of the incorporation process can be somewhat complicated. Working with a local partner with ample legal experience will assist with the following:
Appoint a power of attorney

Choose your business structure

Choose your shareholders

Register your company

Apply for tax identification
To avoid delays and setbacks make sure you follow due process and reach out to the right people at the right time.
Appoint a Representative/Power of Attorney

Apply with the Office of Foreign Affairs

Notarize your Act of Incorporation

Register with Tax Administration Service

Register with National Registry of Foreign Investment

Present to the Public Registry of Property and Commerce

Register with the Mexican Institute of Social Security (IMSS)

Find the Right Bank to open your corporate account.
Why do business in Mexico?
It's important to know that Mexico's welcoming business environment and progressive government offer several key benefits to lure investors into the country:
Mexican law allows 100% ownership

There are no capital controls

Foreigners can establish a limited liability company

Mexico has strong property laws and protections

Mexican professionals are highly capable and have a competitive advantage over many countries

Mexico has advantageous cost conditions in over 19 sectors, which is comparable to the US.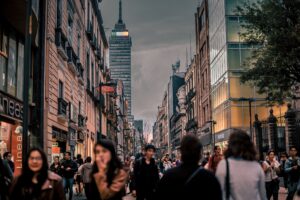 Mexico scaled up 6 positions in the Global Competitiveness Report 2018 of the World Economic Forum (WEF). Moreover, ranking 46 out of 140 economies, it is placed as one of the most competitive economies in Latin America, behind Chile (at 33). Mexico shows signs of progress to continue rising in the scale in the following years. According to the WEF, Mexico's improvement is based on the efficiency of its domestic market, its openness to domestic and foreign competition, the flexibility and incentives provided by the labor market and the easiness to access financial services.
In 2018 Mexico ranked 54 out of 190 countries in the global classification of the Doing Business 2019 report, prepared by the World Bank Group, that measures the easiness to do business in each state. Mexico is considered to be the most competitive country in Latin America for doing business, and among the most competitive when compared with other developing economies. 
Mexico stands out in different areas, such as administrative procedures to open a new business, construction permits issuance, investors protection, tax payment, access to credits, and simplification of foreign trade activities. This report also highlights the importance of the implementation of specific reforms that have leaned out the process for business development in the country.
Work with the experts to get started with doing business in Mexico
If you are looking to expand your business globally and find new opportunities in markets across Latin America, then Mexico should be a country to consider. The country full of opportunity and is very open to the prospect of foreign business and trade. Understanding the legalities before designing your business plan will create the foundation for smoother market entry.
If you're looking to incorporate into Mexico, we recommend consulting a local expert on the process. At Biz Latin Hub, our team of local and expatriate professionals provides customized business solutions to ensure your success entering a new market. Reach out to our friendly Mexico team today via email here at Biz Latin Hub for personalized support on your journey.