Our Due Diligence Services
Manage your business risks with tailored and thorough due diligence services for your investments, business partners, suppliers, employees and clients. Trust our team of local investigators, lawyers and accountants with all of your due diligence, business intelligence and investigation needs.
Legal
Due Diligence
Financial
Due Diligence
Background
Checks
Business
Intelligence
IP
Protection
Public Registry
Searches
Learn more about our due diligence and investigation services and how our local legal experts can help you to navigate the legal complexities of local markets in Latin America.
Protect Your Intellectual Property
Read this article to learn about how to register, manage and enforce trademarks in Latin America.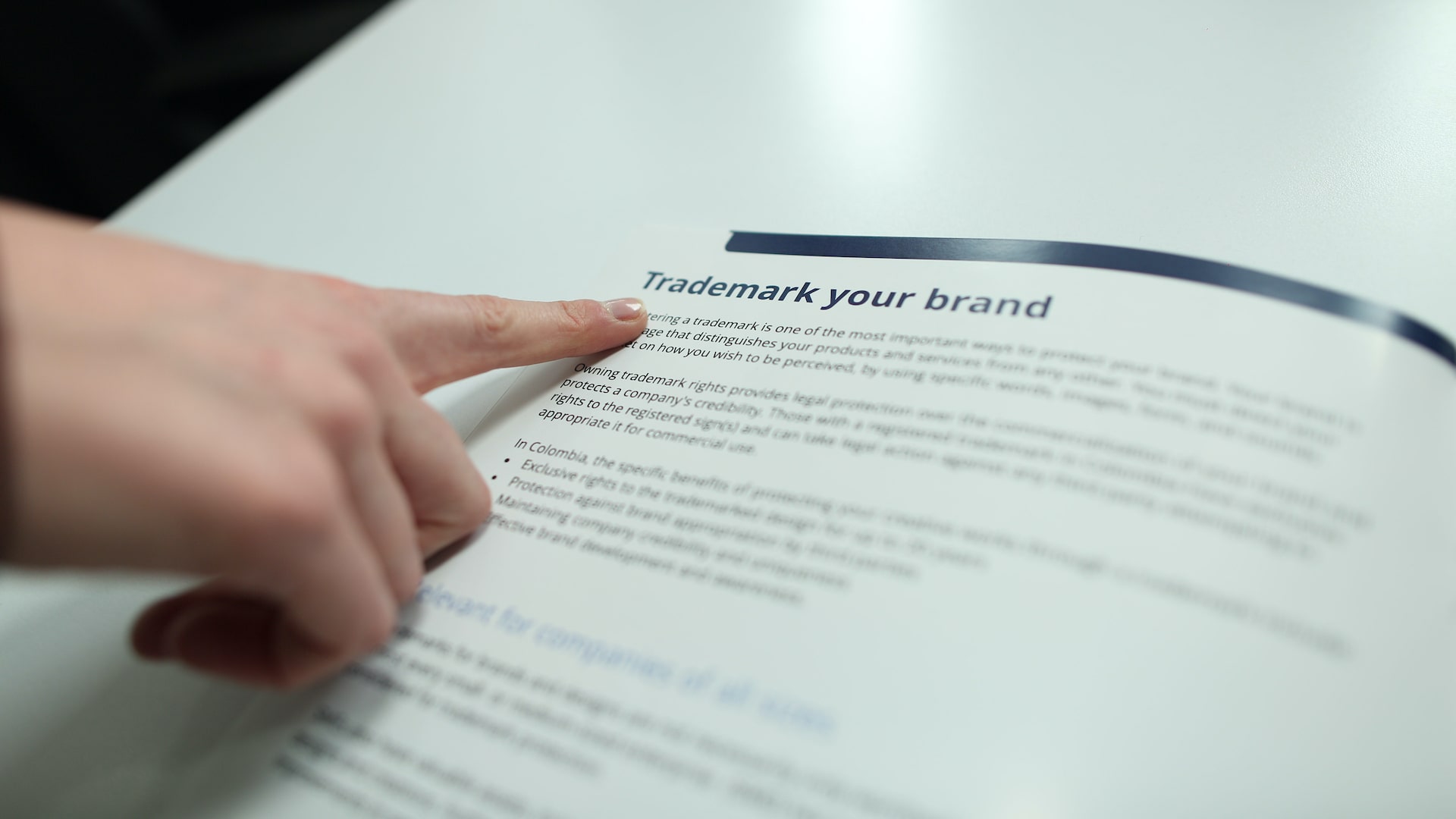 Legal due diligence is the process of gathering, reviewing, understanding, and assessing all of the legal issues and risks associated with a transaction.
Financial due diligence involves a detailed gathering and analysis of the key financial information and confirming the viability of a business.
A background check is an investigative process to better understand the veracity and history of either a person or a company. The process is used extensively to understand who you are working with, be that a partner, provider, client, or employee.
Business intelligence involves gathering through investigative means market intelligence associated with a business, market segment or key individuals in order to aid decision making and planning.
Protect your intellectual property through registering, managing, and enforcing trademarks and other IP protections in Latin America.
The search of public registries to gather publicly available information about individuals and/or companies.
How do you protect your brand and business interests?
Understand the key steps to register and protect your business brand
Complete a brand name search for the same or similar brands already registered.
File and register your brand application with supporting documentation.
Enforce your brand rights and protect your business interests.
WHAT MAKES BIZ LATIN HUB DIFFERENT?
We can provide you the complete, fully-integrated and tailored back office, PEO and entity incorporation solution
We know one size doesn't fit all - we will work with you to understand your business needs and to provide a personalized market entry and back office solution
Globally Minded + Local Expertise
Trust our local team of lawyers and accountants to establish your business, form your legal entity, hiring employees and legal entity compliance
Communication at its Best
English, Spanish or Portuguese - Our local and expatriate team of accountants and lawyers can support you in multiple languages
We can support all your back-office needs globally