As the trend for legal cannabis production continues to sweep across Latin America, Ecuador moves one step closer to the plant's legalization. In mid-September 2019, the National Assembly of Ecuador approved some proposed reforms to the Ecuadorian Criminal Code, including reforms related to cannabis consumption.
Although a small change in legislation, this is a large step in the direction of general acceptance of cannabis in Ecuador.
Legal reform: personal medicinal cannabis use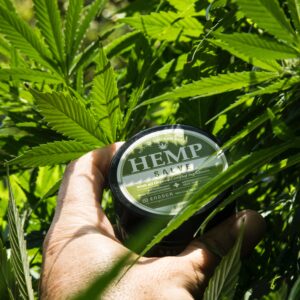 The latest statement on cannabis from the General Assembly reads: "The possession of drugs that contain the active substance of cannabis or derivatives for therapeutic, palliative, or medicinal purposes or for the exercise of alternative medicine in order to guarantee health, will not be punishable, provided that the suffering of a disease is demonstrated through a professional diagnosis."
It is important to note that this legal reform is to stop considering the possession of cannabis-derived products for medicinal purposes as a crime. There have been a number of misconceived reports on this piece of legislation in Ecuador, many believing it to be a complete overhaul of the 'Health Code' and hence permitting medicinal cannabis production, export, and marketing. The misreporting of the event led to a frenzy of inquiries from medicinal cannabis businesses looking to get a first-mover advantage.
What does this mean for Cannabis production in Ecuador?
Although this is an important step in the process of general approval of cannabis production, sale and consumption in Ecuador, full legalization is not yet obtained. It is important to take into account that the real change will be experienced when certain articles of the 'Organic Health Code' are approved in the coming months.
This Health Code explores topics such as the legalization to grow, sell, market, export and produce cannabis derivatives. The code also looks into the health implications of certain THC percentages. As it stands, these actions are all outlawed however, it is expected that a more thorough review of this document will take place in the next 12 months. Having witnessed a number of Latin American nations seeing very positive economic results, many predict that Ecuador will make at least some changes to its Organic Health Code to experience the same success.
So far, the Latin American nation benefiting the most from medicinal cannabis production is Colombia. During the presidential term of Juan Manuel Santos (2014-2018), Colombia established a very forward-thinking cannabis legal framework allowing four licenses, comprehensively covering all potential business operations: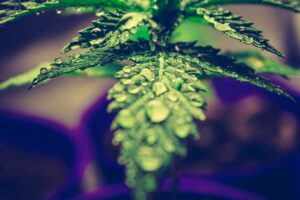 Use of seeds to sow

Cultivation of psychoactive cannabis plants

Cultivation of non-psychoactive cannabis plants

Manufacture of cannabis derivatives
For 2019, the International Narcotics Control Board (INCB) granted Colombia a production quota of 40.5 tons allowing them to produce 44% of the medicinal cannabis worldwide. So far, Colombia has witnessed hugely positive results. With similar geographic and climatic qualities to Colombia and similar export prowess, there are no physical barriers to Ecuador getting into the market and staking their claim.
Cannabis growing conditions in Ecuador
Much like its regional neighbors of Colombia and Peru, Ecuador has a number of environmental advantages when it comes to agricultural activity. It is close to the equator, giving it minimal seasonal or temperature change. This allows year-round cultivation, and by following the 6-week cycles of a typical cannabis plant, the ground turns around close to nine harvests per year. Colombia, Uruguay, and Chile have considerably higher crop yields than those in North America. Similarly, Ecuador is famed for its rich, fertile soils. Much of its land was formed from volcanic activity, producing wonderfully fertile prairie soils with dark surface layers, rich in organic matter.
As a percentage of GDP in Ecuador, agriculture makes up a large 10%, more than any other Latin American nation. A large primary sector demonstrates there is a skilled but cheap agricultural workforce ready to take on the cannabis cultivation.
On top of its environmental benefits, Ecuador has strong exportability. Already with a well-established trade deal with the USA (the largest cannabis consumer market), Ecuador, with its large coastline and number of ports, is primed to be an export giant in cannabis.
What should Cannabis businesses do in the meantime?
Despite the false start, the eagerness from so many businesses to race into the Ecuador market perfectly demonstrates the huge opportunity that lies there. With so many cannabis experts fighting to get into the market, it's clear that Ecuador is seen as a prime location for growers.
Whilst cannabis businesses wait excitedly for the full legalization reform to go through, it is important that they consider their business plan, consult market entry specialists and prepare themselves for a fast-moving process to ensure they get the early-mover advantage.
Start planning your market entry strategy
Although only a relatively young market in Latin America, medicinal cannabis has taken off in the region. With pro-business regulations in place in countries such as Colombia and Uruguay and numerous more expected in the next 5 years, this industry is just at the start of its boom.
If you're looking for a partner alongside you, Biz Latin Hub provides both legal and financial services for specialized market entry strategies. We have offices all over Latin America and a team of specialized cannabis lawyers ready to help you penetrate the imminent Ecuador market. Get in touch today here at Biz Latin Hub for a first consultation and we'll make sure you are ready for Ecuador's market opening.
Learn more about our team and expert authors.
The information provided here within should not be construed as formal guidance or advice. Please consult a professional for your specific situation. Information provided is for informative purposes only and may not capture all pertinent laws, standards, and best practices. The regulatory landscape is continually evolving; information mentioned may be outdated and/or could undergo changes. The interpretations presented are not official. Some sections are based on the interpretations or views of relevant authorities, but we cannot ensure that these perspectives will be supported in all professional settings.